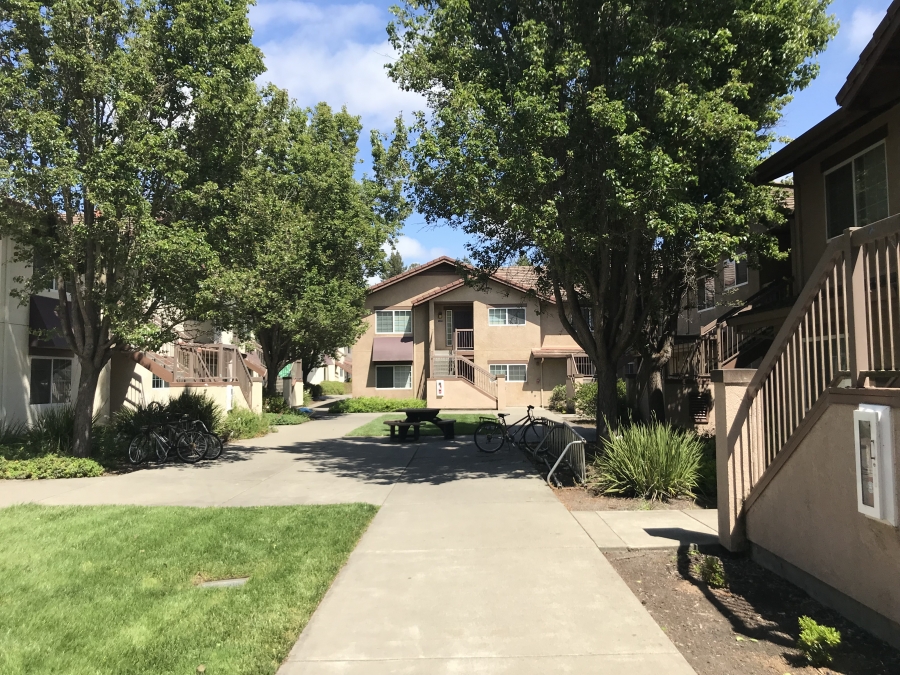 Sonoma State community shaken, supportive
Sonoma State University was the site of a fatal stabbing on Sunday, May 13. The incident occured at the Sauvignon Village student apartments, where a dispute broke out between two men. Tyler Bratton, a 19-year-old, has been accused of fatally stabbing a 26-year-old Sonoma County resident. Neither individuals involved were students.
The Petaluma Police Department has taken charge of the investigation, but was clear to assert that this incident presents no threat to Sonoma State students.
"It was an isolated event and it wasn't random, so there is no real threat to the campus," said Tim Lions, the Petaluma Police Department lieutenant. "It just happened to be an incident that occured at a Sonoma State apartment."
Notifications were sent out to students who lived in the apartments or on campus, but most students who lived outside of the apartments did not receive any type of immediate notification.
The event — which occured during Sonoma State's finals week — appeared to have been sufficiently contained, and resources were quickly offered to students. However, complaints and concerns from students rose to the surface.
"I had a lot of friends who were upperclassmen and lived off campus that weren't informed," said Alley Perry, a second-year English major at Sonoma State. "My friends that didn't live on campus were upset that they didn't get notified and didn't hear about it until they looked at social media."
The university did offer counseling, alternative housing options and notifications for the students living on campus.
"We reached out to students and let them know that counselors were available, and we wanted to make sure they had a place to go, so we offered hotel rooms," said Paul Gullixson, the associate vice president of strategic communications at Sonoma State.
Sonoma State has also had to deal with the fires leading to campus evacuations in October 2017. Resources were also offered after this incident, with 50 hotel rooms being reserved for students after the campus fatality. No students, however, took the university up on this offer.
"People were able to find accommodations with their friends or relatives nearby," Gullixson said. "I think it's just another example — similar to what happened after the fires — that people really responded with a sense of community and people really took care of each other and supported one another, and that the resiliency of the campus emerged once again."
Violent acts occurring on college campuses, such as school shootings, have increased dramatically in recent years. Although this was not a random act of violence, the fact still stands that any event like this can be traumatic.
"It's a tragedy that a young life was lost and of course that it took place on a university campus," Lion said. "School should be a safe place for students to go focus on learning and not have to worry about violence […] that is the tragedy of it."
The Petaluma Police Department is still in the process of locating two persons of interest for this case.
"We have the suspect and don't think anyone else was involved, but they are most likely just witnesses," Lion said.
The Sonoma State administration believes that this event and the way it was handled speaks to the solidarity and support that makes up Sonoma State University.
"It's been a difficult year for this region and the campus, but people have showed great strength and support and really have reached out to make sure everyone is cared for, and this showed through in the incident," Gullixson said.
Written by: Cassidy Kays — city@theaggie.org