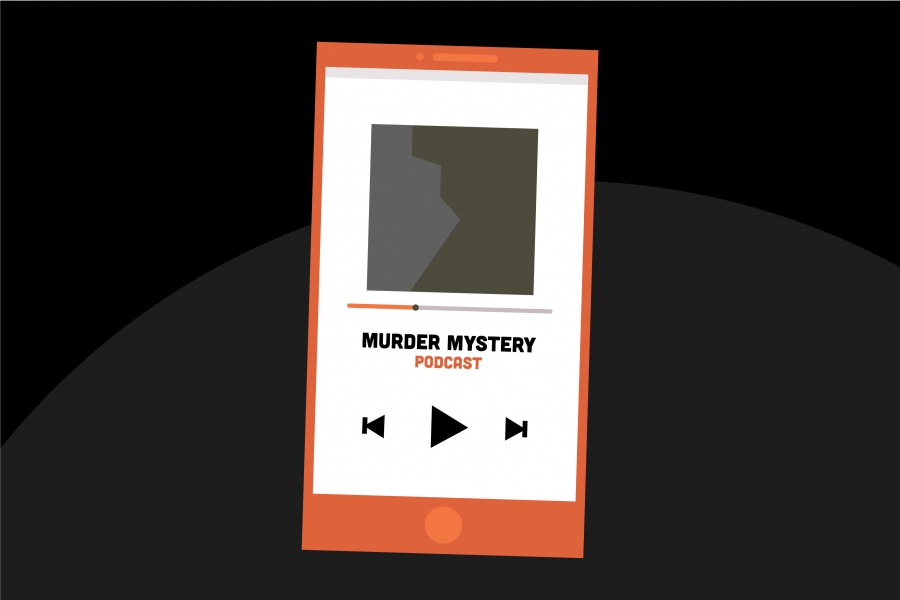 Some noteworthy selections
True Crime podcasts have recently garnered more attention. There are lots to choose from — but don't worry, I did the dirty work for you and created a short list of the highlights.
My Favorite Murder
For those of you wanting to hear about different murders that have a beginning, middle and end to them, this is your show. Hosted by Karen Kilgariff and Georgia Hardstark, these two comedians love a good murder story. They do not disappoint when it comes to their improvisation either.
For the first 20 to 30 minutes of the show, the hosts talk about their lives and current events. Then they each talk about a murder they either researched or saw on a crime show. What makes this podcast so great is that they are not just recounting facts, they are also having a discussion — making the terrible things you're listening to not as eerie. There are currently 121 episodes and 70 "minisodes." Like they always say, "Stay sexy and don't get murdered."
Dirty John
This six-part investigative journalism piece is about deception, love and of course, murder. The podcast follows the relationship between Debra Newell, a successful businesswoman in Newport Beach, and John Meehan, the man she fell in love with via an online dating website. The podcast uses an interview format, with the host, Christopher Goffard, talking to Debra and her extended family — all of whom were all affected by Debra's boyfriend.
Up and Vanished
This is an investigative piece involving the disappearance of Tara Grinstead, who was a beauty queen and a school teacher. There are 24 main episodes, but there are also case evidence episodes, question and answer episodes and bonus episodes. What's so interesting about this podcast is that the investigation by Payne Lindsey actually helped solve the case. While listening to this podcast, you get a front row seat to the actual investigation.
Serial
This is another investigative podcast that follows the case of the 1999 murder of Hae Min Lee and the following conviction of her ex-boyfriend, Adnan Masud Syed. Host Sarah Koenig investigates this case to find the truth: is Adnan, the accused, actually the murderer? The twists and turns of this investigation made Serial one of the most popular podcasts to date. This specific murder case is the basis of the first season and has 12 episodes.
Hollywood and Crime
This podcast is little different from the previous ones because it involves reenactments. The premise of this podcast is trying to understand and piece together the golden era murders of Hollywood. There is a heavy focus on the Black Dahlia murder case and the subsequent murders that might be tied to it.
Written by: CaraJoy Kleinrock — arts@theaggie.org