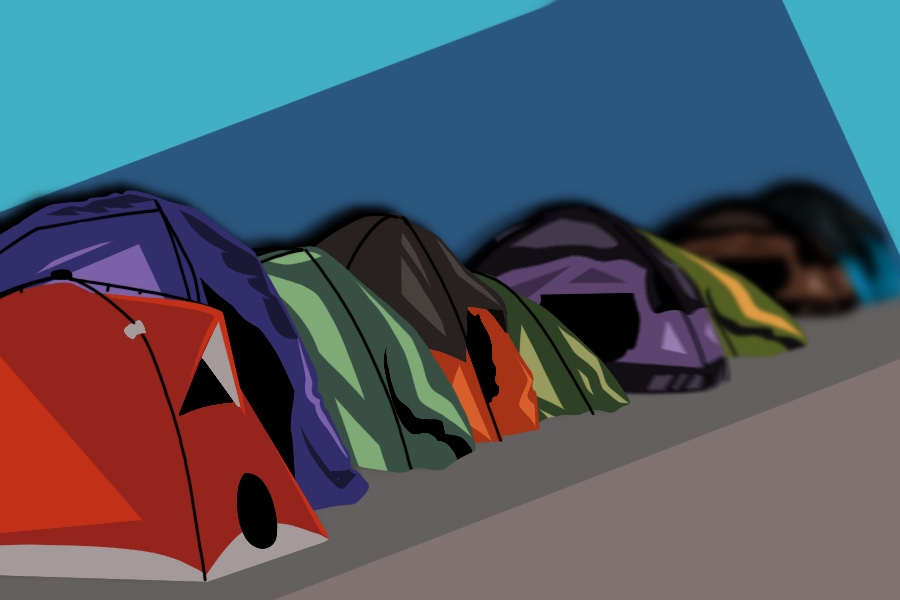 District Attorney's Victim Services Division promotes services to migrant community
As a part of the Victim Services Divisions' outreach efforts to migrant communities in Yolo County, the District Attorney's office has been adamant about ensuring that the community is aware of available services in case migrants become victims of crime. Migrant camps open during the spring, offering places for seasonal field workers to live throughout Northern California. Most of these workers are Latino, and every year, the Yolo County DA sends its bilingual staff to these camps to provide information on how they can assist as well as to welcome the community.  
Laura Valdes, the Victim Services Program manager, elaborated on how the program started.
"Victim Services Program started back in the 80's with the Southern California's Constitution requesting every county to have a victim services program," Valdes said. "It's been around for quite a while."
The program provides assistance to victims who were indicted.
"It entails helping victims through the criminal justice process — making sure that they understand what the criminal justice process is about and working as a liaison between them, the DA, law enforcement and any other agency that they come across," Valdes said.
The DA's office, in turn, sends out its bilingual staff members to reach out to the community.
"There's a number of bilingual staff here in the victim services program, being that the population in Yolo County has a large percentage of Spanish-speaking people," Valdes said. "We've been reaching out to the migrant community and the Spanish-speaking community for at least the last eight years. Ever since Jeff came on board as our DA, he started encouraging us to go out and provide services to the underserved population. A lot of us come from Spanish-speaking communities or even from migrant communities — it was natural way to go and to reach out to that community."
Lisa Baker, the CEO of the Yolo County Public Housing Authority, collaborated with the DA's office to bring awareness during the Spring Fling Egg Hunt.
"The event is really popular, especially because of children's activities during the spring vacation break," Baker said. "The event often reaches families who wouldn't necessarily come to a meeting about victim's services or health issues such as hypertension or diabetes screening, but who will bring their children for an event and attend the fair to learn about these issues."
The event brings together a fun tradition for kids, in addition to serving as a place where social services and health partners can make an appearance.
"We host [the Spring Fling Egg Hunt] annually at our main campuses during spring break," Baker said. "They involve a traditional egg hunt and bunny for the kids along with a health and services fair with our social service and health partners. It gives children a fun thing to do during spring break while school is out and lets families connect with services in an engaging way."
Ricardo Lopez, the client services coordinator for Yolo County Housing, noted how the Spring Fling Egg Hunt started.
"Our agency has held this event annually for over 7 years at our large campuses in our portfolio," Lopez said via email. "It is designed to provide families with health, education, and social service resources through our partners and give local children the opportunity to meet our Spring Fling Bunny, with the purpose of developing wellness among our families and neighbors while building community."
The DA's Victim Services Division attended this year's egg hunt in Las Casitas in West Sacramento as well as Yolano Village and Donnelley Circle in Woodland.
"We set up a table and we were passing out some of our outreach products that we have with our information on it and encouraging people that if they were victims of a crime — or if their neighbors, relatives or friends were victims of a crime — that they can contact us," Valdes said.
The program serves as a reference for those who are being prosecuted and will continue to raise awareness about such resources available to the migrant community.
"Every time that there is a case being prosecuted — when it's a violent crime — it is referred to the Victim Services program," Valdes said. "An advocate is appointed to that case, and we work in unison with the DA to be able to include the victim to have a voice in the criminal justice system."
Written by: Stella Tran — city@theaggie.org