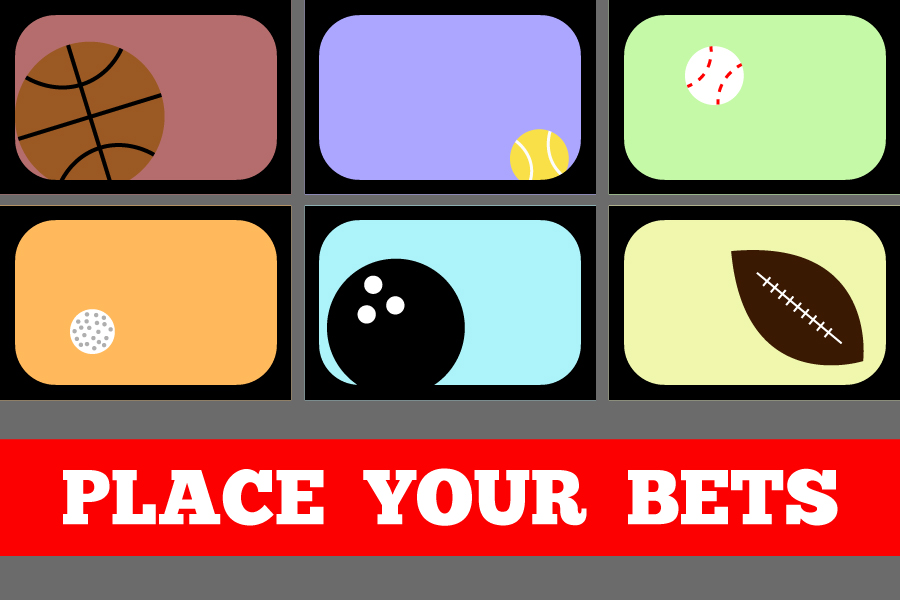 Supreme Court's latest ruling opens door for individual states to legalize sports gambling
The United States Supreme Court officially repealed the Professional and Amateur Sports Protection Act of 1992 early in the morning of May 14, clearing the way for every state in the country to offer legalized sports gambling.
The ruling stems from a lawsuit between the state of New Jersey and the NFL, NBA, MLB, NHL and NCAA. The Supreme Court made the decision that PASPA was unconstitutional.
From now on, it is up to individual states to determine if they want to allow sports gambling and, if so, come up with their own rules and regulations.
According to the American Gaming Association, Americans illegally wager about $150 billion every year on sports. Back in February, an estimated $4.7 billion was bet on Super Bowl 52, with only about 3 percent of that amount wagered legally.
With easier and safer access to sports gambling now, there's no reason to believe that those numbers won't continue to grow in the near future.
This ruling will stand to have a tremendous impact on all sports in America, at both the professional and collegiate levels.
The major sports leagues will surely end up receiving a cut of this revenue from bookmakers. Already, the NBA and MLB have publicly advocated for 1 percent of the profits, in order to fund compliance efforts that would ensure the integrity of the game remains intact. After a closer look, this seems like an unreasonably high asking price. Sports bookmakers typically have a profit margin of around 5 percent, so in reality the leagues would be asking for about 20 percent of the money, which just isn't realistic. No matter what happens, the leagues will be financially compensated one way or another because without them, sports gambling would be nonexistent.
This ruling will also possibly change the viewing habits and motivations for people who watch sports. Betting will give people a reason to tune in to games that they would otherwise have no intention of watching. This will clearly affect stadium attendance and television ratings and drive engagement and interest even more. All of these things are very positive signs for the major sports leagues of the United States.
Sports gambling will also be a lot more visible in our society with this new legislation. The United Kingdom provides a preview of what to expect over here in the near future. Bookmakers have an incredible presence all over English soccer, with top sponsorship deals and naming rights to many of the teams. There are numerous stadiums that are named after bookmakers and many teams have these companies printed on their jerseys. In addition, these bookmakers run their own shops on seemingly every corner of every little town and city in the UK.
With the levels of technological advancements and innovation in our world today, as well as the growth of data systems and statistical analysis, the sky is the limit for sports betting. Don't be surprised if, in the next decade, fans have the ability to walk up to a concession stand at a stadium, place bets on the game they're watching live and collect their winnings all at the same time. The types of bets will go far beyond the traditional winners, losers and point totals.
One of the primary concerns regarding the idea of legalizing sports betting is the potential for "the integrity of the game" to be compromised and the outbreak of practices like point shaving. It's not difficult to imagine a scenario in which players, coaches or referees are caught fixing a game to accommodate point spreads and game totals.
Point shaving scandals have been a commonplace occurrence over the years, especially in NCAA men's basketball, and numerous investigations have been conducted to prove it. Obviously, the NCAA has bylaws in place that forbid all student-athletes and athletics department officials from betting on sports. Student-athletes automatically lose all of their eligibility if they're caught being involved in any way.
The NCAA has conducted studies on sports betting among student-athletes in 2004, 2008, 2012 and 2016.
The 2016 study revealed that "11 percent of Division I football players and 5 percent of men's basketball players reported betting on a college game in their sport (but not involving their team)."
The 2012 version of the study provided even more details on the matter: 2.1 percent of Division I men's basketball players and 1.2 percent of Division I football players had received requests to alter the outcome of a game that they were personally involved in. In addition, 0.8 percent of men's basketball players and 1.3 percent of football players admitted to placing wagers on their own teams.
The NCAA has continued to try and combat this issue through educational programs such as the "Don't Bet On It" initiative.
The NBA and MLB have already been employing sports data agencies, such as Sportradar, Perform and Genius Sports for quite some time. These companies act as compliance agencies for the leagues and monitor betting activity around the world. If any unusual or suspicious activities are happening on the betting market, they will pick it up and immediately alert the leagues to conduct an investigation. For example, if a large amount of money or wagers were suddenly placed on a certain team out of nowhere, that would be an automatic red flag.
Let's just say the Raiders and 49ers are playing each other in an upcoming game and the 49ers are favored to win by 6.5 points. Normally, you would expect the percentage of wagers placed on each team to be somewhat even. If a significant amount of money is suddenly bet on the Raiders on the night before the game, especially from a small number of sources, that could be a sign of potential corruption.
Overall, the Supreme Court's ruling will have a lasting effect on sports as we currently know them. It's just a matter of time for each state to enact its own laws and regulations, before we can go all-in on this new generation of sports.
Written by: Brendan Ogburn — sports@theaggie.org