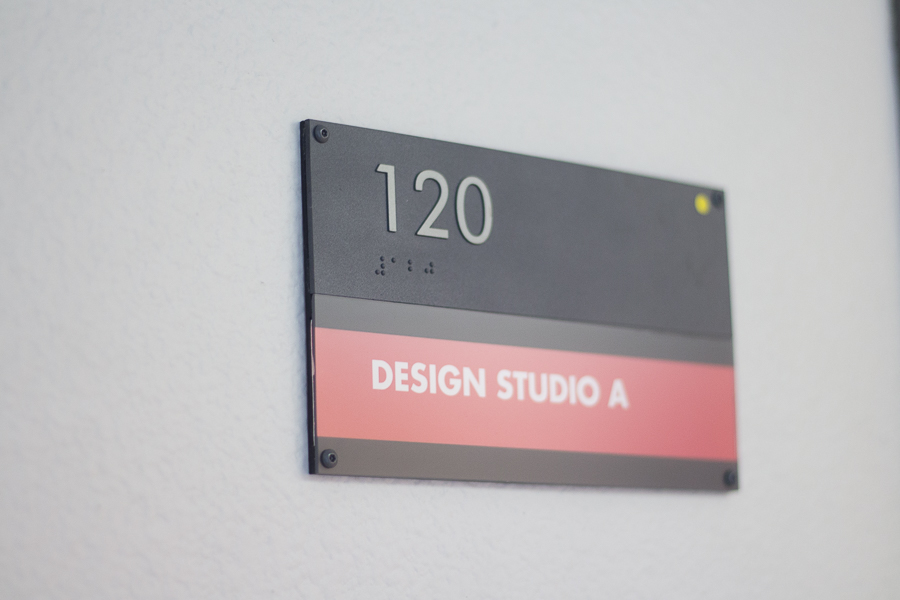 Addressing issues of health care, environment through fashion
Graduate students in the design department at UC Davis work on many diverse projects in pursuit of their interests and passions following the completion of their undergraduate degrees. Lanwei Su, a graduate student at UC Davis working toward her MFA in design, began a project designing smart clothing and wearable devices that address healthcare and environmental issues. Her focus is on designing fashionable hoodies that provide a filter from smog and pollution. Growing up in China, where wearing surgical masks is commonplace due to the bad air quality, she decided that there should be a better, more efficient and more fashionable way to address the issue.
"I grew up in Beijing and lived there until I was 21," Su said. "For the past six to eight years the air pollution really intensified and has begun to affect people's everyday lives, including mine and my family's. It's gotten to the point that you can smell a burnt, ashy smell every day. You have to wear those surgical looking air masks all day if you're outside, which I think is really inconvenient, and a lot of those masks are defective so they're not filtering smog or any toxic gas. They're just surgical masks that only keep your own bacteria in, not working to filter the air."
While the issue hits close to home for Su, she noted how her passion for fashion and freedom of expression also drove her towards her project.
"The air masks make people appear sick," Su said. "They strip people of their individuality because they have to wear such bland masks all the time. That worried me a lot. One time I was with a group of my friends and we were all wearing the air masks, but one of our friends, who was very interested in fashion, was not. She told me that she would never wear the air masks because of their appearance, and I think that was part of what inspired me to start this project as well."
Su's program is the UC Davis MFA in design, a graduate degree that unites theory and practice in a two-year program that encourages human-centered and sustainable design practices. Students collaborate with faculty within the department to blend individual-focused research and practice with an understanding of key issues in history and theory. Su works with several UC Davis professors, including Tom Maiorana, an assistant professor in the Department of Design. Maiorana noted how enjoyable it is to be able to work with students on projects they're so passionate about.
"Lanwei's project is really exciting just because it has a really human component," Maiorana said. "It's there to help people address the need of protecting themselves from smog, but doing it in a way that allows them to still be fashionable and express themselves. I think that's a really neat need that she's found to be able to explore that sort of thing. It's also really exciting because Lanwei's so committed to doing that project that it's been fun to see all the different avenues that she's explored and the way that she's thinking about it as a business, an engineering challenge, a fashion challenge and pulling it all together in a way that's super exciting to see how far she's come in a really short amount of time."
He notes how, with the diversity of professors with ranging backgrounds and areas of focus, students may rely on the help of different professors in varying ways.
"A lot of times, for me personally, we help students figure out ways to work efficiently," Maiorana said. "Since my expertise is around prototyping, a lot of what I've helped Lanwei do is think about what are really fast ways to learn about some of the challenges that she's facing. There are certain technical things about filtration systems or masks or filtering that she knows way more about than I do. And because I'm working with so many different students, it would be impossible for me to be an expert in all of those different areas. What I can do is help them think about how to explore those things really efficiently and effectively. Some of the technological things she's uncovering is way deeper than I could ever go because that's not my domain area, but that's quickly becoming her area of expertise."
With the backing of her team and committee members, Su recently entered her project in UC Davis' Big Bang! Business competition, which provides a forum for UC Davis and outside communities to collaborate, develop and test out business visions and plans. The competition offers resources for team building, education, mentorship and networking for aspiring and early stage entrepreneurs.
"I'm doing the Big Bang! competition and I'm one of the semifinalists right now," Su said. "There were 63 teams in the beginning and I think we're in the Top 6 teams now."
She notes how the competition, while giving her a place to compete for prize money and recognition, also gives her an opportunity to further develop and expand on her project.
"In the competition, the judges give you feedback and sometimes give you a mentor to help guide you and help you think about a business model, the revenue stream and financial position," Su said. "It helps give you more a business plan, which has helped me think of a different way that I can get into a design entrepreneurship."
While Su is still working on developing and refining her smart clothing, she's excited for what the future has in store for her and her passion project.
"I liked the idea to incorporate my project into a business," Su said. "I really want to work on this and develop it into a start-up — that's my vision."
Bri James, the founder of Scrumpt, a lunch subscription service for kids, and winner of the 2015 Big Bang! Competition, began her business as a side gig in her apartment with her mom. She's now expanded to deliver lunch for Bay Area families and delivered over 42,000 meals in 2015. She noted her entrepreneurial mindset and how important it is to share ideas that may initially seem out of grasp for an individual on such a small scale.
"Your idea is worthless if you keep it to yourself," James said in an interview with the Davis Enterprise. "'I had the idea for eBay before it was ebay, or Uber before it was uber,'" she says of her friends. "Kudos to all those who got their ideas out there."
Written by: Alyssa Hada — features@theaggie.org