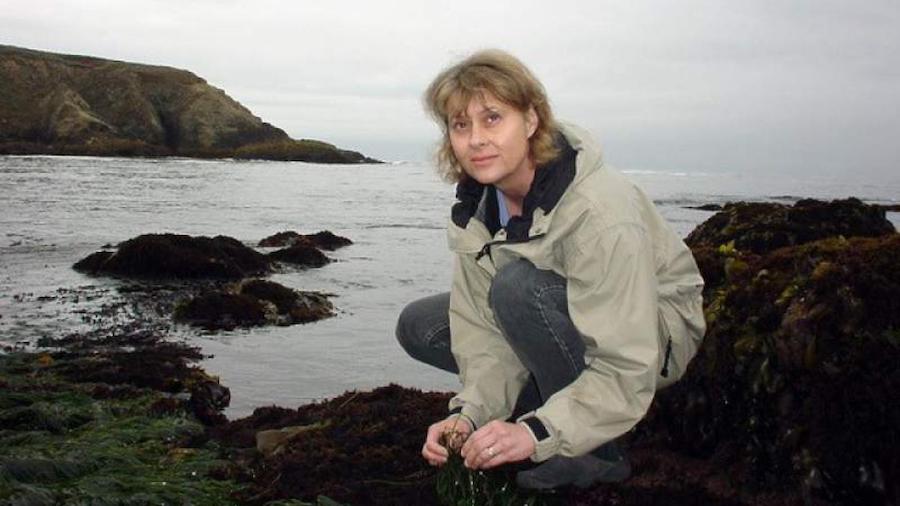 Professor Williams' colleagues share her legacy as marine ecologist, distinguished professor
Susan Williams, a distinguished professor of evolution and ecology at UC Davis, passed away in late April in a car accident. According to her obituary, Williams "was recognized as one of the most renowned marine ecologists in the U.S. and globally," and she consistently encouraged other women to pursue careers in marine science.
Professor Tessa Hill, who worked alongside Williams at the Bodega Marine Laboratory, spoke to Williams' mentorship.
"Professor Williams was the director of Bodega Marine Lab when I was hired, so she was influential in the start of my career," Hill said. "She also oversaw three other faculty hires the year before, so she was very influential in the growth and expanding reputation of the marine lab during that time. She was a wonderful colleague and she was a wonderful mentor to my students and other students."
Hill also mentioned the impact Williams had on students because of her ability to give students who came to her office her undivided attention.
"She was really known for the generosity she had with her time," Hill said. "When you sat down with her, she focused entirely on you and what your questions and needs were. That's deeply meaningful to students who would sit in her office and ask questions and get her full attention. She was really, really generous with her attention, mentoring students, and supporting colleagues."
Speaking to Williams' extraordinary mentorship capability, Hill reflected on a time when she and some of Williams' former students nominated Williams for an award on campus.
"It was the Consortium for Women in Research and she was honored as an outstanding mentor by that group," Hill said. "Her students and I nominated her for the award and they had a banquet to celebrate her. We were all there to celebrate with her. It was really wonderful seeing her recognized for something that she just did without being very loud or boastful about."
Hill said that Williams "paved a pathway for women in science" throughout her career as a marine ecologist.
"She did many things early in her career that paved a path for women to follow, including being an aquanaut — she lived underwater at a research station in the West Indies," Hill said. "She was the first woman faculty member at Bodega Marine Lab and the first female director at Bodega Marine Lab. Women, students and other women faculty, like myself, looked to her for guidance and for examples of how we could manage this career and this life."
According to Hill, Williams will be known around campus and in her field as a caring and hardworking individual.
"Her legacy is absolutely one of an incredibly hard-working, rigorous scientist who worked at the interface of some of the most interesting science, but also science that mattered to people and impacted people," Hill said. "She cared very deeply about making sure that people had access to that science, that any person — senators, members of the media, students — had access to it."
Another one of Williams' colleagues at both UC Davis and the Bodega Marine Laboratory, professor Gary Cherr, gave multiple examples of Williams' leadership and successes at the Bodega Marine Lab.
"She was instrumental in working out details to bring four new faculty residents to the Bodega Marine Lab, which was a big deal at the time," Cherr said. "She was also instrumental in acquiring our research vessel; it's a 42-foot unique vessel and it's something that she worked at both with financing and the details for us to be able to have a research vessel for coastal oceanography."
According to Cherr, Williams also wrote up a proposal that received funding for "top undergraduates all over the country to come to the Bodega Marine Lab to study for eight weeks."
Another influential program Williams brought to the Bodega Marine Lab was one under the National Science Foundation. Cherr said that this program benefited numerous people across a spectrum.
"This was a program that would take graduate students' research and have the graduate students incorporate it into K-12 schools locally in the school systems," Cherr said. "It was a benefit for both graduate students and the K-12 students because the graduate students and Susan would work really closely with teachers that were in the classroom so they could meet the core curriculum they were required to meet in science with a hands-on approach."
When asked what made Williams unique, Cherr said that she appreciated work even if she didn't fully understand it.
"She understood and appreciated the interdisciplinary nature of what others did," Cherr said. "She could look over somebody that was doing biochemistry or molecular biology and could appreciate the value of that, even though she might not completely understand it. I think she always had the big picture in mind."
Hill described the ways in which she would remember Williams and the long-lasting impact Williams had on her.
"I will remember Susan as being an incredibly strong woman who also was deeply caring and fun and funny," Hill said. "She supported people and saw people as whole people — we weren't just scientists at work, she understood that we had other things going on in our life. She was like that too: she had a full, amazing life and an amazing husband and an amazing family and wonderful adventures around the world. I think that's something we should all strive to do."
Written by: Sabrina Habchi — campus@theaggie.org