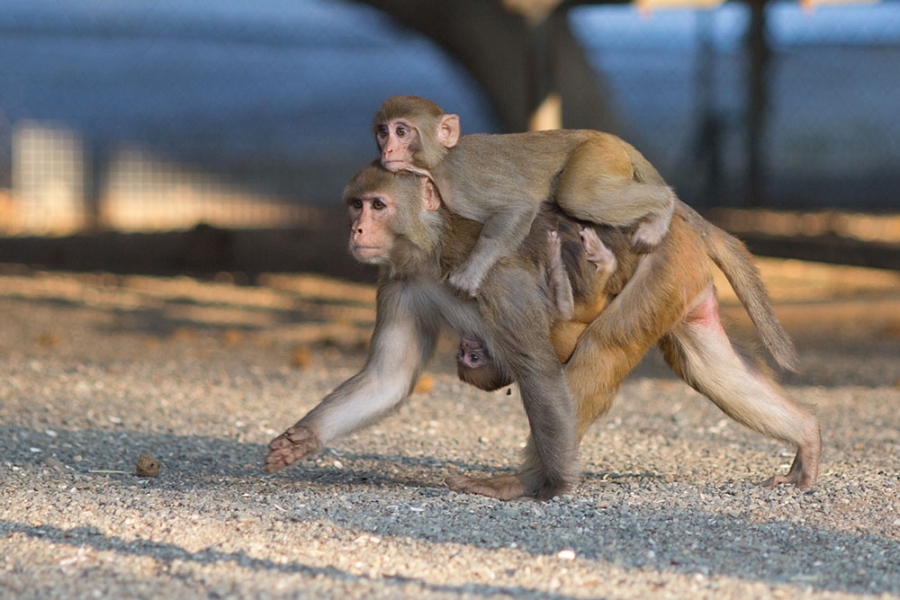 New research gives new hope to a treatment for ASD
According to the Center for Disease Control and Prevention, 1 in 68 children born in the U.S. are diagnosed as being on the autistic spectrum, and these numbers are projected to rise. Despite the high frequency of autism, very little is actually known about the disorder.
"Autism affects each person differently," said Aurelia Grayson, the senior director of media strategy for Autism Speaks, an organization that advocates for greater research and support of the ASD community.
ASD refers to a range of conditions that are often characterized by difficulty with social skills, repetitive behaviors, speech and nonverbal communication, as well as by unique strengths and differences, says Autism Speaks.
A team of researchers from UC Davis and Stanford University have joined forces to bring more understanding and clarity to these disorders. In a study released earlier this month, researchers found that low concentrations of arginine vasopressin in cerebrospinal fluid was a marker for low sociability, a common symptom of autism. Karen J. Parker is the principal investigator on this paper and a faculty member in the department of Psychiatry and Behavioral Sciences at Stanford University.
"There are no laboratory-based diagnostic tests to detect autism and no medications to treat its core symptoms," Parker said. "This is because autism disease mechanisms remain poorly understood. Progress has been hindered by challenges accessing patient biological samples and the lack of animal models with direct relevance to the human disorder. I saw a tremendous opportunity to advance our understanding of autism by developing the first monkey model of naturally occurring social impairments and in identifying innovative ways to obtain cerebrospinal fluid from human patients."
The study was done using rhesus monkeys at UC Davis' California National Primate Research Center. After identifying male monkeys with naturally low levels of sociability, researchers collected samples of cerebrospinal fluid and noted significant differences in the neuropeptide concentration in the samples. The most notable difference was that of vasopressin.
"Vasopressin is a neuropeptide, a very small protein, synthesized in the hypothalamus," said John Capitanio, a researcher on this project and a scientist at the CNPRC. "It was associated with fluid metabolism and blood pressure but it is also a peptide that is released into the brain as well. It is very closely related to oxytocin. Both oxytocin and vasopressin are peptides that have been suspected of being associated with autism spectrum disorders."
Upon further analysis and a replication of the original experiment, researchers were able to confirm the correlation between low concentrations of vasopressin and low sociability. The monkeys acted as a vital model in confirming the research, Parker said.
Researchers were also able to use human cerebrospinal fluid samples from several hospitals across the country, provided through either excess CSF or CSF about to be disposed. The human subjects were 14 children, all boys. Seven were diagnosed with ASD and seven were not. Within this human cohort, despite its small sample size, the researchers confirmed their findings once again. The boys with low levels of CSF vasopressin had lower sociability than the boys with higher levels.
"These CSF biomarker findings suggest that vasopressin treatment may improve social abilities in people with autism," Parker said.
But the study isn't over yet. The researchers are planning on continuing their work, supported by the positive outcomes they discovered. Within their already four-year long professional partnership, Parker and Capitanio hope to continue their work with ASD until they can definitively have causal proof between the role of vasopressin and the development of autism.
"With all this work, we have correlational studies. What we want to show — and the work that we're going to be starting in the next few months — is giving low social monkeys vasopressin to make them more social," said Capitanio. "If we can do that, we have a causal model. At that point, we can say we are able to change social behaviors by altering concentrations of vasopressin in the animal's brains."
Written by: Alice Rocha — science@aggie.org