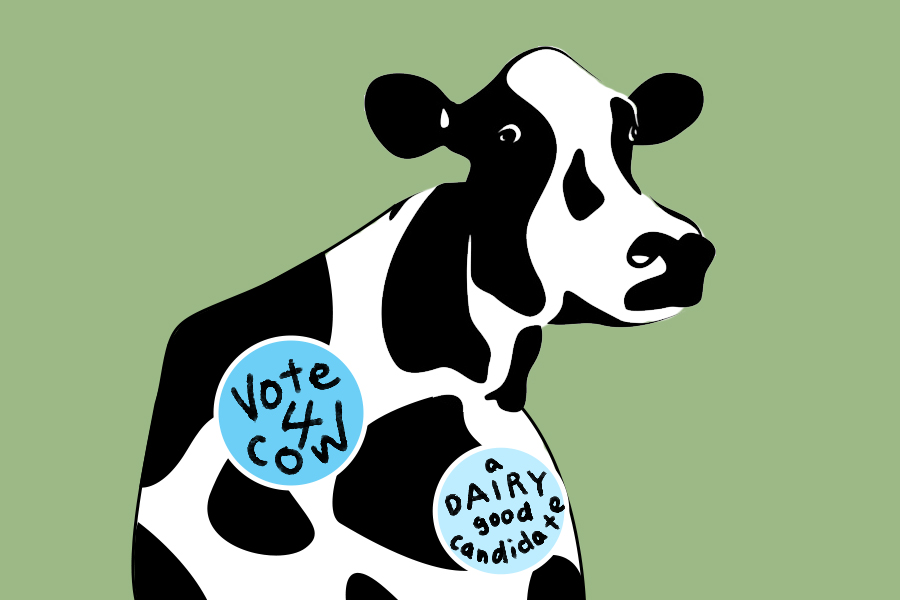 The leader we deserve steps up to the plate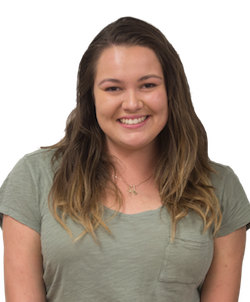 In the current political climate, many people are standing up for what they believe in and kicking down the door to have their voices heard by both student and federal governments. Yet it's not just people who are perusing the scene to find their spot and make a difference. Our four-legged chums from across the street have big Hollywood dreams too. That's right kids: One bold cow is about to run for ASUCD president.
This was all announced during a real glitzy press-conference at the dairy facility on Thursday. They pulled out all the stops. There were cows, grass, some manure… it was basically the same old dairy facility, but now there was a flag there. Cows are red-green colorblind, so it all turned out a bit funky. With gusto, Wares DaBeef took to the mountain of manure that had been assigned the role of "podium."
"Heif-hers, heif-hims and heif-thems, it is my honor to announce that I will be running for ASUCD president," DaBeef said into a microphone made of hay. Cheers (well, moos) and applause (well, hooves pounding on the ground) erupted across the facility. "I know that you have concerns. For one, I am not a student, so I probably cannot run."
The crowd of cows all let out moans of disbelief and began walking back to their respective corners to screw with some first-years who were trying to get that good cow selfie for the 'gram.
"Or so you think," DaBeef said into the mic. The crowd shuffled back quickly, leaving three first-years looking hecking lame.
"Though you see me as a simple cow, I have actually been obtaining a degree from UC Davis in theatre and dance," DaBeef said.
"Well, I did notice that his jazz squares had suddenly become impeccably clean," said Dairy Fisher, a close friend of DaBeef's.
Because of this, DaBeef was an eligible candidate for the presidency. He announced that he would be running on two platforms. The first was a promise of respect toward all students and the immediate addressing of concerns about resources offered by our campus. The second platform was to dethrone Gunrock and make our girl, Hamburger Patty, the official mascot of UC Davis.
"Hamburger Patty only gets to come out on Picnic Day and that's a damn sham," DaBeef said as tears welled up in his eyes. "She has been around since 1926, has a dang song about her and she has to sit passenger seat to a buff, blue horse? It's an outrage!"
A cow rushed up and handed DaBeef a tissue. He composed himself for the cameras.
"I hope that you all can vote for me to be your ASUCD president," DaBeef finished. "I promise to come to meetings and validate all these kids who use us as photobooth props, because they need us. They need a cow in office, not a pig."
In the distance, one angry pig flipped him off.
"How rude," Peter Porker said.
Written by: Olivia Luchini — ocluchini@ucdavis.edu
(This article is humor and/or satire, and its content is purely fictional. The story and the names of "sources" are fictionalized.)