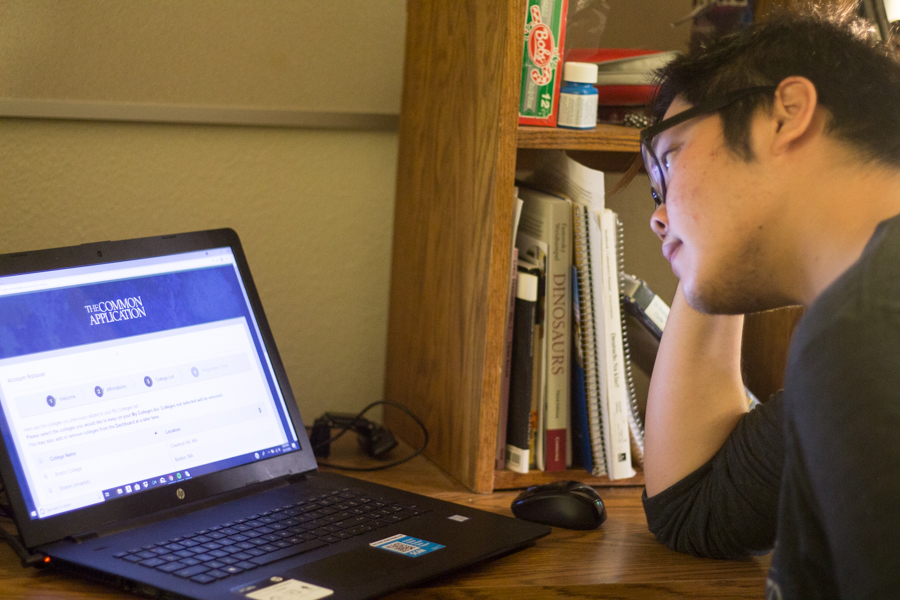 First-generation college students share insights on collegiate journeys
Navigating one's way through college may be difficult as is, but having to do so as a first-generation college student can be exponentially more challenging. This is understood by many UC Davis students and faculty members. In fact, over 45 percent of UC Davis undergraduate students are first-generation college students.
Being the first in your family to attend college is no easy endeavor. To some, it means having to invest extra time and effort into school. To others, it means constantly having to step out of their comfort zones and onto foreign frontiers. To Cirilo Cortez, director of the Center for Chicanx and Latinx Academic Student Success, being a first-generation college student meant having to fight through language barriers.
"Being first-generation [college student] brings different challenges, but one that I remember growing up was learning a second language," Cortez said. "I was born in Mexico and I migrated to California when I was four years old. I remember being frustrated not being able to speak English."
Because Cortez was the first one in his family to attend a four-year university, he was not able to look to his family members for guidance throughout his collegiate journey. Cortez says the most difficult part of college was having to learn the ins and the outs of the higher education system on his own.
"You can't call your parents [for help] necessarily; that was a challenge for me," Cortez said. "Not being able to have many mentors or role models in the family that have gone to college, having to seek [help] outside your immediate family. You learn as you go once you become a university student. You're doing a lot of the work yourself, learning and adjusting to the new culture. Going into the university system, I had a difficult time adjusting to the new environment. And this is a common experience with many first-gen students — the adjustment, the sense of belonging that you need to go through, the homesickness."
Taylor Lam, a fourth-year economics major, says that he too, felt a disconnect with his family members due to the lack of shared experiences in the realm of  education.
"As a first-generation [student], your parents didn't go to college, so they have no understanding about what you're doing," Lam said. "They don't really fully understand […] the struggles you have to deal with because it's entirely different from what they had to struggle with."
For Lam, attending college was especially hard because the burdening weight of familial expectations rested on his shoulders, making it difficult for him to establish his own identity in college.
"It's basically the reason why my parents left Vietnam to come to America," Lam said. "The whole reason my family left is because they wanted a better life for their children and their grandchildren. For my grandparents, it's basically a fulfillment of their dreams. My family really wanted me to [be] pre-med, just because they know it's stable. But you really can't follow that [path] if your heart isn't in it."
Aisha Jimenez, second-year biological sciences major, knew that her lack of familiarity with the inner workings of a four-year college institution meant that she would have to seek out resources on her own. Jimenez feels fortunate enough to have received guidance from the Special Transitional Enrichment Program (STEP) offered on campus, a program designed to aid first-generation and low-income students in getting acclimated to the higher education system.
"I was in the STEP program, so with that I came to Davis in the summer for three weeks of workshops and presentations on [things like] how to take notes and what are the best study strategies," Jimenez said. "That helped me a lot."
Though Jimenez initially struggled to find her place in college, she continues to persevere because she wants to set a precedent for her family. Jimenez wants her hard work and dedication to act as a beacon of hope for her younger siblings — she strives to encourage her younger siblings to see the value in pursuing higher education.
"Being the first in my household family to go to college [means] setting the bar for my younger siblings," Jimenez said. "Even though we come from a low-income family and our parents never went to college, this shows them that we can do it. It's important to inspire my younger siblings to maybe continue the same."
First-generation students undoubtedly have to face hurdles along their collegiate journeys, but many students have proved that these hurdles are not impossible to overcome. Through Cortez's own experiences in college, he believes that in order for first-generation students to truly excel, they must fight through the various stigmas against them and be confident and wholehearted in pursuit of their passions. Only then can they truly claim their identities.
"You need to believe in yourself," Cortez said. "Things can get hard. You might feel alone, you might feel like this space is not for you. But it is. You were accepted, you're at a top university and there's a reason behind it. It's just embracing the first-generation identity and using that to empower you instead of [letting it] oppress you. By doing that, you reflect on the sacrifices that your parents made to [give] you this opportunity. Always believe in yourself, because the moment that you don't believe in yourself is the moment that others don't believe in you. You just have to never lose faith."
Written by: Emily Nguyen — features@theaggie.org