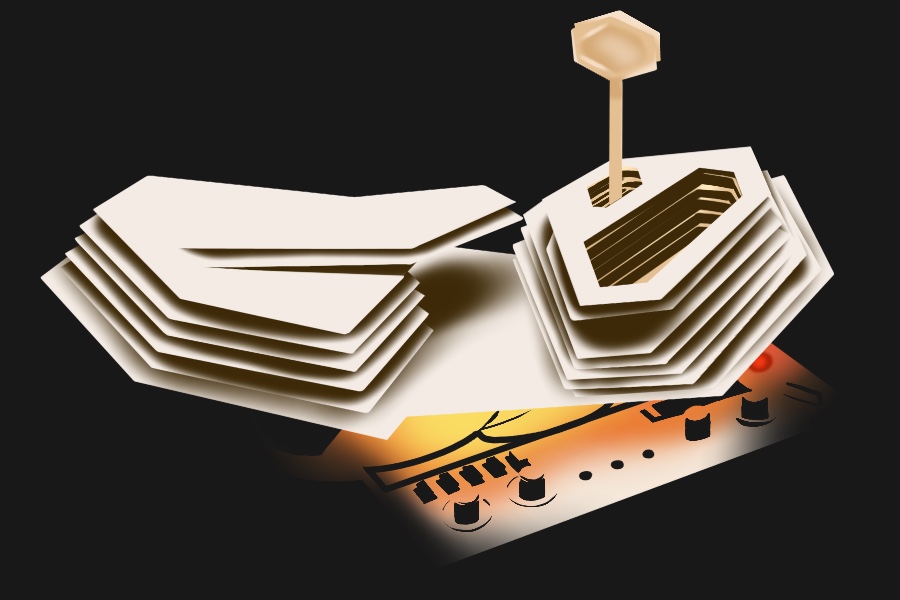 Arctic Monkeys return with new style, fail to sustain it.
On May 11, Arctic Monkeys returned to the music world with their sixth album: "Tranquility Base Hotel & Casino." The album is the British rock group's first in five years. It comes after their wildly successful album "AM," which featured internationally renowned tracks such as "Do I Wanna Know?" and "Why'd You Only Call Me When You're High?" The album, while commercially popular, was a remarkable jump into the realm of pop rock for a band that has made its name emulating punk rock lyrics and sounds. "Tranquility Base Hotel & Casino" is yet again an extreme departure from the punk of the past. The band's lead singer and lyricist, Alex Turner, trades in both pop and punk for captivatingly strange lyrics and a never-before-heard piano emphasis.
The album's first track, "Star Treatment," serves as the calm before the storm. Turner's opening line, "I just wanted to be one of The Strokes / now look at the mess you made me make," is the first and last moment of introspection by the Arctic Monkeys' frontman. The brief honesty is followed by a winding, and at times, disjointed story concerning lunar landings and taquerias on the moon. That being said, hearing Turner's admission of The Strokes' influence on his career is endearing to Arctic Monkey fans.
On "American Sports," Turner makes first mention of the album's lunar theme: "So when you gaze at planet Earth from outer space / Does it wipe that stupid look off your face?" The line serves to perfectly transition the album into its eponymous song "Tranquility Base Hotel & Casino," where we listen to Turner describe the so-named casino and its presence on the moon.
The album reaches its climax at the halfway mark with the song "Four Out of Five." The popular track describes Turner's opening of a taqueria on the moon with crazed lunar theme lyrics like "I put a taqueria on the roof, it was well reviewed / Four stars out of five." Turner's crooning voice and a classic Arctic Monkeys' rock sound culminate in what turns out to be the album's best song.
Unfortunately, the album proceeds to drop off with the remaining five songs. The band struggles to maintain a singular focus and in turn, produces numerous songs such as "Batphone" and "Ultracheese" of similar sound and structure.
The stripped down instrumentals of the Arctic Monkeys' "Tranquility Base Hotel & Casino" necessitate a reliance upon Turner's lyrical abilities. It's an avante garde attempt that excels initially but ultimately falls short of expectations. Listeners can hear the artistic intentions of Turner and the Arctic Monkeys, but the album's ambitions reach a crescendo far too early, falling flat with similarity and simplicity.
Written by: Rowan O'Connell-Gates — arts@theaggie.org