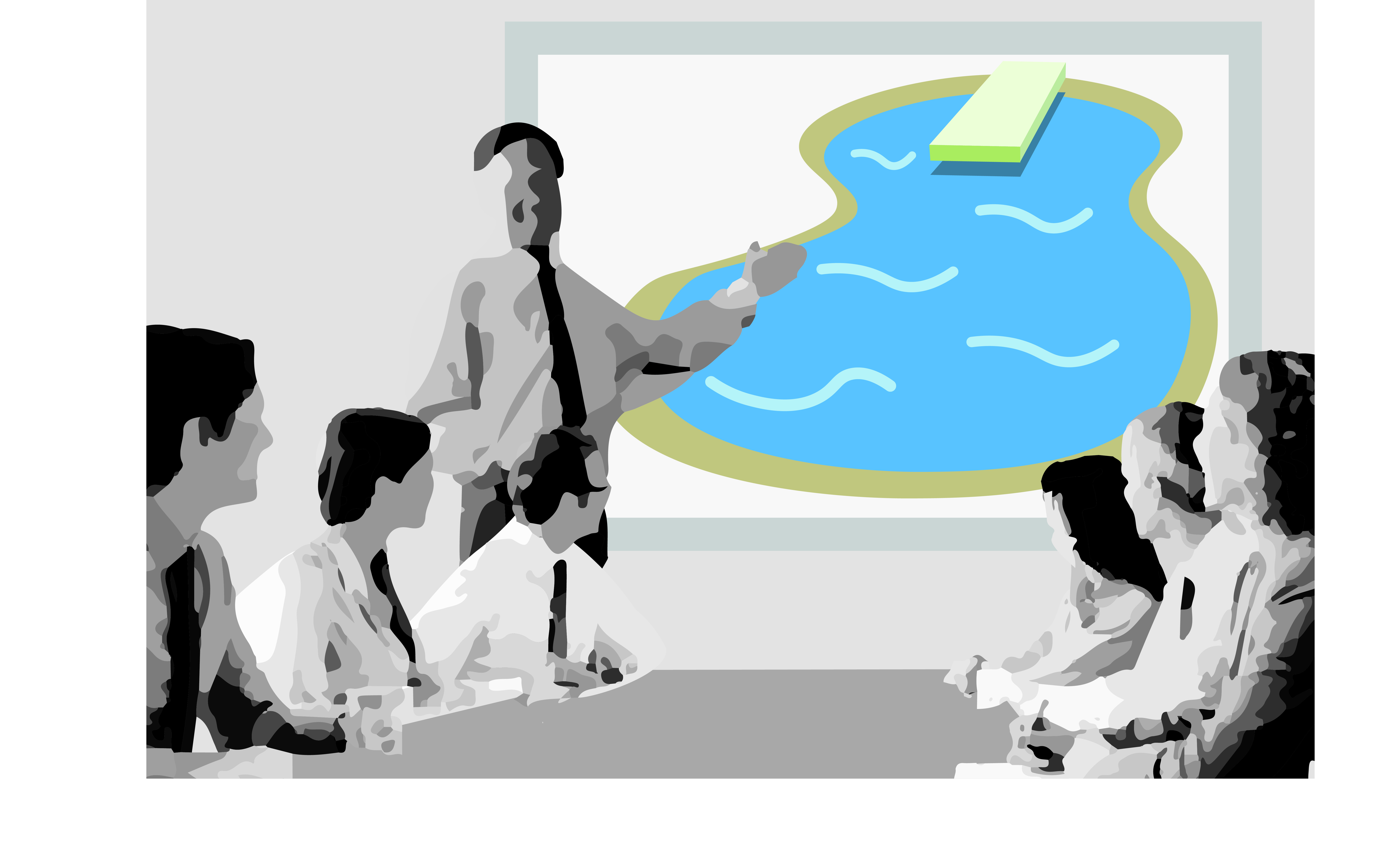 Supporters of aquatics program want pool for practice, safety, learning, exercise
In a recent public comment held at the Community Chambers in Davis City Hall, supporters of the aquatics program in Davis spoke up. They urged the Davis School Board to include a swimming pool — to be built specifically at Davis High School — among the top tier of priorities in the school district's facilities master plan for the next 10-15 years. Davis is one of the largest aquatic communities in Northern California, with nearly 5,000 local households involved in some way with local aquatics.
Peter Motekaitis, the associate head coach of the UC Davis women's swim team, talked about the importance of aquatic skills.
"According to the CDC, more than 10 Americans drown every day, and 88 percent of those deaths are preventable," Motekaitis said. "Yolo County's obesity rate is around 35 percent for 10th graders. Skill-based aerobic swimming can reach that population for moderate to vigorous aerobic exercise."
Doug Wright, the water polo coach at Davis High School, also commented on the need for a swimming pool at Davis High.
"Students graduate every year that would drown if they fell in a pool," Wright said. "Seems ridiculous that one of the primal skills to live on this planet is swimming, yet students get through 12 years of formal education without it being taught."
According to The Davis Enterprise, a pool at Davis High would cost "somewhere between $8 million and $9 million" dollars.
"Pools are expensive, so ever since I have been involved with aquatics from 1984, no serious discussion took place," Motekaitis said. "This is the right time to put a pool in. Davis High School is a very large school, and a pool could be used by a large enough segment of the district to fill it."
Davis High School, which opened in 1961, has never had a swimming pool for swim teams, water polo and other aquatic sports.
"A swimming pool has been on the master facilities plan for 15 years," Wright said. "It is overdue. Tax payers, voters, parents, athletes, staff members want the pool. We have always needed a pool, but other projects seemed to take priority. It will allow for adaptive PE classes to be taught. Athletes can cross train and rehab and specifically, our aquatics athletes can have a proper place to train."
"Swimming is a part of the California State Physical Education Curriculum," said Koren Motekaitis, the co-director of Davis Aquamonsters. "By not having a pool, this hurts the students who cannot afford to join youth swim teams or pay for expensive swim lessons to learn a critical life skill of learning to swim. This skill set can be taught in our public education with our current curriculum if we had a pool."
Koren also mentioned additional benefits of a swimming pool at Davis High School.
"High school aquatic athletes could run a low-cost swim lesson program as part of their real community service," Motekaitis said. "These fees could help fundraise money for the high school aquatic teams. Since this program could be low-cost, the athletes could volunteer their time and give back to the community that supports [or] funds their facility."
According to Peter Motekaitis, unequal access to swimming pools is morally unacceptable.
"[Swimming is a] lifelong skill that will not be replaced by tech. There is no app to teach you to swim, or no app that will save you from drowning."
Written by: Rabiya Oberoi — city@theaggie.org