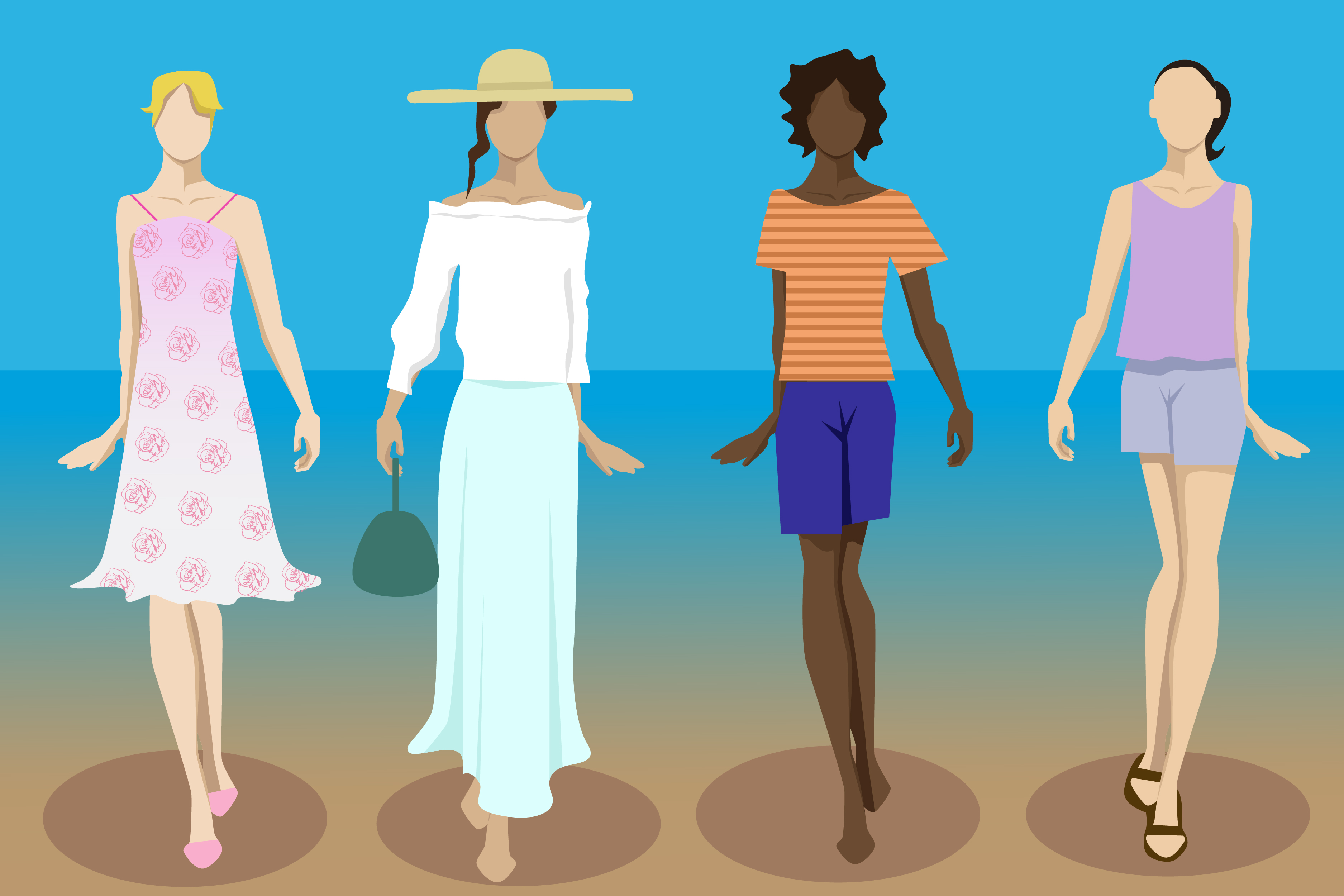 Confused on what to wear? Look no further

Spring is nearly over, but summer is just around the corner. For some direction on what to wear, the following is a list of common themes I noticed by looking at runway shows from a variety of designers. Although many of us can't afford expensive and high-fashion clothing, the creative forces behind these shows heavily influence the clothing that become more widely accessible.
A useful tool for determining trends or overall themes for any season before they even arrive (keep in mind the real fashion industry — not fast fashion — has only two seasons: Fall/Winter and Spring/Summer) is using the online Vogue show finder under the "catwalk" tab. There you can search up runway collections from specific designers, seasons or both. I focused on "Spring/Summer 2018 Ready to Wear" for Acne Studios, Rick Owens, Maison Margiela, Creatures of Comfort, Carolina Herrera and Jacquemus.
Colors: Pastels, Bright Burnt Orange, Neutrals, Metallic
Neutrals (think earthy and burnt colors like browns, black, white, beige, forest green, greys and blood red) will always dominate because they are sophisticated, elegant, easier to work with and go with everything. Although those were very prominent, a couple designers featured a more vibrant orange and some even went for almost neon yellow and pink. Many of them also featured pale and pastel shades. Metallic, shiny, reflective touches on some areas of the material (or the entire material) were pretty common too.
Structure: Fabric Manipulation, Flowy
There was a good mix of both stiff structures and easy, stereotypically summer flowiness to materials and the way they were placed on bodies. I will refer to the former as fabric manipulation because it seems like a lot of designers were building larger shapes and design through the clothing itself rather than letting the pattern, color or material tell the story. This has probably been done before, but it was just quite pronounced this season, especially with Rick Owens. It makes sense, though, since there is more room to do this without the worry of winter layers and clothing covering up the piece for warmth.
Fabrics: Sheer, Mesh, Fringe, Texture, Shine, Ruching
With designers like Jacquemus and Rick Owens, there wasn't too much of a stray from simpler clothing, as they focused more on fabric manipulation and simple techniques like ruching. However, most of the other designers decided to tie in those reflective, colorful and louder fabrics while, for the most part, not letting it get too extravagant. There was a lot of sheer and meshy material showcased as well, which looked very beautiful.
Belted Layers
Hear me out on this. All over the Fall/Winter runways that took place earlier this year, you can spot models in thick, warm winter coats layered with scarves and other clothing but finished off with a belt holding it all together at the waist. This same idea was also used for Spring/Summer but with thinner materials and often showing off leg. The key for executing this in the summer is thinking about lightweight materials that can be built upon but still keep you cool. Also make sure to keep the silhouette sort of against your body and not have materials bulging out.
Layers in general were pretty popular. Long dresses and flowy pants were often paired with other puffier dresses on top or bulky, oversized but light jackets.
Remember, though, that trends are ephemeral. Take it from Yves Saint Laurent: "Fashions fade, style is eternal." Find designers that inspire you and be more aware of pieces that might last past their trendy limelight.
Yet this is all to say have fun with your decisions too and above all, be comfortable in your own skin. You might be wearing what others see as strange or different, but as long as you are confident in it, that is really all that matters.
Written by: Cecilia Morales — arts@theaggie.org