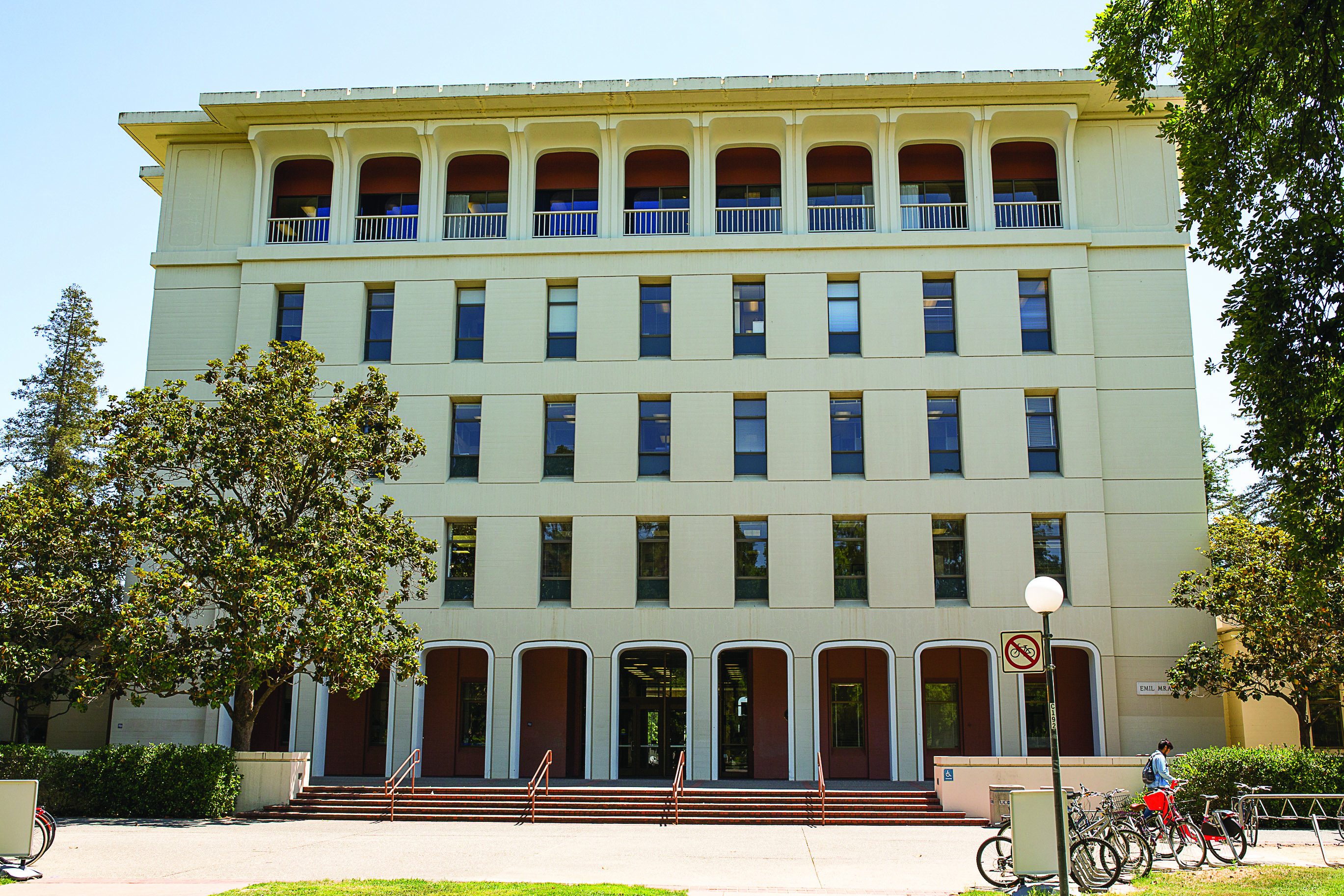 Key appointments ready to serve UC Davis in Aggie Square, law, student affairs
UC Davis has recently hired individuals to fill key leadership roles with the Aggie Square initiative, the Office of Campus Counsel and in the Student Affairs office.
UC Davis Chancellor Gary May appointed Robert Segar as the Aggie Square planning director, effective June 7. In addition to his new role, Segar will continue to serve as associate vice chancellor of campus stewardship. The Aggie Square project will be a technology innovation hub to showcase and implement the scientific and engineering work at UC Davis into market initiatives in Sacramento and the surrounding cities.
According to a UC Davis News article, Segar's role will primarily consist of guiding the people, programs and activities at Aggie Square as it develops. In the article, May offered his support and reasoning behind the selection.
"Bob has played a central role in the growth and transformation of the UC Davis campus over the last 25 years, and I can't think of anyone more qualified to live and breathe what Aggie Square should become," May said. "He understands the complexities involved in such a major project, and he has a demonstrated ability to work with a variety of communities to identify and achieve shared goals."
Segar's past achievements have included planning the construction projects known as the Interstate 80 "front door" — comprised of the Buehler Alumni Center, the Mondavi Center for the Performing Arts, the Manetti Shrem Museum and other surrounding buildings. Segar has also worked on public landscape projects.
In an interview with UC Davis News, Segar spoke of his commitment to the Aggie Square project
"I have always viewed campus planning as an opportunity to connect people to their place and to each other, and I am thrilled the chancellor asked me to dive into this major initiative," Segar said.
Michael Sweeney, who was promoted on April 1 to the role of chief campus counsel from the position of senior campus counsel, has worked at the UC Davis Office of Campus Counsel for 11 years. Sweeney spoke about his legal work and why he originally came to UC Davis.
"I had been a civil rights attorney for about 10 plus years," Sweeney said. "I loved it. […But] I wanted to work at the forefront of public policy, taking my skills as civil right litigator and working for an entity where I feel like I can make that impact. I was working for the California Attorney General's office at the time, which I loved, and I thought there was only one public entity that was better than the California Attorney General's office and that is the University of California. […] I have been here for 11 years and it has been great."
Sweeney spoke proudly of two major accomplishment form this year. His work with the Center for Advocacy, Resources and Education on "privacy issues around domestic violence" resulted in the implementation of a statewide law to further the protection of victims of domestic violence at the UC, California State Universities and community colleges.
For the second project, Sweeney worked with the AB540 and Undocumented Student Center to help high school students who dropped out because they needed to care for their families. Under the previous law, the student would not be eligible for AB540 benefits if they dropped out of high school. Sweeney worked to enact a state law that allowed a way for students to become eligible for AB540 at the CSU and UC university systems.
"I wanted to make sure that there was a pathway for our undocumented students so that they can return to community college, succeed and become AB540 eligible for CSU and UC system," Sweeney said. "Working with the director of the AB540 center and our [government] relations folks, we came up with a legislative proposal to expand AB540 to support California students who return to college, succeed and make them eligible at CSU and UC."
The AB540 associated law passed the California legislature and became effective on January 1.
Sweeney, a graduate of UC Berkeley and the University of San Francisco School of Law, said what makes UC Davis students special is its kindness.
"I've seen on numerous occasions where I am entering a building, everybody is holding the door open," Sweeney said. "No one wants to go first. Everyone wants to ensure that the other person goes in first. I think there are a lot of kindness and courtesy and caring about everybody else. I think that is the Aggie way."
Emily Galindo was appointed as the interim vice chancellor for Student Affairs on May 1. Galindo's started her 34-year career at UC Davis as a temporary clerical employee in 1984, when she then moved to an assignment at what was previously known as the storehouse, where office supplies were stored. In 1992, Galindo became the Student Housing assistant director, where she worked in human resources.
While working full-time at UC Davis, Galindo earned her undergraduate degree in organizational behavior at the University of San Francisco and her Masters in Business Administration from Golden Gate University.
In 2007, Galindo assumed the role of housing director after the previous director retired. After a selection process was complete, Galindo was named executive direct of housing in May of 2008.
"What started as just a job that I needed to take care of myself and my one-year old has turned into a quite a career," Galindo said.
Galindo discussed what she would like to bring to her new position.
"I think that I have an unique perspective of how the university works," Galindo said. "My career journey has just spanned over more than three decades. I have also had different roles within the campus and interacted in different ways […] under four different chancellors. Those are the kind of things that give you some perspective that I think is helpful as we provide leadership. I think that I feel strongly that student affairs professionals care about students and their success. That is at the heart of what we do."
Galindo also discussed her priorities for the coming year with the Division of Student Affairs.
"I want for the division to continue to do the things that we know have served us well," Galindo said. "I think that we need to look for ways to enhance our services. We will always look to our students for input, because they are the ones that are living the college experience. And I think that input is so important."
Written by: George Liao — campus@theaggie.org