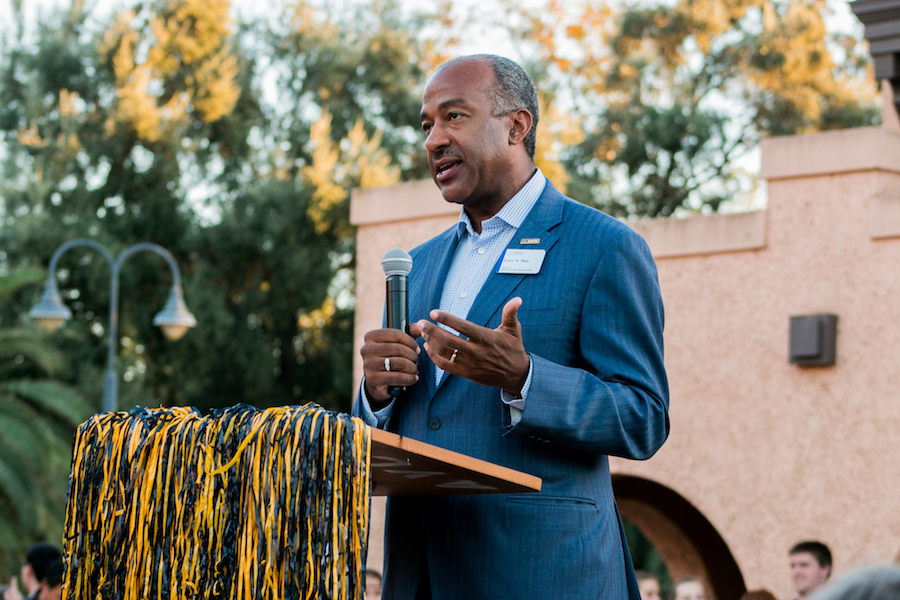 State allocates $2.8 million for chancellor's Aggie Square project
The Chancellor's Office, in conjunction with the Strategic Plan Steering Committee, recently released the draft version of the university's strategic planning effort for the next decade titled "To Boldly Go."
The plan consists of five major goals: providing students with an education that addresses "the needs and challenges of a diverse and changing world;" enabling and supporting diverse research; embracing diversity "by supporting a culture that values the contributions and aspirations of all our students, staff and faculty;" supporting the local community and state through "mutually beneficial and impactful partnerships that reflect a firm commitment to our mission while also increasing the visibility and reputation of the university" and creating an environment that "supports the development of an innovative and entrepreneurial culture that extends the benefits of UC Davis' research activities beyond the boundaries of the university."
UC Davis students shared their reactions to release of the draft.
"I feel like these goals are already in the hearts of every, or at least most, Aggies, but it's great that we are taking the time to reassert and reiterate our core values," said second-year managerial economics major Sarah Wong.
Chancellor Gary May called on students to submit their feedback on the draft to help the university fulfill their mission "in the most creative and bold ways." Student feedback was gathered through July 9.
According to Dana Topousis, UC Davis' chief marketing and communications officer, the committee will review all comments and determine what revisions will be made to the strategic plan. The final draft will be completed by the end of July.
In addition to the strategic plan, UC Davis recently secured around $2.8 million in funding for the Aggie Square satellite campus project from Governor Jerry Brown and the state legislature.
The funds will be used for "community engagement and outreach, internal planning staff, external consultants/technical experts and legal experts," according to an article published by UC Davis University News.
According to Assemblymember Kevin McCarty, the project is a "quadruple win for the State of California, UC Davis, the City of Sacramento and the Stockton Boulevard Corridor."
The partnership will allow the university to accommodate more students, support small businesses and foster economic development throughout the Sacramento region.
"I am grateful for this commitment of support from our government leaders, especially Gov. Brown, Assemblymember McCarty, and Sen. Pan," May said in a statement published by the university. "This initial investment will help us take significant steps forward as we refine our vision for Aggie Square in partnership with industry, faculty and the community."
Written by: Clara Zhao — campus@theaggie.org