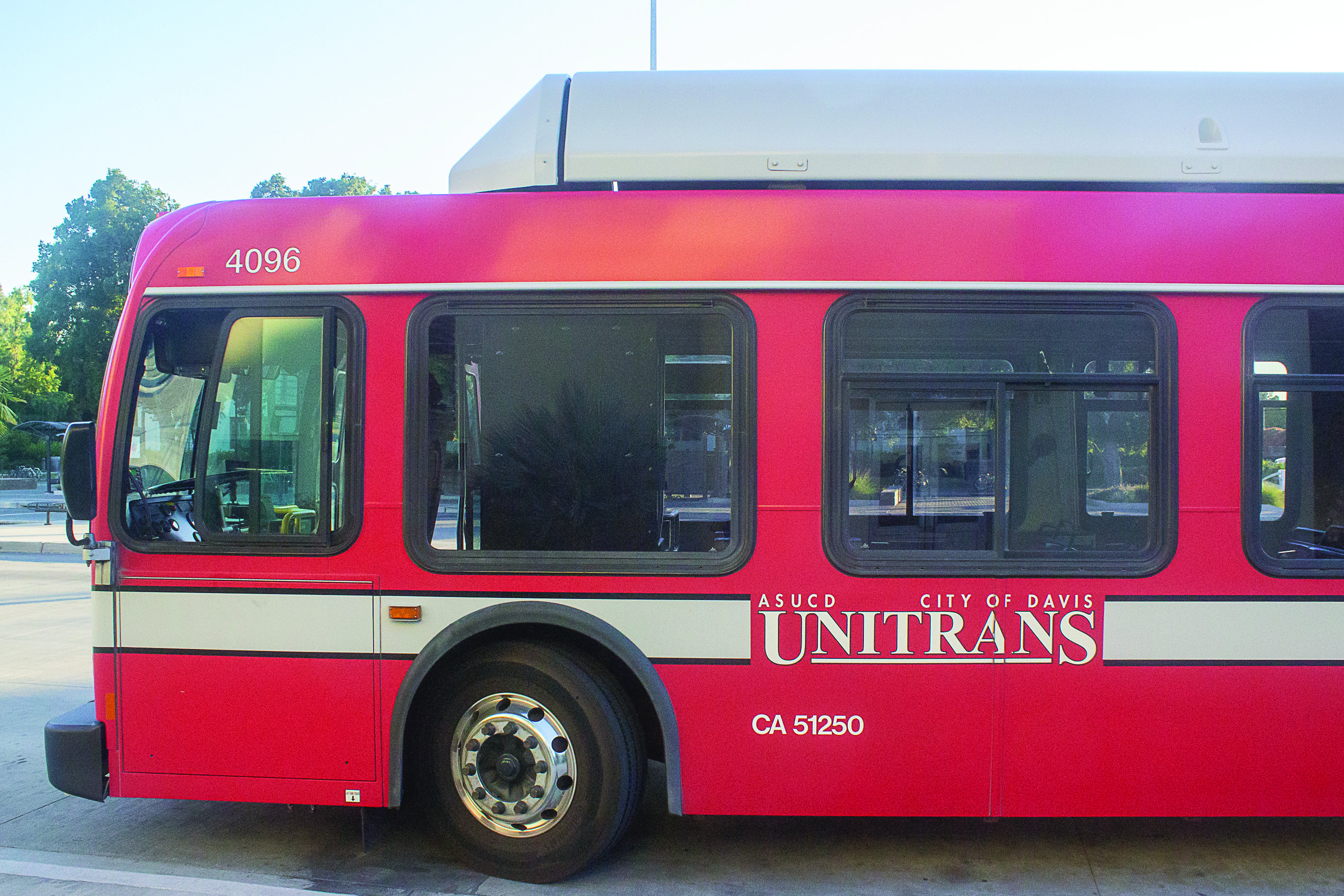 Association employs over 1,000 students, organizes events such as Picnic Day, Whole Earth Festival
The connective organization overseeing a diverse range of activities and opportunities throughout UC Davis — from serving students in on-campus eateries to serving their needs in student government, to bussing students to and from campus, organizing events such as Picnic Day and the Whole Earth Festival and providing a myriad of employment opportunities — is the Associated Students of UC Davis (ASUCD).
"One thing I didn't necessarily realize, especially my first year, is exactly how much ASUCD really does and how many services we provide for students on campus," said current Senate Pro Tempore and third-year economics and environmental policy analysis and planning double major Jake Sedgley. "I personally use ASUCD services every day, and I'm sure that most of the campus does [as well]."
ASUCD manages a $14 million budget which is allocated to fund student services, activities and events. According to second-year economics and political science double major and ASUCD President Michael Gofman, "a small majority" of total funds is dedicated to student wages.
"ASUCD is one of the largest student-run organizations across California, if not the United States," Gofman said. "We employ over 1,000 students on this campus in a very diverse field of opportunities that lets students get into the fields that they're interested in or the topics that they're interested in […] with a lot less experience than is otherwise necessary. We help students skip the unpaid internship step. Even if the work they're doing here is unpaid, it's by students, for students."
The ASUCD government has three branches. The Executive branch is headed by the ASUCD president, vice president and controller, the Legislative branch is comprised of 12 elected senators as well as various commissions and committees and the Judicial Council acts as the Judicial branch.
There are seven commissions focused on a diverse array of specialized areas, including commissions on gender and sexuality, academic affairs, business and finance and ethnic and cultural affairs. There are also a number of active committees focused on topics including advocacy for disability rights, sexual assault awareness and oversight on the allocation of student fees.
Within the association is a variety of almost two dozens units focused on student services, media, advocacy and event organization. Units such as the CoHo, Unitrans and the Bike Barn perform services for UC Davis students and faculty as well as Davis community members.
"Unitrans bus drivers are all students," Gofman said. "The dispatch for Unitrans is also all students. In addition, Tipsy Taxi [is] a student-run organization that helps students late at night. All of the operations — the dispatch, the operations, the repairs — [are] all students. Same with Unitrans — the repairs, the mechanics. They have three paid, career mechanics that teach a small army of students those skills that are going to help them go on in life."
The Pantry, located in the basement of Lower Freeborn, is an ASUCD unit which aims to combat food insecurity on campus by providing meals and personal items for students.
Other units, such as Picnic Day and the Whole Earth Festival, are focused on specific campus events. Grace Gaither, a 2018 UC Davis alumna, served as the chair of the board of directors for Picnic Day 2018 and helped oversee the organization and planning of the event.
"Picnic Day is the largest student-led event in the nation," Gaither said. "We have over 70,000 visitors on that day and over 200 events, including Doxie Derby — which is where little weiner dogs race — and liquid nitrogen sorbet, […] the chemistry magic show, the chemistry show, which is different, and a whole bunch of exciting events that are put on by and for Aggies and family [and] alumni. It really is a showcase for students and it's the UC Davis open house."
Planning for the next Picnic Day begins immediately after the event ends. Picnic Day 2019 will take place on April 13 and interested students can get involved with the planning of the event in several different ways.
"We have 16 directors, including chair, and each one of those has their own, separate assistants," Gaither said. "[Students] can become an assistant director, they can apply for that on ASUCD vacancy. We also have volunteers. There are so many different positions, and you don't need a specific major to get into any of them. We're very inclusive. For instance, you don't need to be an animal science major to be the animal events director, you just need to have great communication skills."
In addition to Picnic Day, the Whole Earth Festival is an annual student-run event which also takes place every Spring Quarter.
"The Whole Earth Festival is a three-day event that happens every Mother's Day weekend," said fourth-year Spanish and political science public service double major Monica Dwight, who served as the director of Whole Earth Festival 2018. "It's a festival focused on art, music and sustainability. It's a zero-waste event. There's multiple different stages and different craft vendors. All of the crafts that they sell are hand-made which is pretty cool. Lots of different things going on, lots of different people that come. It's a good time."
Students can get involved with the Whole Earth Festival by being on staff or volunteering at the event. Additionally, students in bands might consider performing at the festival. Dwight, who was also involved with the unit Campus Center for the Environment, said she encourages students to find their niche.
"For me, the biggest thing from ASUCD involvement was [that] it opened a lot of doors for me in terms of opportunities," Dwight said. "Getting involved in that capacity allows you to learn more about the resources we have on campus and just makes you feel a little more rooted in UC Davis. My time as director has made me feel a lot more rooted in UC Davis than I have felt my other three years when I was here. From a sentiment standpoint, you really connect with UC Davis and you connect with a lot of people who are really passionate."
Sedgley, who transferred to UC Davis from community college, said he sees a lot of room for improvement in the representation of the transfer population. He strongly encourages transfer students to get involved with ASUCD in any capacity
In addition, Gofman, who was elected to Senate as a first-year student, said that talking with former ASUCD officials when he first arrived to campus helped him discover the issues he was passionate about and the areas he wanted to improve.
"There's a ton of jobs, and the easiest way to get involved is to visit [the] ASUCD vacancy [website]," Gofman said. "Figure out what interests you. Do you like bikes? Do you bike a lot? Do you want to repair bikes? Sell bike parts? Apply for a job at the Bike Barn. Do you care about the environment? Get involved in [Campus Center for the Environment]. Whatever you're passion is, ASUCD has a niche that will satisfy it."
By Hannah Holzer — campus@theaggie.org