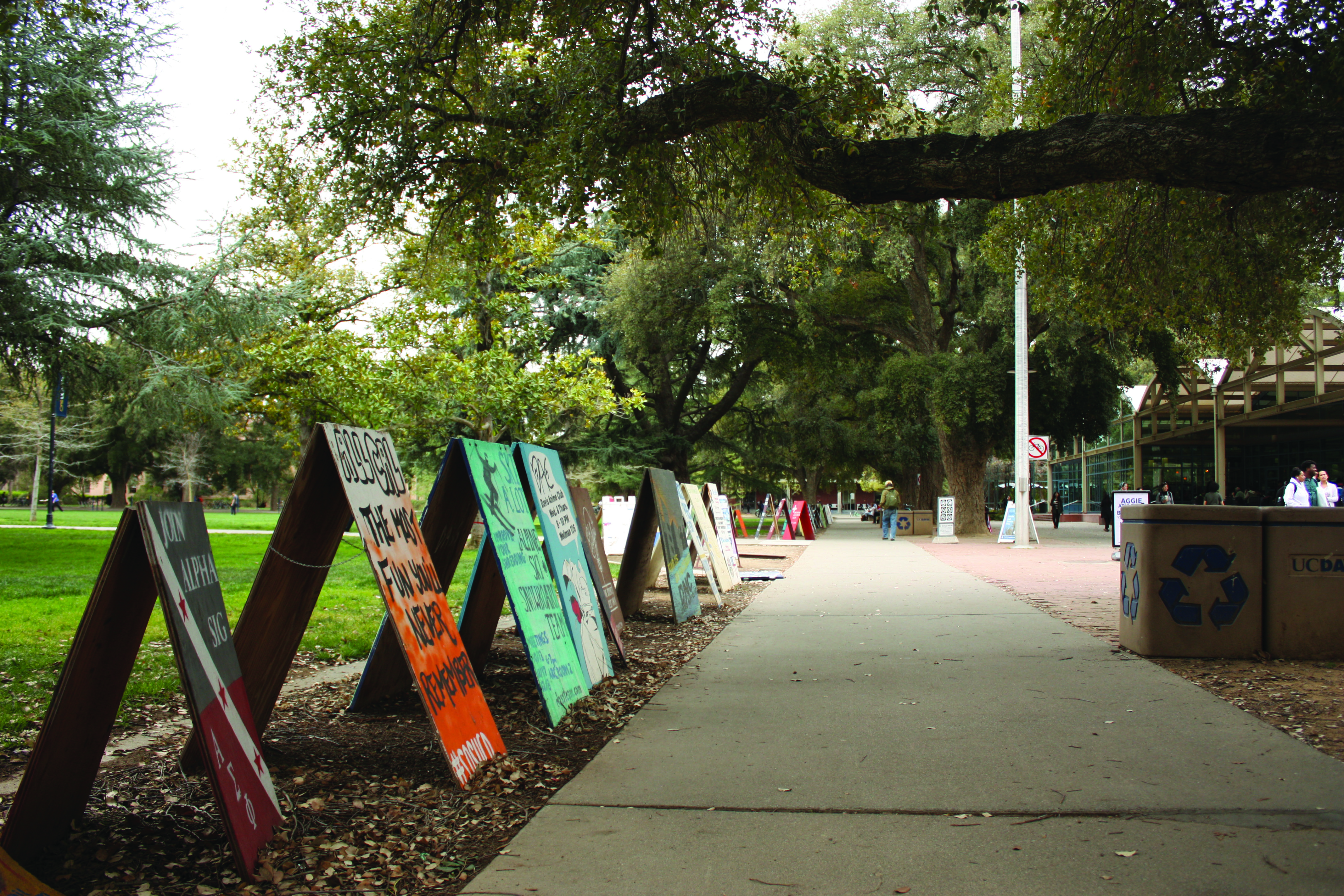 How to get involved on campus
So, you're looking to get involved on campus? Well, you're in luck. UC Davis has a plethora of clubs and organizations for you to peruse during your time here. In fact, we have over 800 student organizations, 23 NCAA varsity teams, over 60 Greek chapters (both professional and social), an array of on-campus jobs, and over a hundred majors and minors.
With a student body of over 35,000 students, there's an immense amount of variety on this campus. It is easy to mix and match different extracurricular activities in order to find ones that most benefit you as an individual. Perhaps pairing a theatre club with a professional fraternity would make you happiest. You could do that, or you could combine a club sport team with an on-campus job at Undergraduate Admissions where you give tours to prospective students. UC Davis makes it possible to find organizations, clubs, or jobs for everything that you're passionate about, be it related to your field of study or not.
In general, simply exploring the UC Davis Center for Student Involvement (CSI) website can give you a lot of clarity on steps to take toward finding a group for you. It gives you a breakdown of organizations associated with certain colleges or majors and has a list of reasons about the benefits of getting involved.
An great tool toward involvement is, of course, the yearly involvement fair. This year, it will take place on October 10 on the West Quad. There, you will be able to find a multitude of clubs and organizations lined up at tables just waiting to enthusiastically tell you about what they do and who they are. Since it is so early in the school year, it's a great way to find a group to benefit you throughout your entire academic year.
Another way to find a group is by participating in recruitment events for Greek life on campus. Panhellenic holds recruitment for its social sororities within the first week of school, and several social fraternities advertise recruitment for their chapters around the same time via A-frames on campus or on social media platforms. In additional to social chapters, UC Davis also has a multitude of professional fraternities and sororities that can be discovered at the involvement fair or through events held throughout the first weeks of the quarter. Social media platforms, such as Facebook and Instagram, are common places to find events for Greek chapters, but it is just as feasible to find out about one through an advertisement drawn on a chalkboard in one of your classes.
Though it can be intimidating to put yourself out there, UC Davis has enough different kinds of involvement to find a college family for any student, so long as that student is willing to search. Make sure to take advantage of opportunities and events that allow you to get to know new people. You never know where you'll find a great, new opportunity.
Written by: Olivia Luchini — ocluchini@ucdavis.edu