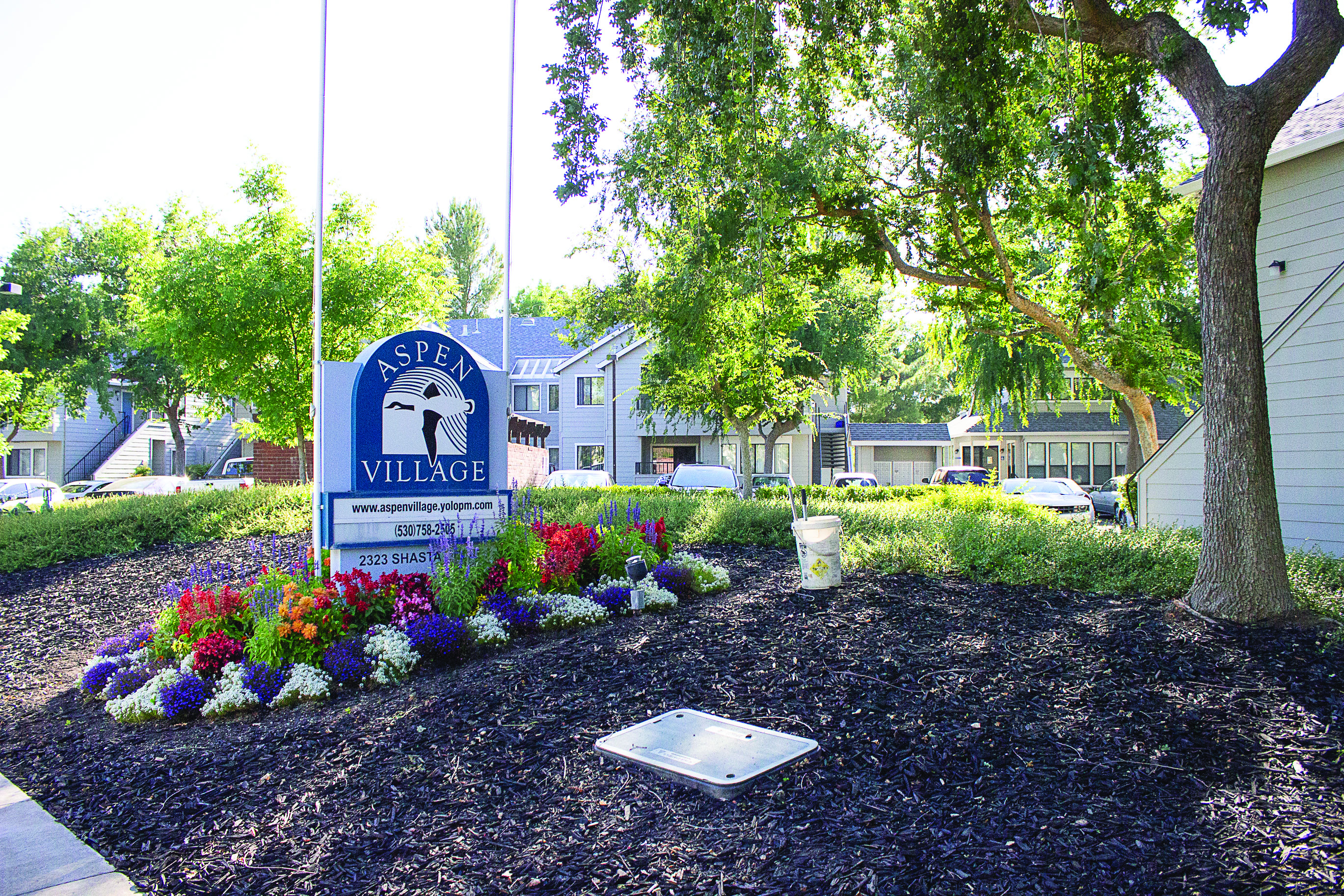 Be prepared and know your resources when apartment-hunting
Transitioning to off-campus housing after a year in the dorms is difficult. In the dorms, staff clean the common areas, dining commons provide hearty meals, and an RA lives right down the hall. This adjustment is made more difficult by the fact that students have to find housing and people to live with all on their own, then navigate rental agreements, security deposits, bills and transportation to and from campus. After all, many freshmen will be going home-hunting blind with no experience, stepping into the world of monthly rent and maintenance calls and "wait, PG&E and water are separate things?"
Thankfully, you don't have to do everything on your own. UC Davis has many resources for first-time students moving out of the dorms. The university coordinates an Off-Campus Living program each year in the dorms to educate students on some of the ins and outs of off-campus living such as signing leases, budgeting, financial aid and handling roommate conflicts.

"Winter quarter is the time we hold a number of these events," said Brandon Petitt, the director of the office of student development, in an email interview. "The apartment meet event is an opportunity for current residence hall students to meet potential new roommates or others who want to branch out, find someone new, and keep their options open."

ASUCD Housing Day is another event useful for apartment seekers, in which local complexes come to campus to advertise and provide leasing information. While this happens in January or February, there are plenty of information resources all year round. There's the Davis Housing Guide, available in the Student Housing Office, and the Community Housing Listing, a database for students and Davis community members.

You can also look to social media to find both housing and housemates. There are several dedicated Facebook groups created for and by students for finding and advertising potential roommates, rooms, apartments, and houses. This may be particularly useful if you don't yet know many people in Davis or started searching late. As with all social media though, the key is caution. Talk to your contacts, discuss expectations, costs, and lifestyles, and make sure to meet them in person before you sign a lease. You're throwing the dice when you choose to live with a stranger; it could be a wonderful surprise or just a surprise, period.

"I would recommend that they start with the students they have already met in the community," Petitt said in an email interview. "I also think it's important to decide on what type of living environment you want to live in, find the students who share the same needs and then act as soon as you can. Students who procrastinate on any of those fronts may find themselves settling for something they do not want."

The kind of people and the kind of lifestyle you're looking for are both important. Getting along well with others in your household will make your life much easier. For apartments, cost and convenience should also be considered carefully. The distance of an apartment from a bus line or grocery store, for example, can be an decisive factor when apartment-hunting.

"Start early and always consider location," said Stephanie Yu, a fourth-year undergraduate studying neurobiology, physiology and behavior. "I think some people forget that transportation's a big issue, and if you don't have a reliable way of getting to school that can be an issue. It could affect your academics or just frustrate you."

Here in Davis, bikes can go just about anywhere. But even if you can commit to a fifteen minute daily commute to campus, bringing groceries back from Trader Joe's on a bicycle can be problematic (I speak from experience). You could look into the closest Unitrans route or arrange out a carpool. But whether you bus, drive, bike, or hop across the street to get to classes, it's important to understand what you're getting into. Houses, for example, may have unique requirements.
"We didn't know anything about co-signers and we didn't know the difference between what you do for a house and what you do for an apartment," Elizabeth Greif, a fourth-year animal biology major, said. "For our house we had to pay water, which I know at most apartments you don't have to do. We also had to mow our own lawn. I guess it just depends, you need to know what questions to ask your landlord, and we didn't really know what to do."

There are other options for second-year housing besides renting houses and apartments. Residential advisers live rent-free and are provided a meal plan in exchange for their work. Cooperatives such as the Tri Co-ops are affordable living communities, brought together by shared ideas as much as shared space. A limited number of students are also able to apply for returning resident housing each year. Residents are emailed this information in January and go through the student housing application process.

And there are plenty of ways to get support after you move out of the dorms. If the appeal of having a real kitchen dwindles quickly, you can buy meal plans. There is financial aid and groceries for low-income students through the Pantry and programs like CalFresh, and mental health support through Student Health and Counseling Services. Moving out is difficult, but there's plenty of help available if you know where to look.

Moving trucks and storage space are in high demand at the end and beginning of the school year. If you need either of these, look into them at least a few months in advance, particularly for storage.  

Written by: Kira Burnett — science@theaggie.org