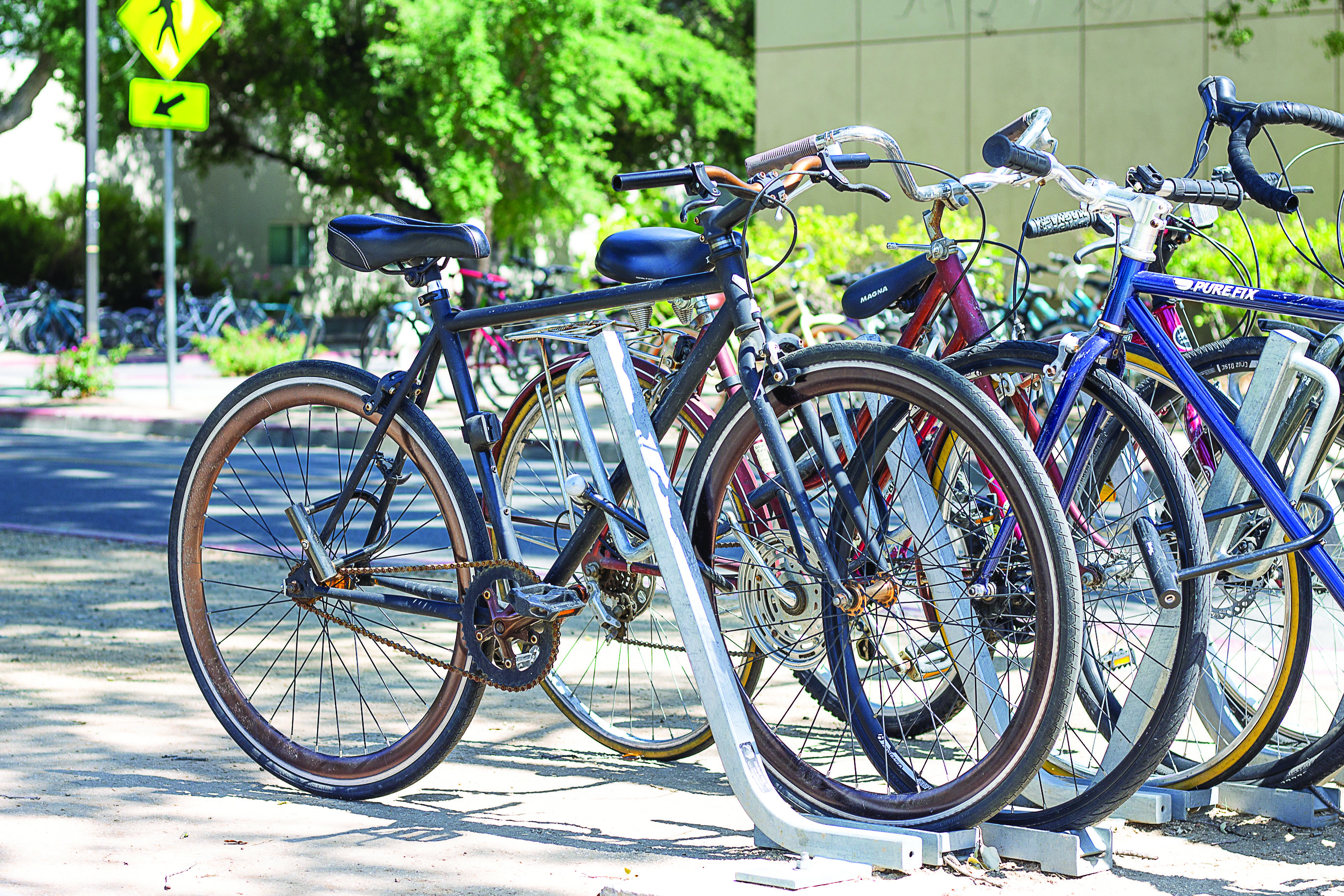 Davis offers multiple modes of transport for a variety of needs
What separates Davis from many typical cities is its love for alternative modes of transport. Nearly 47% of people bike to campus, over half the amount of people who get around by car. With cycling being such a popular way to travel around Davis, there are a lot of programs to make it easier.
One of the newest programs that launched in May at Davis is the JUMP bike project, the first fully electric bike-share system.
"JUMP Bike-share is a great option for students who want to ride around Davis but don't actually want the burden of maintaining a bike or worrying about its security," said Ramon Zavala, the transportation demand manager of Transportation Services at UC Davis. "You pay a simple subscription fee, use the app to find a nearby bike, unlock the bike with your account code, and ride. It's electric-assist which means it boosts your pedal power automatically. When you reach your destination just lock up to a bike rack and either put your ride 'on hold,' to ensure the bike is there when you return, or end your ride and allow someone else the opportunity to take the bike."
If you want your own bike, there are plenty of resources for that too. UC Davis has a bicycle program that hands out free helmets, so students don't have an excuse when it comes to staying safe, and offer free lock cuts to all registered bikes on campus. Even if the bike isn't registered, it can be registered on the spot and the lock will be cut for free.
"The Bicycle Program is there to guide all aspects of cycling on campus for students, staff and faculty" said Aaron Curtin, the bicycle program coordinator at Transportation Services at UC Davis. "[We] oversee bicycle infrastructure, bicycle parking, route management, safety education, and advocacy on the political landscape locally, statewide and nationally."
If you don't want to bike around, there are two primary forms of public transport, UC Davis' Unitrans and Yolo County's Yolobus. And if you're stuck on campus late at night after the buses have stopped running, UC Davis offers Safe Ride, which will pick you up from anywhere on campus and drop you off wherever you need to go. The best part is, all of these services are free for UC Davis students. So no car? No problem.
Written by: Kriti Varghese — science@theaggie.org