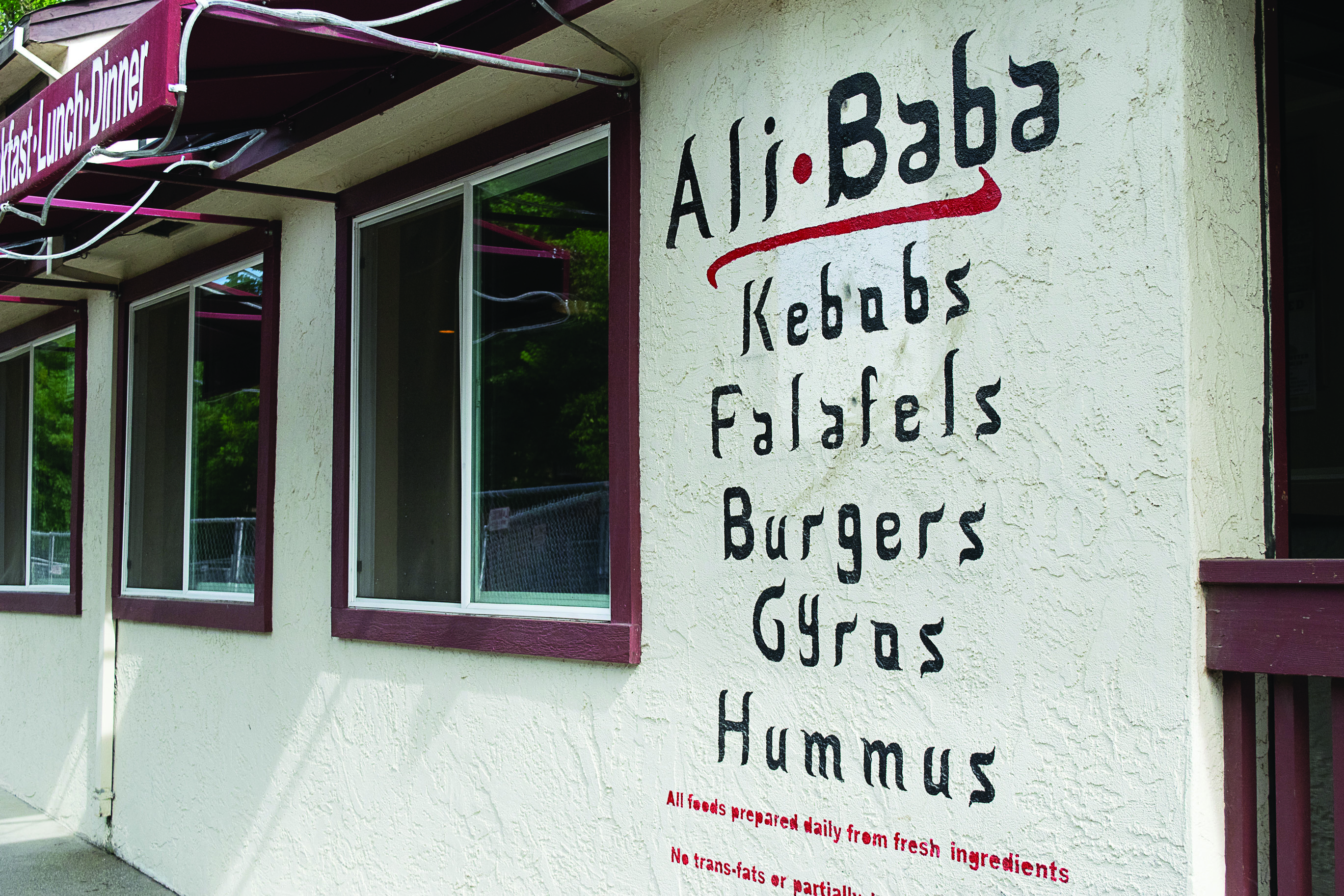 Hit up these spots to eat, meet new people or just hang out
Davis has attracted people from a myriad of cultures and ethnicities, uniting different people and cultures together in one city. This melding of different people from different cultures means tons of different foods and cuisines to explore within Davis.
Perhaps the most convenient, cheapest option is AliBaba, a Middle Eastern-Mexican-American fusion restaurant on 3rd and A streets. Owned by Ali Moghaddam, AliBaba serves up everything from shawarma to burritos to burgers. It's located right next to campus across from the Death Star and has cheap, delicious breakfast burritos that are served hot and ready within 10 minutes of being ordered. It's a convenient place to grab a bite right before or between classes, and the friendly workers and owners make it even more of an attractive option.
"AliBaba came just as a result of everything I wanted to eat and create," Moghaddam said. "I love Mexican food, I love burgers and things like that, so I just put it together with my own food, shawarma and beef, and I tried to make something tasty and different."
One of the best Indian spots in Davis is Preethi Indian Cuisine on 2nd and G streets. Preethi serves Indian comfort food, giving customers dozens of options for curries and vegetable dishes, along with a variety of naan and rice dishes to complement it. Though it is a casual spot, Preethi has more of a sit-down atmosphere, so come here if you have some time to kill, or if you're looking for a feast with some friends.
"[Preethi is ] our favorite restaurant in Davis," said Justin Cupp, a third-year engineering major. "Go for the lunch buffet, as dinner portions are pretty small, and it's fun to try a variety of dishes. It's a great family-owned and operated restaurant."
And of course, any list of Davis's frequented snack spots would not be complete without a mention of Teabo. Though there are nearly a dozen different boba spots in Davis, Teabo's late-night hours — it's open until 2 a.m. — and its hot and fresh food place it a rung above the rest. The warm atmosphere, steady chatter, wide selection of board games and mouth-watering scents all make this a Davis staple. If you're ever in need of a snack late at night, or you want a place to just hang out with your friends, Teabo is definitely the place to visit.
"Teabo remakes every drink — if you don't like it, there's always special seasonal drinks, and the thai fries are bomb as hell," said Rose Kim, a barista at Teabo and a fifth-year theater major. "Teabo has food past 12 and we close at 2, so it's just a place for people to go after the bars or parties or concerts. Hit us up!"
These spots are only a point to jump off of — Davis is an amazing, diverse place, with tons of restaurants and hang out spots. Feel free to explore them, try new things and learn more about the city and the people you share it with.
Written by: Ahash Francis — city@theaggie.org