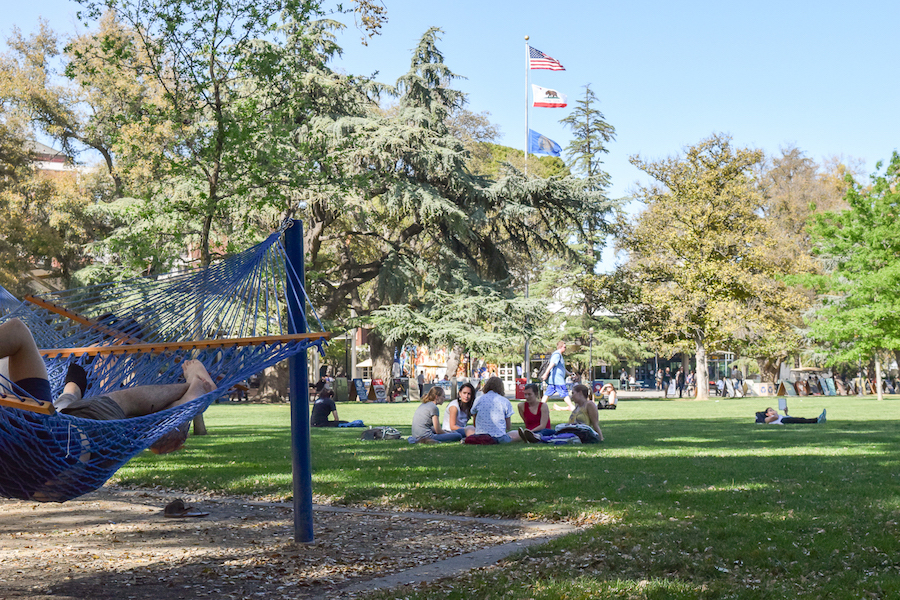 Events include Sunset Festival, Involvement Fair, Internship and Career Fair
A number of exciting events are scheduled for Fall Quarter. Here are a few to make note of:
Sept. 28
The quarter will kick off with ASUCD's Sunset Festival on Sept. 28. This event will be held on the Quad to welcome new and returning students with live music and dance performances.
According to the Sunset Fest website, the event will feature BAAUER, a DJ known for his EDM/Trap beats, and most famous for the viral internet sensation "Harlem Shake." Students will also have the chance learn about ASUCD and other student organizations which will be present to answer questions.
"ASUCD has been working hard to ensure that this music festival is not only successful but it enriches the college experience for all Aggies in attendance," said ASUCD Vice President Shaniah Branson.
Sept. 23
The Confucius Institute (CI) will host several engaging events throughout the quarter, including its annual Mid-Autumn Festival on Sept. 23.
"The Mid-Autumn Festival is the second greatest festival in China after the Chinese New Year," said CI instructor Kate Zhang. "The day is also known as the Moon Festival … [since] blooming flowers and full moons is a good wish often expressed by Chinese people."
According to Zhang, the event will feature music, dance, drinks and food, including the festival's famous Moon Cakes.
Sept. 27
The Manetti Shrem Museum is hosting its Fall Season Celebration with live music by Munechild, self-portrait making and two new exhibits from the artists Bruce Nauman and Irving Marcus.
The event is free for all, and snacks and refreshments will be provided.
Oct. 4
For students interested in art and performance, the Mondavi Center is hosting a lineup of performances for the quarter, from string quartets to jazz, to digital and laser holographic technology.
The annual Barbara K. Jackson Rising Stars of Opera event will be held on Oct. 4. Jackson, a supporter of the arts, died recently at the age of 99. Seven young singers, sponsored by Jackson, will take the stage at the October event to honor Jackson's life.
Oct. 10
The annual Involvement Fair, organized by the Center for Student Involvement, will be held on the Quad. Over 240 organizations will be tabling and providing information on how to get involved in their groups and programs.
"This year it's bigger than ever because we're using both sides of the Quad and have double the number of tables," said Joseph Martinez, the Student Expression & Activities coordinator for the CSI. "We've also never included departments before and now we get to include departments too."
Martinez was also excited to announce that the event will offer over 3,000 giveaways, including a chance for one UC Davis student to win a bike from Pepsi.
Oct. 17-18
For students thinking about life after college, Grad and Law School Information day will be held on Oct. 17. Additionally, the Fall 2018 Career Fair will be held from Oct. 17-18, allowing students to discover graduate programs and job opportunities offered by a variety of schools and companies.
Written by: Clara Zhao — campus@theaggie.org