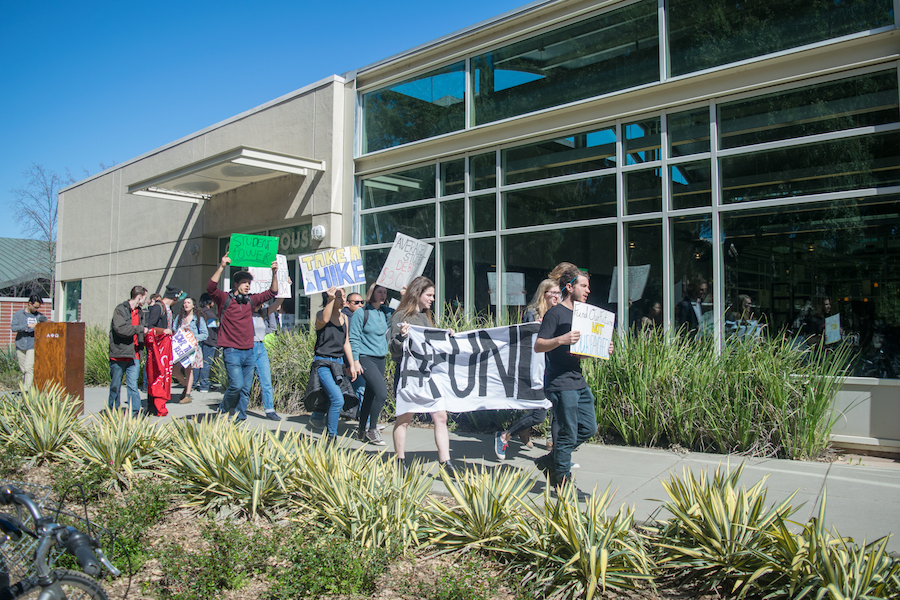 Budget plans approved for 2018-19 school year
On July 19, 2018, the UC Board of Regents voted to approve the 2018-19 budget plan which saw an increase in state funding. The approved plan reduced UC tuition by $60 while the student service fee, at $1,128 a year, remains unchanged.
The tuition reduction is a result of the termination of a "temporary surcharge" which began in the fall of 2007, "to recoup damages from two earlier class-action lawsuits, Kashmiri v. Regents and Luquetta v. Regents. By fall 2018, nearly all of those costs will be fully recovered," according to a press release by the UCOP.
"The class-action lawsuits, one filed in 2003 and the other in 2007, stemmed from claims made by students at UC's professional schools that the university raised their tuition without sufficient notice," the press release stated. "The university disagreed, but lost both cases on appeal. In total, the litigation process cost the university nearly $100 million."
The UC Student Association lobbied to secure additional funding from the California legislature. According to a press release sent by the UCSA, the association said it is glad to see the funds approved by Governor Brown for the UC system.
The press release also highlighted a number of issues the association believes the state budget failed to address, including "support services, counselors, and tenure track faculty integral for student success."
Written by: Sabrina Habchi  — campus@theaggie.org