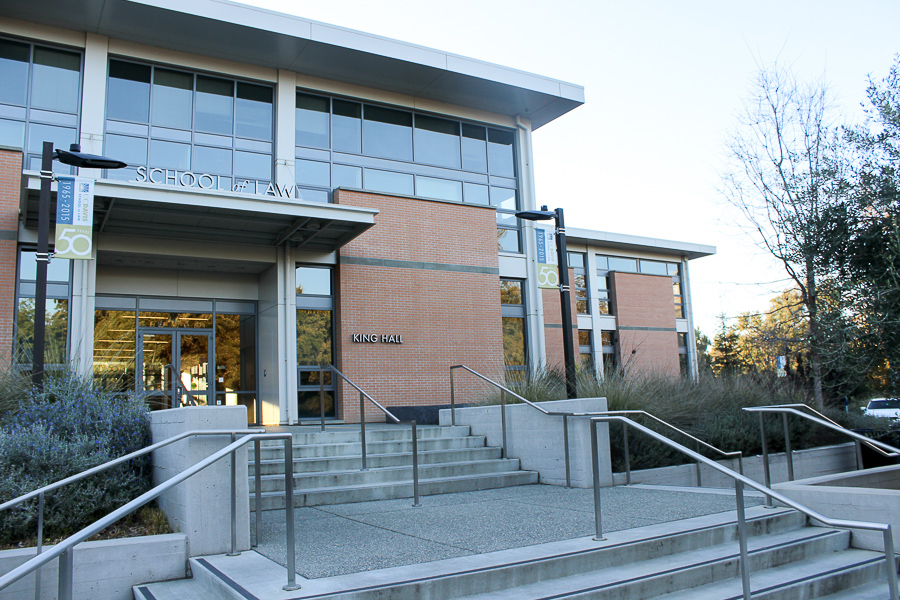 Two UC Davis Law School Professors Sign Letter
After Supreme Court Justice Anthony Kennedy announced his retirement in June of this year, President Donald Trump nominated Brett Kavanaugh, a judge on the US Court of Appeals for the District of Columbia, to fill the position. Kavanaugh's nomination has met with significant backlash, especially in light of recent sexual assault allegations.
Around 500 law professors at universities across the country have drafted and signed a letter opposing the confirmation of Justice Kavanaugh to the Supreme Court. Among those who signed the letter are two professors from the UC Davis School of Law: Professor Carter White and Professor Leticia Saucedo.
"I believe that the interpretation of the constitution and of statutes requires a more broad-based understanding and application than the textual approach that Judge Kavanaugh seems to take in deciding cases," Saucedo said via email. "The letter is important because of the volume and number of law professors voicing opposition to this nomination."
The letter was also signed by eight professors from the UC Berkeley School of Law, three from the UC Hastings College of Law, one from UC Irvine, four from the UC Irvine School of Law and 19 from the UCLA School of Law.
The letter takes into consideration the ways in which Kavanaugh's confirmation would alter the political leanings of the Supreme Court.
"Confirming Judge Kavanaugh could cement a bloc of five justices who will be able to consistently tilt the Court toward the ultraconservative side of the constitutional spectrum for at least the next quarter century and probably more," the letter stated.
According to The New York Times, Justice Kennedy was a "critical swing vote on the sharply polarized court," often agreeing with socially liberal decisions, while leaning conservatively on issues such as gun control and campaign spending. Justice Kennedy's replacement, a lifetime appointment, will shape the court for years if not decades.
The selection of Kavanaugh as Kennedy's replacement has drawn strong criticism from Democratic Party leaders and elected officials alike. Last October, Kavanaugh issued a dissenting opinion in a ruling which would have allowed an undocumented teen held in detention access to an abortion.
"I believe a Supreme Court Justice must understand and apply context to any decision, must understand historical context in legislative decision-making and must be wary of acting in ways that are outcome-determinative," Saucedo said. "Judge Kavanaugh's record on the bench and through the memoranda that has been shared demonstrate that he may be more activist in a politically conservative direction that I expect the Supreme Court should be."
Recent sexual assault allegations have also raised concern over Kavanaugh's confirmation. According to a New York Times article, Dr. Christine Blasey Ford, a psychologist and professor of statistics at Palo Alto University, said that Kavanaugh "pinned her on a bed, groped her and covered her mouth to keep her from screaming" at a high school party in the 1980s.
Amid increased awareness and national dialogue on sexual assault against the backdrop of the #MeToo movement, the vote to confirm Kavanaugh has been delayed by the Senate Judiciary Committee.
Professor White could not be reached for comment at the time of publication.
Written by: Sabrina Habchi  — campus@theaggie.org