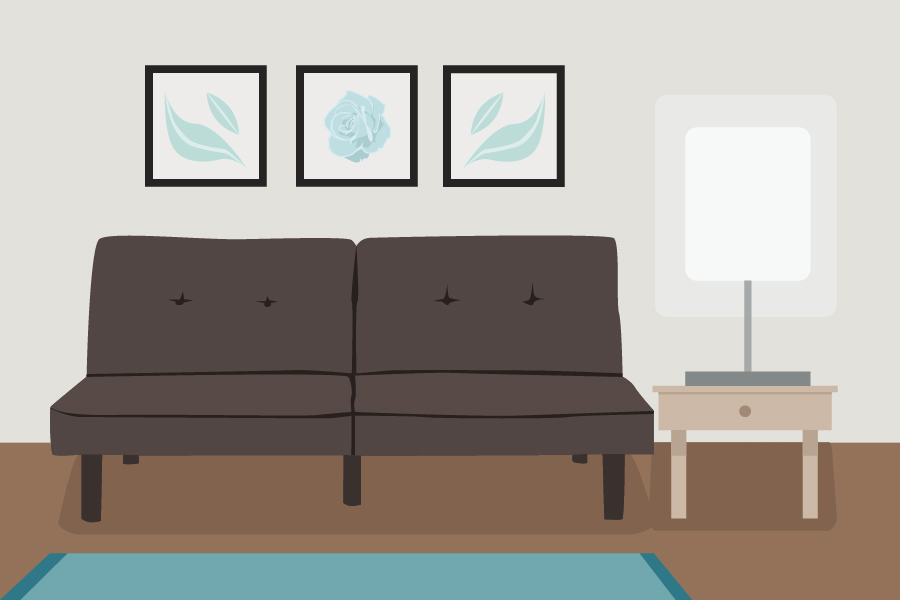 A practical list of stores essential for nesting
September marks the start of a new lease for many students, and they are tasked with turning a new space into their domain — home sweet home. Nesting plays a large role in ensuring a new environment is comfortable, but many students are also on a tight budget. However, aesthetics shouldn't have to suffer, especially when there are several stores that are both stylish and affordable.
The company that will solely be responsible for humans never leaving their homes again in a few years is also great for decor. A good way to fill in empty wall space while adding personality is through wall art. On Amazon, it is available in a wide variety of options, such as canvas paintings, tapestries and 3D designs. Let's ditch the act of haphazardly tacking up posters.
Visit Ikea on a day when there is nothing to do because going to Ikea is more exciting than going to Disneyland. Their decor revolves around clean lines, minimalism and neutrality. Unfortunately, most Ikea items require assembling, but that's what makes them so affordable. Remember to breathe when tackling assembly. Also, don't forget to grab some cinnamon rolls on the way out.
Target's Room Essentials collection provides an affordable selection of items that may not necessarily be decor, but can accentuate the style of the room nonetheless. Functional items such as coat racks, bookshelves, towels and laundry baskets can possess a coherent  decorative style. Also, Project 62, a mid-century modern collection of pieces inspired by the era in which Target was founded, is an affordable style that suits Davis well.
Hear me out. While World Market may be the most expensive selection on this list, they frequently have sales on small accent pieces that can upgrade a room to the next level of sophistication with items such as accent rugs, throw pillows and nightstands. World Market presents a rustic, eclectic style that is concise and modern at the same time.
Zinus bed frames are the quintessential actualization of the ideal college bed frame. They're simple, sturdy and easy to both assemble and disassemble, which means they can be transported by car to new apartments. Their SmartBase line starts at $67 for a full-sized bed frame not including a headboard and baseboard. Frames with a headboard and baseboard included start at $100 and retain the same benefit of easy assembly and disassembly.   
Thrifting for clothes is an obsession still going strong, especially among young people. Why not thrift for furniture? The local SPCA store on 3rd St. in Downtown Davis can be a treasure trove for patient and persistent shoppers. It also may require some vision and a little dusting, but that's part of the fun. Craigslist is more suspenseful rather than fun, so I wouldn't recommend that route. Instead, check out Free & For Sale or Marketplace on Facebook for finds in Davis and the surrounding area.
Written by: Josh Madrid – arts@theaggie.org