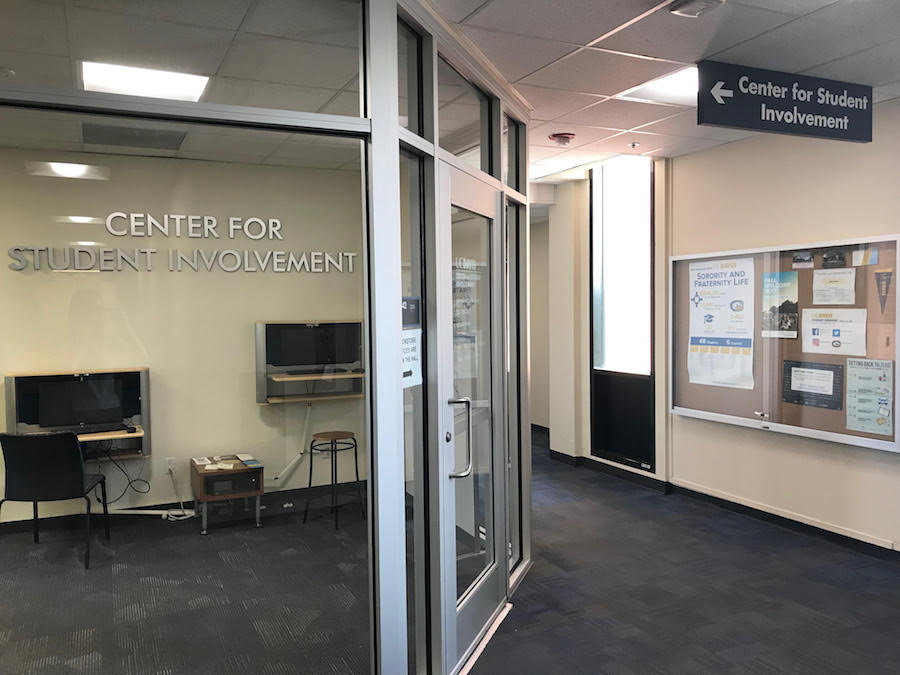 Students offer a variety of suggestions for joining the right organization during the first few weeks of school
When coming to campus, many students may hope to find organizations and communities that best fit their professional and personal interests. Almost every student is involved in some form of an organization on campus, and joining an active community can be one of the best ways to grow accustomed to UC Davis.
With over 800 clubs and organizations on campus, it can be difficult for students to find an organization that best fits their interests and needs. Through the Center for Student Involvement, many students find a community and a home in an organization that they invest their time into while at UC Davis. So joining the right organizations can be an extremely important decision for many students and the methods to finding clubs can be crucial.
Mansi Jain, a second-year design major, offered some unconventional methods for finding out more about what organizations UC Davis has to offer. She suggested using social media, as most organizations on campus have Facebook pages to help convey information to those who want to be involved and to create upcoming events to share with the wider public.
"Facebook is one good way to find informational meetings or events coming up," Jain said. "If you already have a lot of friends at Davis and someone clicks 'interested' or 'going' on a Facebook event, that shows up on my newsfeed."
Professors who are involved with or provide resources for clubs can also aid and support students that may be interested in getting more involved.
"Some professors do mass email lists specific to a college or major," Jain said. "Especially for the design major, we often get emails from professors or advisors that say we have x, y and z clubs with events this week or suggest open positions in clubs that can be applied for."
While Jain mentioned that she finds information on many upcoming events organically, she emphasized the importance of word of mouth as well. Students that have more experience at UC Davis can offer helpful insight to those that are getting introduced to the community for the first time. Such students have gone through much trial and error to find the organization that fits their needs the best through their time at UC Davis. They can offer more insight into what the community vibe is like.
"I ask a lot of my friends who are involved in clubs for advice on getting more involved, too," Jain said. "I talk to one of my roommates about this a lot; she's involved in a lot of business specific clubs on campus, like DWIB [Davis Women in Business], because that's the field that she's interested in. I hear a lot about different upcoming events from her. I also ask my friends what kind of clubs they've been to and what their experience is like, and that helps me narrow down orgs [siq] that might be interesting to me."
Alyson Evans, a second year Neurobiology, Physiology and Behavior major recommended taking advantage of resources that UC Davis provides to its students in finding out what organizations are available on campus.
"I would definitely go to the club fairs, where a lot of organizations ask you to write down your email to contact you about future events and meetings. If you do you receive emails about upcoming meetings, you should definitely show up," Evans said. "I also went on one of the UC Davis websites, and typed in keywords that I was interested in like 'dance.' From there, I went to their Facebook pages to find more information on the club and to see if they had any upcoming events or meetings."
Wesley Yu, an UC Davis alumnus, agreed that utilizing unconventional methods on social media can help students find organizations on campus. The social aspect of the different pages has increased communication among students and has allowed streamlined information from interest organizations to reach the general student body.
"A lot of organizations publicize their clubs and events on class pages," Yu said. "Coming into college as a transfer student, there was a lot of information about upcoming informational sessions on my transfer page. That's how I initially got involved in the orgs [siq] that I joined. Sharing your interests on social media can also help UC Davis clubs find you. I have a photography account on Instagram with 'UC Davis' in the bio, and some of the officers DM'd me to let me know about the organization and to invite me to join."
Finding and joining an organization sometimes means finding a community, which can feel like a daunting feat. With so many resources offered by UC Davis, and an abundance of students eager to help one another, individuals can definitely find a place where they can grow, either personally or professionally, for the rest of their college careers.  
Written by: Alyssa Hada – features@theaggie.org