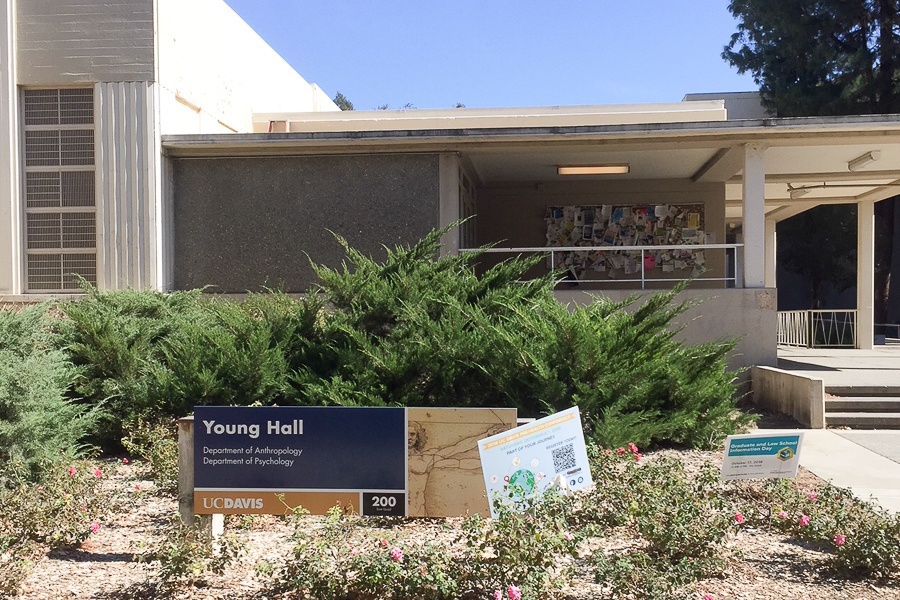 Students call for stronger, more substantive administrative response
ASUCD President Michael Gofman was on his way to class on Monday morning when he saw a Facebook post from a friend reporting the presence of an anti-Semitic flier posted at Young Hall. By 3 p.m., Gofman received reports of the fliers at the Memorial Union, Hunt Hall, Wellman Hall and Hutchison Hall.
"I'm not scared for my safety," Gofman, who is Jewish, said. "But a lot of my friends are. A lot of my friends texted me saying, 'I'm worried about being on campus today.' A lot of my friends are texting me saying they're fearful someone is going to attack them, they're scared, they're horrified."
The fliers, which are credited to a local division of The Daily Stormer, a known neo-Nazi site, depict recently-confirmed Supreme Court Justice Brett Kavanaugh surrounded by politicians and individuals — including a likeness of California Senator Dianne Feinstein, and Senate Democratic Leader Chuck Schumer, who are both Jewish — with a Star of David on their foreheads. Dr. Christine Blasey Ford, who accused Kavanaugh of sexually assaulting her, is depicted with the words "Good Goy" written on her forehead.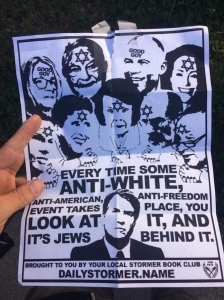 "Every time some anti-white, anti-American, anti-freedom event takes place, you look at it, and it's Jews behind it," the flier states in large, bold type.
Gofman removed a copy of the flier, found by a student, that he had tacked to a bulletin board in his office on campus and observed it — "it looks like it's from the Nazi era."
"From my experience, Nazis have gotten a little more subtle with their marketing approach," he said. "But this is just right out of Nazi propaganda."
This is not the first time an anti-Semitic incident has occurred on campus. Last year, a sermon given at the Islamic Center of Davis called for the annihilation of Jews. In 2016, UC Davis printers received anti-Semitic fliers by The Daily Stormer.
Also in 2016, UC Davis ranked in a list of universities with high incidents of anti-Semitism. And in 2015, Swastikas were spray painted on the Jewish fraternity Alpha Epsilon Pi's house in Davis.
"This is a historically anti-Semitic campus — this is not the first time this has happened, this is not even the first time this has happened in my time here," Gofman said.
In the city of Davis, one day before the fliers were posted on campus, fourth-year political science major Noah Dickman said he found swastikas carved into the concrete at Arroyo Park.
Since the discovery of the fliers on Monday, UC Davis officials and student leaders have responded swiftly and in resounding opposition of anti-Semitism on campus.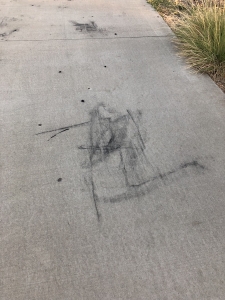 A statement released online by Chancellor Gary May addressed the fliers, stating the university is "working to identify those responsible for posting them."
"The message on these flyers is reprehensible and does not represent who we are as a community," the chancellor's message states. "In addition, the person or person responsible violated our posting policy. Our Principles of Community expresses our dedication to mutual respect, understanding, compassion and caring for everyone, regardless of their religious affiliation, culture, ethnicity or gender."
May's message concludes by informing the campus community he will not stand "for intolerance of any kind."
On her professional Facebook page, student Senator Alisha Hacker called the postings "a horrific display of anti-Semitism" that "should not go unnoticed."
"All students should feel safe from this kind of bigotry at UC Davis," she wrote. "Jewish students should know that student government and all of their elected representatives, including me, are here for them."
Gofman posted about the fliers on his personal Facebook page, saying his office "is working with administration to investigate this further." His post was shared over 300 times.
Both Gofman and fourth-year communication major Dana Benavi, the president of UC Davis' Sigma Alpha Epsilon Pi chapter, a Jewish sorority, made a personal offer to assist any students who feel unsafe.
"I was sitting in my class when I got messages from the Jewish community about this incident," Benavi wrote on Facebook. "I started crying in class because of how upset, frustrated and sad it made me. I have already met with the campus staff to work on resolving this hateful anti-Semitic incident."
Students have also expressed frustration with what they see as a lack of substantive action on the part of university administration.
In a Facebook post, the Davis College Democrats condemned "in the strongest possible terms" the fliers posted on campus, and also urged UC Davis administration to take a stronger stance to fight "neo-Nazis and other hate groups."
"Chancellor May, you need to make more than a generic statement of condemnation, and send a campus-wide email informing the student body of this horrifying incident rather than let students find out on their own via word of mouth or social media," the post read. "We look forward to the results of the investigation into this incident and to hearing the administration's plan to stop these events from occurring again."
Gofman said there was no official response or action taken after a friend of his reported having found a "massive swastika" carved into a bathroom stall a year ago. Every time an anti-Semitic incident occurs, he said, "it's swept under the rug."
At the present time, Gofman and other student officials are working with administrators in attempts to find additional information about the posting of the fliers. They are also drafting a resolution in response to the incident and working on an anti-Semitism training event with help from the Anti-Defamation League.
"In my opinion, there's only one group of people that can stand up for the Jews, and that's the Jews, because no one else is going to do it," Gofman said. "We're not going to be silent about this. We're going to make sure people know about this and do everything in our power to make sure this will never happen again."
Written by: Hannah Holzer — campus@theaggie.org