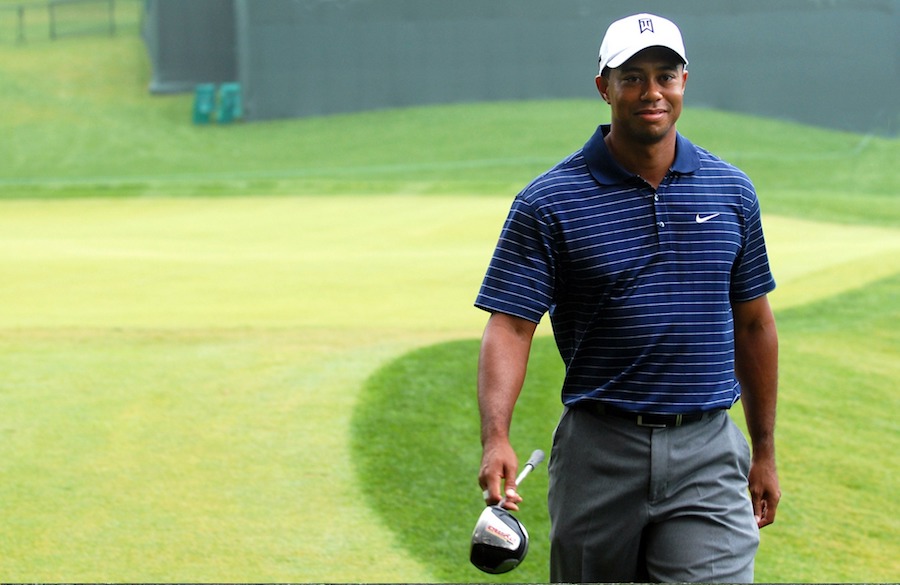 Victory was the golf superstar's first tour win in five years
After a decade-long stretch marred with injuries, sub-par performances and personal scandal, Tiger Woods found himself back in the winner's column for the first time in five years after securing victory in the 2018 PGA Tour Championship. Woods, who remains the biggest name in golf despite his recent struggles, had seen some improvement in his performances during recent months, including a second place finish in the PGA Championship, but had fallen short every time. On its own, the Tour Championship, the 80th win of his career, doesn't stand out from the crowd. It isn't a major win, and Woods's recent struggles might make it seem like an albatross, more than a return to form. With a name as big as his, however, it brings the narrative back to a time when it was more surprising for him not to finish near the top than it was to see him triumph.
With all of the struggles, tabloid headlines and premature eulogies on Tiger Woods' career, it can be easy to forget just how much of a force he was at the top of his game. Since first competing in the PGA Tour as a teenager, Woods has been the face of professional golf. With career earnings north of $100 million, endorsement deals from Nike, Gatorade, AT&T and many other companies, a media apparatus which followed his every move, Tiger Woods became a household name.
In 2008, fresh off off his 14th major victory at the 2008 U.S. Open, Woods, 32, appeared to be a shoe-in to shatter Jack Nicklaus's record of 18 major victories. A reconstructive knee-surgery in 2008 kicked off his decade of injuries, surgeries and sub-par performances. Later, in November of 2009, Woods' off the field persona took a hit following his highly publicized divorce and a string of reported infidelities. Conversations regarding Woods' future no longer focused on when he would inevitably break Nicklaus's record, and he was more likely to end up as a punchline on a late-night talk show than a highlight on ESPN's Sportscenter. He has never truly recovered since.
Where Woods goes from here is anybody's guess. Just eight months ago, he was ranked 539th in the world after finishing 23rd at Torrey Pines. Following his victory at the PGA Tour Championship, Woods ranked 13th in the world and 11th in the Ryder Cup standings.
At 42 years old, Woods is still 10 years younger than Sam Snead was when he broke the record for oldest player to win a PGA tournament, but with his history of injuries, time is not working in his favor. Should he get back to his winning ways, Nicklaus's record is still in sight, but if he continues playing as well as he did in the Tour Championship, simply competing may be enough to add an intriguing prologue to his career.
Written by: Bradley Geiser — sports@theaggie.org