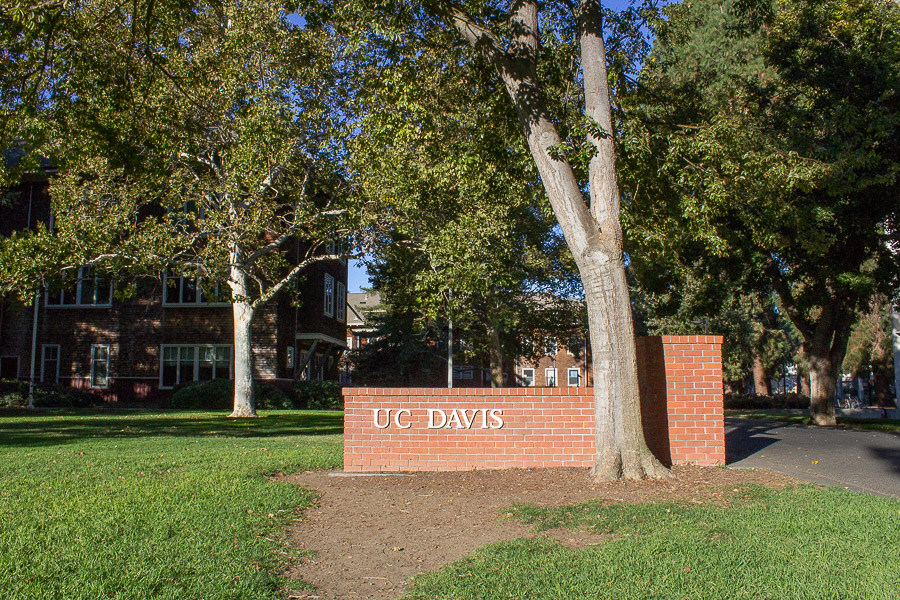 University placed in top 10 of best public universities
UC Davis received multiple top 10 placements over the summer as one of the country's best universities.
U.S. News and World Report, The Wall Street Journal and Times Higher Education awarded its rankings in September, while Washington Monthly gave its public and private institution rankings in August. UC Davis tied with the College of William and Mary for 10th place in U.S News' 2019 Top Public Schools listing.
U.S. News and World Report determined its rankings through surveys distributed to university leaders. Based on their responses, the organization created an estimate of prestige for each institution, according to Melissa Blouin, director of News and Media Relations for UC Davis Strategic Communications.
"Reputation is another aspect sometimes put into ranking," Blouin said. "This recognition shows that UC Davis is on an upward swing with a lot of different kinds of programs and I think it's a testament to the fact that people in those programs are working hard to do the things that would help get them recognized."
The Wall Street Journal's best public university ranking placed UC Davis at fifth, one place above its ranking last year. And Washington Monthly ranked UC Davis in tenth place in its 2018 ranking of best National Universities.
Washington Monthly determined UC Davis' ranking on its "contribution to the public good in three broad categories: social mobility, research and service." According to Steve Weisler, interim associate vice chancellor for enrollment management and chief data officer and senior advisor to the provost, social mobility is "the change in earnings from the parents of students who come to a university compared to their own earnings later after they graduate."
Money Magazine ranked UC Davis eighth in its 50 Best Public Colleges and 11th in its 727 Best Colleges in America.
One third of Money Magazine's methodology for determining its ranking, according to its website, is quality of education, with 60 percent of that third focused on graduation rate. The other two-thirds are composed of affordability and financial outcomes of the university's students.
"The rankings are not, for us, a goal in and of themselves," Weisler said. "They're one mirror that reflects the performance of the institution. The factors the rankings rely on that we consider important and that we wish to excel at or improve at, we take those particularly seriously."
Among rankings in Innovation, Best Colleges for Veterans and Ethnic and Economic Diversity, U.S. News and World Report ranked UC Davis 32nd in Best Undergraduate Engineering Programs and fourth in biological and agricultural engineering.
"We are, of course, greatly pleased to see the quality of our program recognized in this way as we strive to provide the best education a student in this field can get anywhere," said Bryan Jenkins, biological and agricultural engineering professor and department chair.
Weisler went on to state that the rankings UC Davis received also serve as a means of identifying areas for improvement — not only by being compared to other institutions in search for aspirational characteristics, but also in highlighting potential initiatives within the university.
"Several months ago, the provost charged a committee called Equality Metrics Committee," Weisler said. "It's in the process of finalizing and distributing a report. That report is meant to look across all these rankings […] and to try to identify the areas that happen to be in those rankings that also correspond to areas for continuous improvement. It's trying to find a correspondence between what rankings care about but also what we care about."
From an administrative perspective, UC Davis' placement is meant to invigorate current students and encourage potential ones.
"The rankings really speak to how talented and energized our students and our faculty are," Blouin said. "I think it's a real point of pride for the students that are looking at UC Davis and also those who are here that we are considered to be one of the best in the country."
Written by: Elizabeth Mercado — campus@theaggie.org