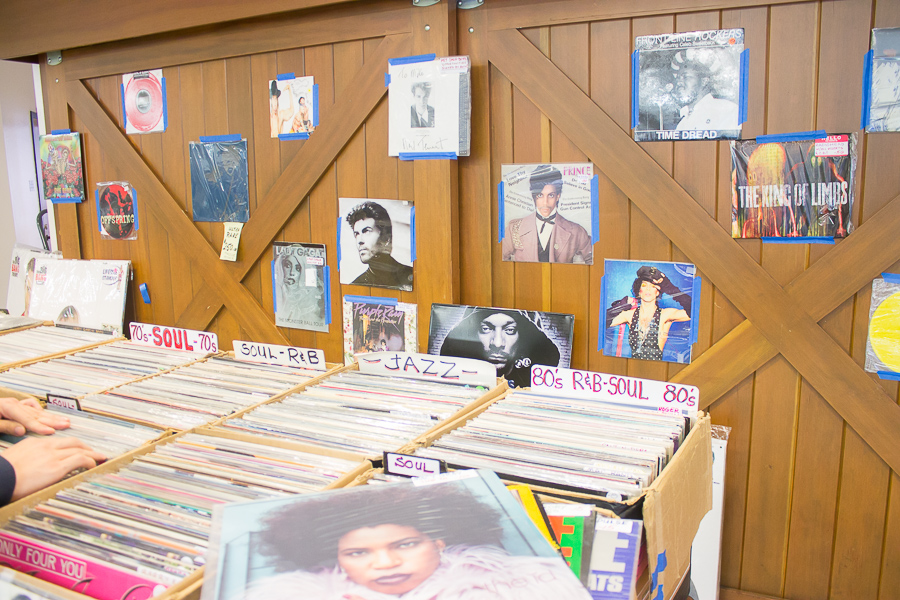 Local record shop, KDVS scheduled to co-host music vendors
Armadillo Music and KDVS will co-host a vinyl and music fair at the Davis Senior Center on Oct. 13. The event begins at 9 a.m., but early birds that want first pick can pay a $5 fee for early entry starting at 8:30 a.m. The event will feature a wide variety of music genres and vendors selling CDs, cassettes, music memorabilia and, of course, vinyl records.
Paul Wilbur, the manager at Armadillo Music, shared his thoughts on the prospering community around vinyls that has become noteworthy over the past few years.
"We have a generation of new music fans that had no connection to the artists they love," Wilbur said. "It allows people to feel more invested in the music they love rather than having an iPod filled with MP3s they never listen to."
Wilbur also discussed the sense of community that vinyls create.
"Being able to share music in the moment together is something that the last generation missed out on and this new one is showing an appreciation for it," Wilbur said. "Nobody ever went to anyone's house to look at an MP3 collection."
Chloe Breaker is in charge of booking at Armadillo Music and has been part of several vinyl fairs in the past three years she's worked there.
"I like seeing different people's collections," Breaker said. "Each vendor always has a different feel and something to offer."
Breaker reminisced on her first exposure to vinyl records when she was younger.
"When I was in high school, my mom got me a portable record on vinyl," Breaker said. "I got The Black Keys' "Turn Blue" album and I realized that this is how records are supposed to sound."
Many UC Davis students resonate with this revived obsession for vinyls and enjoy what comes with it. Rodolfo Pascual, a second-year economics major, feels that Davis is a good place for vinyl culture to continue thriving.  
"Vinyl culture for Davis plays an integral part in defining what Davis is," Rudolfo said. "Davis within itself is a city that doesn't conform to the stereotypes of other cities. There are no huge skyscrapers or corporate conglomerates in Davis. Vinyl culture allows for Davis to maintain a sense of a time that allows for it to carry a state of timelessness."
The fair will also feature a live performance by Yo and the Electric at 1 p.m.
Information regarding the fair can be found on the Armadillo Music website as well as the event page on Facebook.
Written by: Josh Madrid – arts@theaggie.org