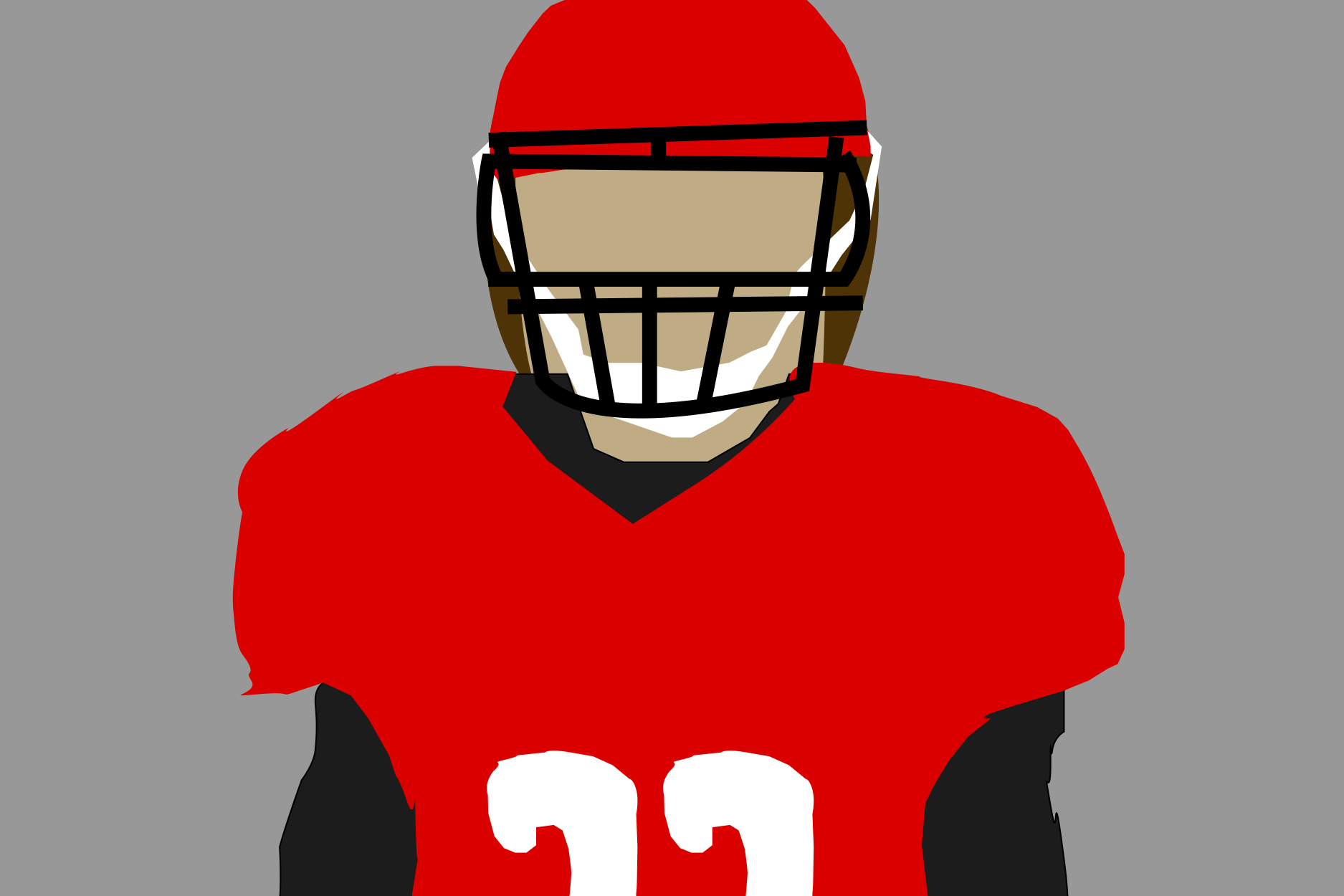 NCAA rules allow play without full-year commitment
The 2018-19 season is the first year in which Division I college football players are able to play in a total of four games throughout the season without burning a year of eligibility, otherwise known as redshirting. The NCAA announced this in June, and has since received positive feedback from most coaches.
Under previous guidelines, players who participated in even just one snap had to use up an entire year of eligibility. The exception to this being the medical redshirt, where if a player was injured and played in less than 30 percent of the team's regular season schedule, the player would still be allowed to save a year of eligibility.
Associate Commissioner for Compliance and Governance of the Big Sky Conference, Jaynee Nadolski, said one of the reasons this legislation was brought to the NCAA is because of the high number of injuries in college football. If a player injured himself and could not play, the only replacement for him may very well be someone who was planning on redshirting for that year.
Back in the 2015-16 season, wide receiver Brandyn Lee played as a true freshman because of multiple wide receiver injuries. Lee was called upon to play in 9 games that season.   Lee, now a junior, is a defensive back. In a case like Lee's and when a team lacks depth in a position, a four-game cushion could buy precious time for a coaching staff to search for a roster solution.
The American Football Coaches Association unanimously supported this change to redshirt rules. Todd Berry, AFCA executive director who has coached in several capacities at the FCS and FBS level, thinks the opportunity is invaluable for players.
In January, when the AFCA met for its annual convention, Berry said it was hard to find something that all coaches can agree on.
"Very rarely will you find any coaching group or probably any part of society that is unanimous across every level," Berry told reporters.
There is no doubt that coaching staffs across the country appreciate the opportunity to test out newer players without sacrificing a full year of their eligibility. But as the season rolls on, some have criticized the rule. Most notably, Alabama head coach Nick Saban has cited player transfer decisions as a drawback.
"It's a little bit of a slippery slope when players start to decide whether they're going to play or not," Saban told reporters on an SEC weekly conference call. "I'm not saying there aren't some circumstances out there where it's not beneficial to the player to save a year so that he could play in another circumstance."
Only time will tell if more players like Clemson quarterback Kelly Bryant, who is playing as a graduate student this season, will take advantage of the new rule and decide to transfer. Bryant made the decision to change schools after he lost the starting job to freshman quarterback Trevor Lawrence.
"I feel like it's what's best for me and my future," Bryant told The Greenville News. "I was just going to control what I could control and try to make the most of my opportunity, but at the end of the day, I just don't feel like I've gotten a fair shot."
Among other notable players who announced their decision to transfer are Oklahoma State wide receiver Jalen McCleskey, Arkansas wide receiver Jonathan Nance and Auburn tight end Jalen Harris.
UC Davis featured 19 freshman on its roster this year and head coach Dan Hawkins likes the rule.
"I think it's a great rule and we want to take advantage of it, if they get an opportunity to play four games we're going to get them in four games," Hawkins said. "I think it's a great reward for those guys, it's hard to redshirt, I've done it and it's not a lot of fun."
CFB is only five weeks in and without coming to any major conclusions about how this new redshirt rule will affect the game, it is likely to impact roster decisions made by coaches and allow players on the fence about their confidence, to test the waters without risking a year of eligibility.
Written by: Bobby John — sports@theaggie.org