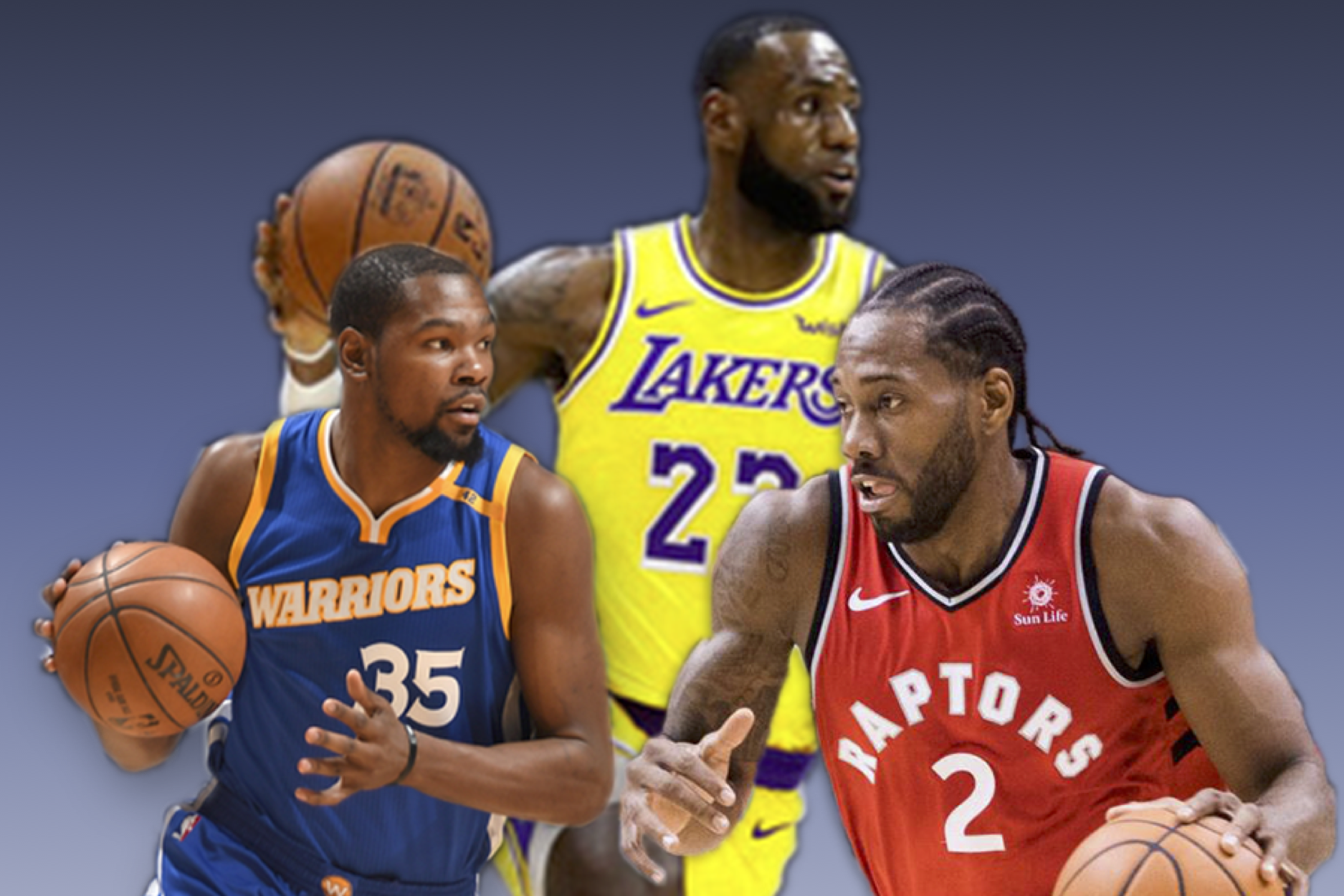 Rebuilt and refocused teams look to dethrone Golden State Warriors
As the 2018-19 NBA season approaches, much has changed since the Golden State Warriors hoisted their third championship trophy in four years in June. Player transactions, coaching changes, offcourt drama and shifting landscapes have dominated the offseason. It was an offseason which saw former San Antonio Spurs all-star Manu Ginobili say goodbye after 16 seasons, while dozens of new young players say hello. After an extremely busy offseason, the new NBA season promises to be one of intriguing new storylines and continuing storylines from previous seasons.
As former superstars like Miami Heat guard Dwyane Wade, Atlanta Hawks forward Vince Carter and Dallas Mavericks forward Dirk Nowitzki are headed into the twilight of their careers, a new generation of talent, such as Phoenix Suns center Deandre Ayton and Dallas Mavericks guard/forward Luka Doncic are hoping to make their names synonymous with greatness. Sacramento Kings forward Marvin Bagley III will look to prove why he was selected second over all, while Denver Nuggets forward Michael Porter Jr. will look to show the thirteen teams who passed on him why they were wrong for doing so. While the story is yet to be told for these young players, others are looking to write a new chapter.
Out in the western conference, there was no bigger story than LeBron James' move to Los Angeles, Calif. to play for the Lakers. Although James is headed into his 16th NBA season, when many players have long-since fallen off, he showed no signs of slowing down. However, after eight-straight seasons in the NBA Finals while dominating the Eastern Conference, continuing this streak out west will prove difficult for the NBA's most prominent player.
In Minnesota, the saga of Jimmy Butler's imminent departure from the Timberwolves appears to be ongoing, and where he lands could prove vital to the outcome of the season. The Houston Rockets have lost some of their depth with the departure of forward Trevor Aliza, but they hope to revitalize former perennial all-star Carmelo Anthony, who struggled last year in Oklahoma City. Still, with all the movement, the Golden State Warriors shocked the NBA world by acquiring all-star center DeMarcus Cousins on a one year deal. Cousins will miss the first part of the season as he recuperates from a torn Achilles' tendon which ended his previous season in New Orleans. Should Cousins come back to anything resembling his all-star level, the Golden State Warriors, already considered perennial favorites after four-straight trips to the NBA Finals, should once again prove tough to beat.
In the eastern conference, the entire landscape shifted after James's departure from the Cleveland Cavaliers. After four-straight trips to the NBA finals, the Cavaliers, now led by all-star forward Kevin Love, appear to be in a rebuild. The Boston Celtics, who found themselves just short of a trip to the NBA Finals despite a season and playoff-run which were plagued with injuries, hope to overtake that vacancy left by James' exodus. In Toronto, where former NBA Finals MVP Kawhi Leonard was traded for all star forward Demar Derozan, the Raptors and new head coach Nick Nurse hope to repeat their previous regular season success and shake off the reputation that they cannot get it done come playoff time.
The Philadelphia 76ers may not have made a major splash on the free agent markets, but with a young core of Ben Simmons, Joel Embiid and Markelle Fultz, who missed most of the previous season for reasons which are still mysterious, the expected improvement of these three players may be enough to put the Sixers in contention as well. With the East headed into a brand new chapter, the intrigue that was gone while James dominated for nearly a decade should prove for an exciting race to the top.
With so much change, and a variety of brand new stories that have made for an intriguing offseason, the league appears to be headed for an exciting season with more questions than the past four seasons, where the same two teams met in every NBA Finals. However, with all the moving pieces and rising stars who are looking to make an immediate impact on the league, the number one question surrounding all of these will still be whether or not anyone will have what it takes to beat the Golden State Warriors and forge a dynasty of their own.
Written by: Bradley Geiser — sports@theaggie.org