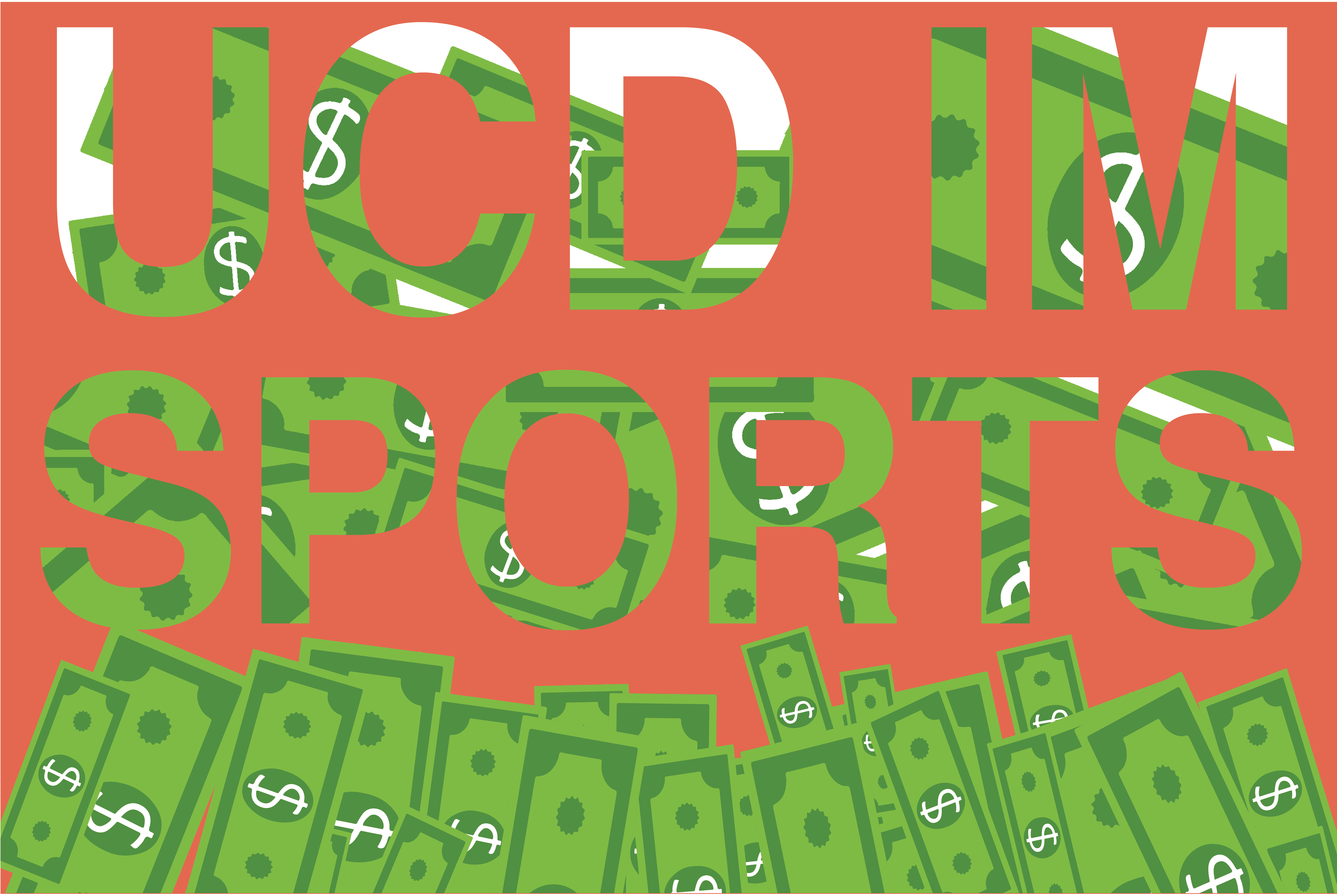 UC Davis Recreational Sports adds new fees, new leagues to program
The Intramural (IM) Sports program has taken full advantage of the new school year and have completely rebranded themselves. Now known as Recreational Sports, the program's recent changes add in new leagues and requirements, with more opportunities for students to get involved with recreational sports.
Aside from changing its name, one of the most prominent changes to the Recreational Sports program is that all people wishing to participate in any sport must now purchase a Rec Sports One Pass. An annual pass is offered for $60 and lasts for the duration of the academic year, and a quarterly pass for $25; these passes will replace the team entry fees that were required in the previous years. However, those living in approved University Housing, including first-years, resident advisors and transfer students living in residence halls and student housing apartments, do not need to purchase a pass, as their pass is sponsored by the Student Housing department.
Third-year cognitive science major, Jonathan Davis, who works for Recreational Sports as a manager, commented on the change in fees.
"I believe this change was made because team captains would complain a lot that their teammates never paid them, either for the team registration fee or forfeits," Davis said. "Personally, I think the idea of not having all the payment responsibility fall on one person is a good thing. However, if I was someone who wanted to play one and only one rec sport and I still needed to pay the quarterly pass, I wouldn't be a happy camper."
The sports program also added a new league to its roster. In addition to being able to compete in a competitive league with rankings, playoffs and prizes for the top teams, participants now have the option of competing in the Recreational league; this league is centered around being more of a social setting for beginners in a certain sport, and it does not offer playoffs or prizes at the end of the season. Participants are also now allowed to compete on one additional team per recreational sport, as long as the two teams are in separate divisions.
Bijan Askari, a second-year supervisor for Recreational Sports, shared his thoughts on why the option to compete in different leagues was added.
"I am guessing that this new shift in competitive vs non-competitive leagues offer a more laid back system for people who just want to play with friends and for those that want to compete for the prizes," Askari said.
Farah Sevareid, a second-year genetics and genomics major who serves as the Athletics Chair for her sorority, Kappa Kappa Gamma, explained why she views the addition of different leagues as a positive change.
"Often competitiveness from just wanting to win can cause players to act aggressively, so with the added awards and playoffs, players may become more eager and desperate to win," Sevareid said. "It was smart of UC Davis to add a recreational team without playoffs so beginners or […] people who do not like competition can play peacefully."
Davis also expressed his opinion on the Recreational Sports' choice to add in more leagues.
"We've always had multiple leagues representing different levels of skill. I think that by doing this, you are catering to as many students as possible, of all skill levels," Davis said. "The fact that the recreational leagues won't have playoffs or awards shouldn't hinder participation by much, if any at all. I say this because I assume that those who choose to play in the recreational league are playing for the purposes of enjoyment or exercise, and aren't all about competition and winning."
The first week of the Recreational sports seasons are now known as a preseason week, where the game will not count in the competitive standings. Weeks two through five will continue to be in the regular season and will count toward rankings. The Captain's Meetings have been moved to online and now involve passing a quiz with a few questions regarding the topics covered in the meeting and the rules for individual recreational sports. This quiz is required for all league sport captains. Residence Hall teams are not required to take the quiz, but the program highly recommends it.
For more information about the recent changes to Recreational Sports or to learn more about participating in a sport, visit the UC Davis Campus Recreation and Unions website.
Written by: Kennedy Walker — sports@theaggie.org