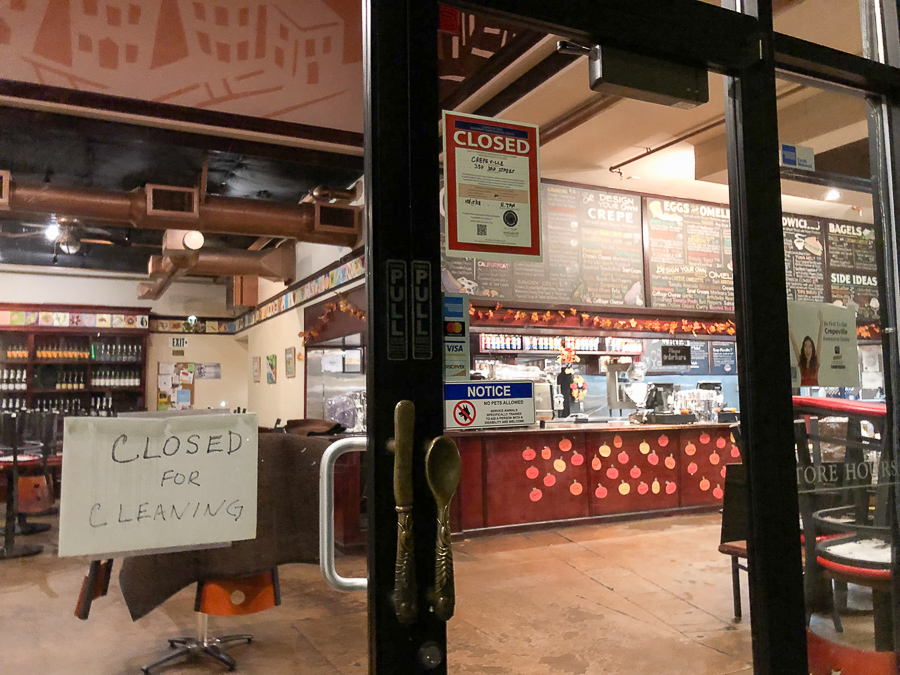 Not an infestation after all, two cockroaches found
What was originally thought to be an insect and rodent infestation at Crepeville ended up being nothing of the sort. The health inspector, who assessed Crepeville on Monday, Oct. 15, found two cockroaches in a non-service area. The health code violation it thus fell under was insect and rodent infestation, although that was hardly the extent of the situation. Customers were given refunds and left to evacuate the restaurant. All food, cooked or uncooked, was thrown away. Derar Zawaydeh, the owner of Crepeville, was taken aback by the whole situation.
"What was blown out to be an infestation was — literally — two cockroaches in a non-service area in the back," Zawaydeh said.
Crepeville is sprayed by pest control services twice a month for safety precautions and is visited by the health inspector every six months. The findings by the health inspector were unfortunate for both the owner and his employees.
"Now here's the problem that we face as restaurants: We come in and they have this red placard — they say our policy is one cockroach, it's okay, and two cockroaches is a closure," Zawaydeh said. "Now they don't apply any — in my opinion — common sense. Because you get deliveries on [a] daily basis, these cockroaches will come in the boxes whether you like it or not, so you're constantly monitoring."
Four hours after closing and deep-cleaning the entire restaurant, Crepeville was reopened to the public.
"People have to understand that if it was really a serious problem, there's no way we could've opened in four hours," Zawaydeh said. "Another thing is that […] these reports and everything like that can have a big effect on a lot of families. When it's online, it's online forever. It's really sad that it was blown out of proportion."
Dante Rivard, a Crepeville employee for four years and a Davis resident, was not working the night of the incident, but believes that the incident should never have been deemed an infestation in the first place.
"So, infestation is a strong word," Rivard said. "They found what they found in a dry storage room and shut us down as policy — it's what they do. So I think that even calling it an infestation is very, very harsh. Definitely beforehand, [we've never] had serious issues — at least that I saw."
Crepeville has served the Davis community and its customers for 18 years, never having any infestation problems or major complaints. The fact that this incident was categorized as a rodent infestation was nothing short of unfortunate. Nonetheless, this seems to be a minor setback for Crepeville and its business, as customers have returned, happy for its reopening.
Written by: Kaelyn Tuermer-Lee — city@theaggie.org