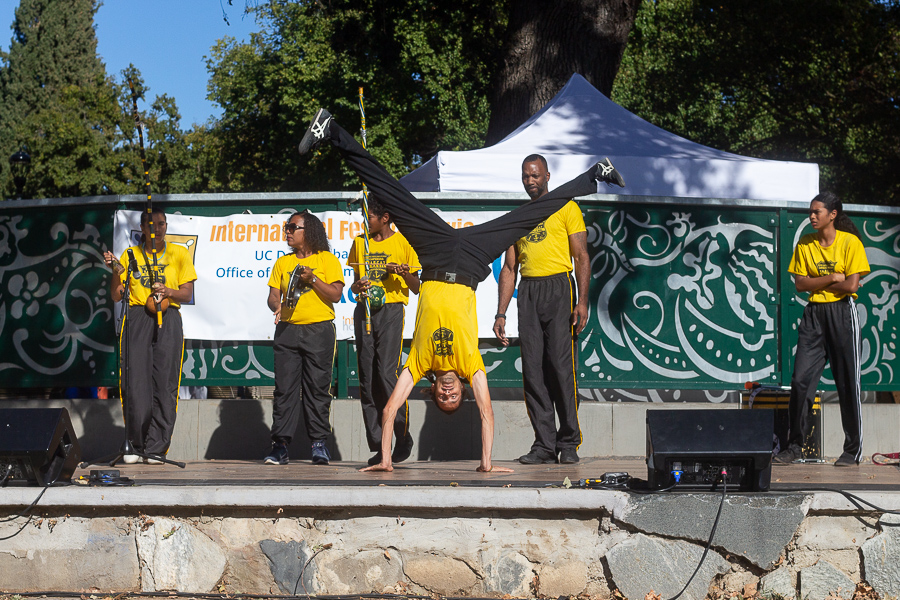 Davis residents come together to rejoice in unity of diversity
Thousands gathered together to commemorate the unity of diversity at the International Festival, located in Central Park, on Oct. 7. This year marked the eighth annual International Festival sponsored by the International House, which included food trucks, culture booths,  dance performances and even live music. Residents look forward to the first Sunday in October every year, making the festival a Davis tradition.
"The best part of the event for me is seeing so many people sharing what they love most about the places they are connected to with so many people of all ages in a beautiful environment full of music, dance, crafts and food," said Rijin Sahakian, the executive director of the International House. "The fact that it is free and open to the public is mark of what a unique, enjoyable community event this is."
With the growing popularity of the festival, this year included new participants like Sudwerk Brewery, the UC Davis Campus Community Book Project, Taller Arte del Nuevo Amanecer and a Woodland-based silkscreen workshop.
There were many notable attractions at the lively event. Performances ranged from Japanese taiko drumming to a Brazilian Capoeira demonstration and so much more. Food trucks lining the grassy field filled the air with the sweetness of churros and the mouth-watering flavors of Greek gyros. People from near and far were able to feel back at home again as varying cultures were vividly exhibited.
"I am fortunate to work with the Davis Phoenix Coalition, the Yolo Interfaith Immigration Network, My Sister's House and the Multiculturalism Rocks! pop-up bookstore," said Anoosh Jorjorian, the program and outreach manager for the International House. "I'm a fan of so many of the local businesses that participate in the festival. I love to see them make new connections. At the I-House Davis booth, I get to see friends and their kids enjoying themselves because of our hard work. This is what we do it for: bringing people together to learn, to share, to have fun and to connect."
Booths like Jorjorian's were excited to be present at the event and used the time to acknowledge the spectacular local businesses in Davis. These booths and countless volunteers helped bring the whole festival together for all to enjoy.
"It was my second time going, and I love seeing the diverse representation of culture in Davis, especially since it's sometimes hard to connect with that when being on campus all the time," said Katherine Mushik, a Davis resident and festival attendee. "It's a refresher to see the community outside of college students, and I think the International Festival really shines light on that concept."
The International Festival brings those from diverse backgrounds together to rejoice in the love they have for their cultures.
Written by: Lauren Tropio — city@theaggie.org