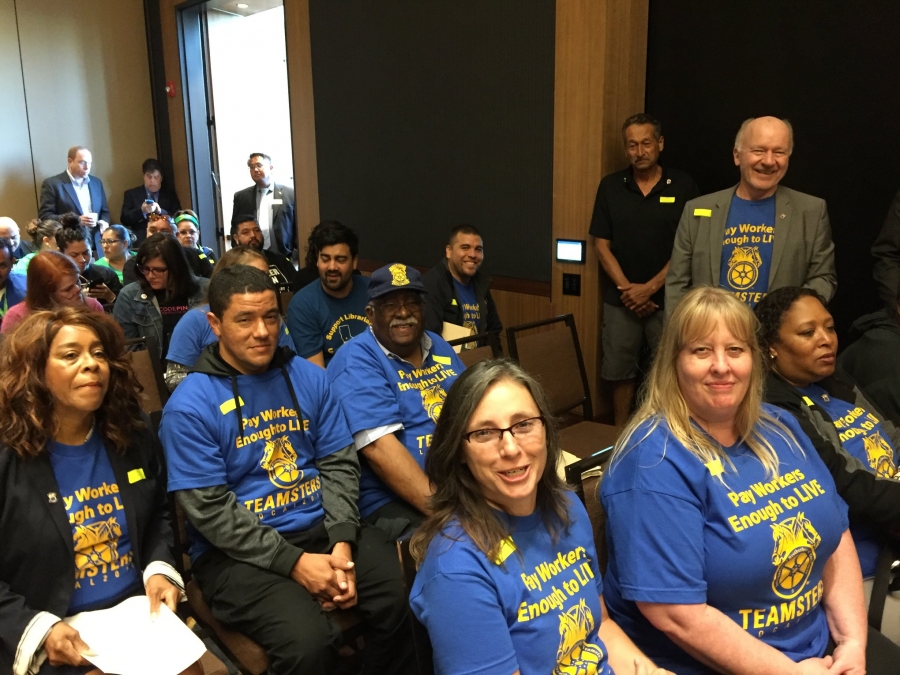 Understaffing reportedly leading to dispatchers working overtime, stress-related health issues
In late September, University of California Dispatchers asked the UC Regents for support in addressing the safety concerns caused by understaffing.
Public safety dispatchers work with campus police departments and take care of all emergency calls for the UC, including safety, fire and rescue calls. They also help assess the nature and priority of calls for assistance, determine and assign appropriate resources and document the resulting response.
According to a press release from Teamsters Local 2010, the union that represents dispatchers at every UC, campuses systemwide are so understaffed that many of the dispatchers go without breaks and lunch and may work 20 days in a row.
"No one should have to work 20 days straight just because they cannot hire enough people," said Christian Castro, a communications coordinator at Teamster Local 2010.
In addition, all dispatchers were expected to pick up overtime everyday, which ended up impacting their personal life and families.
"In the last month, I and my colleagues have worked at least 18 consecutive days to ensure adequate staffing for the safety of our officers and the UCLA community," said Lori Hancock, a UCLA dispatcher. "This is too much to ask of any employee, especially for those who have the well-being of others in their hands."
According to the press release, many of the affected dispatchers had reported health issues including fainting, panic attacks and heart problems associated with workplace stress.
"They keep working because they care about their job and the safety of the students and community," Castro said.
So far, the UC Regents have yet to give a response.
"They should hire more dispatchers so that the ones currently employed are not overexerted," said fourth-year psychology major, Jeanette Vuong. " These individuals are tasked with aiding students in need, which is a stressful job, and I highly doubt we absolutely have no funds to hire more dispatchers."
Written By Clara Zhao — campus@theaggie.org