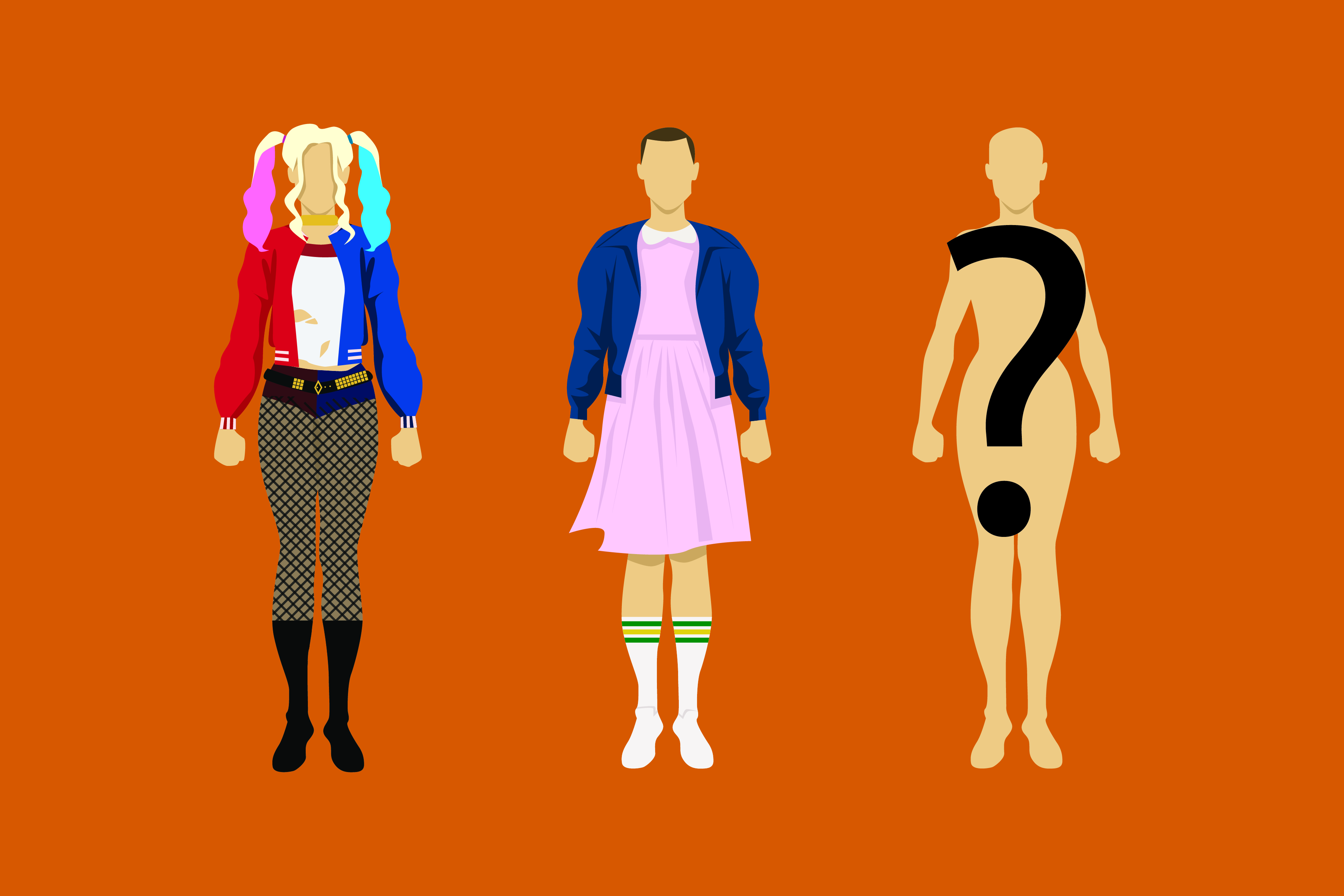 A prediction of this year's most popular Halloween costumes
Halloween ushers in a creative time to get into character and become a frightful figment of our deepest darkest nightmares. For some, pop culture is the source of inspiration and lends a helping hand when picking costumes for evening festivities. There were many cultural benchmarks in 2018 that will likely make their mark this All Hallow's Eve.
According to Google's Frightgeist, an online service that shows the most searched for costumes online, Fortnite is likely to be the most popular costume inspiration this year. Fortnite is an interactive game that swept the world's gaming community and has created an entire culture of enthusiasts. Backpacks, combat boots and a cross between tomb-raider and military gear are all part of the Fortnite look.
The release of "The Incredibles 2" this year is probably the reason why Incredibles-themed costumes are flying off the shelves at Party City. "The Incredibles" is costume that group will likely coordinate this season.
Unicorns are gearing up to be the most popular mythical creature costume because of how prevalent they were this year. They dominated Instagram, TV and inspired an awful frappuccino flavor that left a lot of people wanting their money back after the hype.
Black Panther wins most popular superhero costume for 2018. The first Marvel movie to have a majority African-American cast made history earlier this year. The costume inspired by the film will allow anyone to become the perfect superhero to protect kids trick-or-treating on Halloween night from goblins and ghouls.
The decade in demand is the 90s. Don't be surprised if there is a resurgence of many Britney Spears and Christina Aguilera-inspired looks. Britney in "…Baby One More Time" with her pink pigtails and liberated schoolgirl look or Christina Aguilera in "Dirrty" with her grunge vibes are two looks that anyone can serve.
There will be many dancing queens this Halloween in light of the recent "Mamma Mia" sequel. Lots of flowy, hippie attire are all that's needed to channel the free spirit of a young Meryl Streep in the 80s.
Cardi B is surprisingly not at the top of the list. Recreating the "Invasion of Privacy" album cover wouldn't be difficult to do with a yellow wig, checkered top and cat-eye sunglasses. Cardi B is arguably one of the biggest names that defined music culture in 2018 and channeling her persona for Halloween would make anyone the life of the party.   
Written by: Josh Madrid – arts@theaggie.org