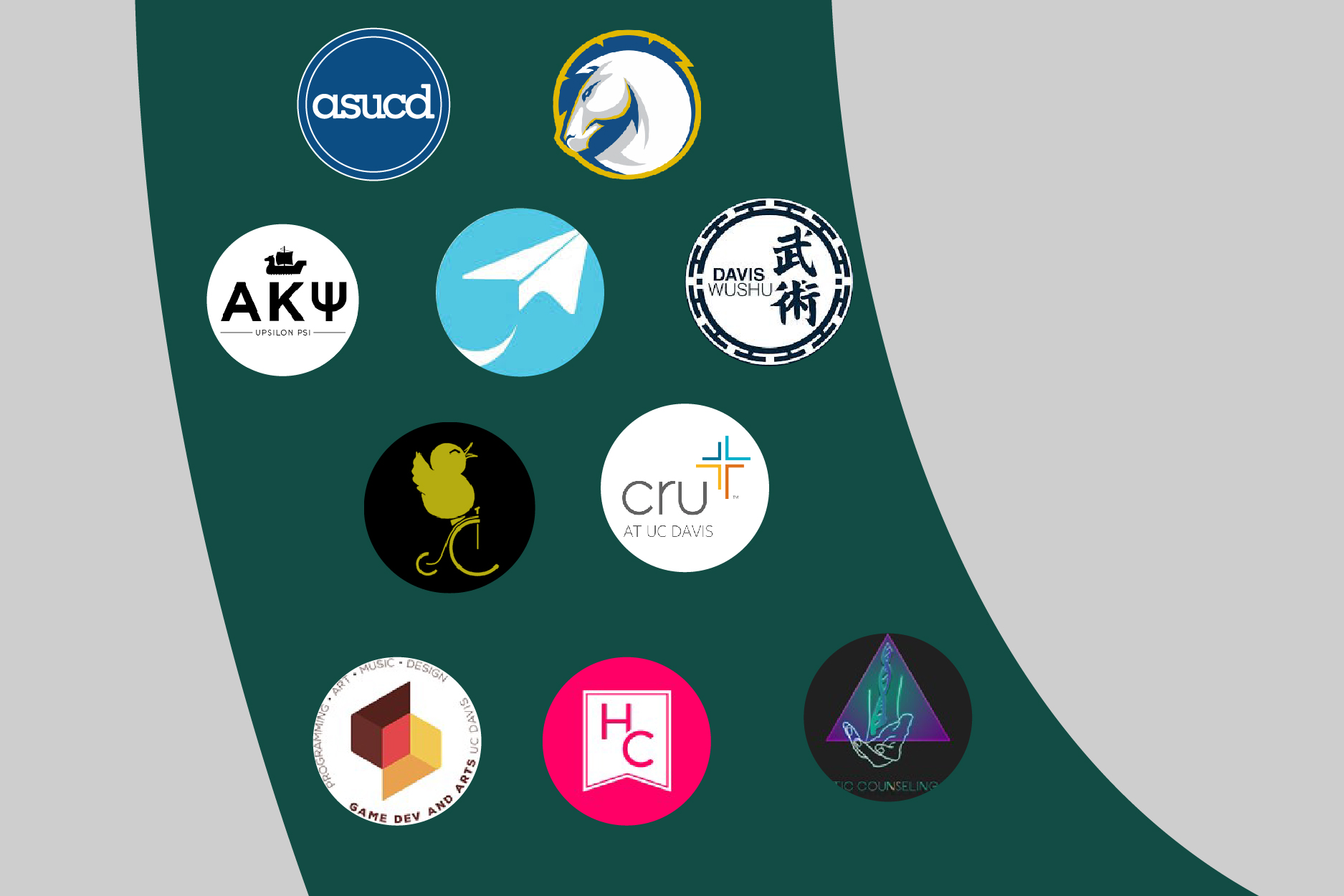 The Involvement Fair continues growth, staff expresses excitement over its success
Every year, the Center for Student Involvement hosts the Involvement Fair on the Quad during Fall Quarter. The involvement fair showcases hundreds of student organizations to help students find a group that fits their interests best. This year, the Involvement Fair took place on Oct. 10 and was bigger than ever before, with more clubs present, higher attendance and a larger space.
Joe Martinez, the student expressions and campus activities coordinator at the Center for Student Involvement explained how the Involvement Fair was able to double in size over the course of a year.
"This year, we got more funding so that we could expand the Involvement Fair," Martinez said. "One of the big things we wanted to do was to make it bigger, so we had to use both sides of the quad. We then had to let groups know that we had more signups – a big part of it was letting the signups go for as long as they could to make sure that more departments and student groups could sign up. We had never had departments included in the past so we really had to send a lot of information to get them. We ended up having around 290 groups signed up."
With so many groups in the space, Martinez noted the difficulty of organizing the giant space between the two quads.
"The biggest challenge was looking at it as categories," Martinez said. "So if groups signed up as a particular category, we had to let students who were coming know where the category is for the club that they're looking for."
Hosting the Involvement Fair required a lot of time and planning, in order to contact student organizations, set up for the fair itself and bring students out to meet the different organizations on campus.
"A lot of the execution of it was a team effort, so we had to put in a lot more time earlier in the summer to tell groups to sign up and let them know that there were things they could do to advertise that they would be there," Martinez said. "On the flip side, when we got closer to the event we had to focus on getting people there. The estimated attendance was between 5,000 and 6,000 students came out. Last year, there was probably about 3,000 people in attendance."
Martinez noted the ample changes made between last year's Involvement Fair and this year's, attributing the success of this Involvement Fair to many of these changes.
"The biggest thing is to have as many groups as possible available out there so that students interested in getting involved can see all the different choices that they have," Martinez said. "The great thing this year was having departments there show that students can get involved not just in student organizations but that they could also do department programs and things like that. By getting involved in something that the departments are doing, like getting involved with things that the Recreation Center offers, like intramurals, that's involvement too."
Overall, Martinez expressed satisfaction with this year's Involvement Fair, due to the success of the event and the large turnout. However, he noted that he hopes to see the Involvement Fair become even more successful in coming years.
"Initial feedback from the student groups that were there were excited that it was larger," Martinez said. "Next year, the biggest thing is to see how we can encourage students that are attending to visit more of both sides of it, and how we can better communicate that ahead of time. We also want to better advertise the groups that are there next year in case students are looking for a specific group."
Kathleen Hinkson, the activities coordinator at the Center for Student Involvement, explained that sponsors help the Involvement Fair run smoothly every year, and are another big factor in enticing students to come out and participate. Pepsi is a major sponsor of events like the Involvement Fair, hosting giveaways and free tastings during these events.
"Every year, Pepsi gives us supplies and giveaways to give to our students," Hinkson said. "They were really happy with what they saw at the Involvement Fair. One thing that they do that's awesome is that they give student organizations sodas and waters for their events. That's one of the ways that Pepsi really gets their name out there to the different organizations on campus. They also helped us give away two Pepsi bikes with the Open House and the Involvement Fair. They were really excited to see the students' reactions and to see the students getting excited over the things that they brought."
On the Involvement Fair, Hinkson expressed her goals for the future and how the Center for Student Involvement could better present potential resources to students at these events.
"We really want to make it as seamless as possible in regards to communicating with students the resources we're providing at the fair," Hinkson said. "We want to give students the opportunity to showcase their talents and really draw people to their table. We can't really grow in size at this point because we're already taking up both quads, but I hope we can bring back the stage."
Written by: Alyssa Hada — features@theaggie.org