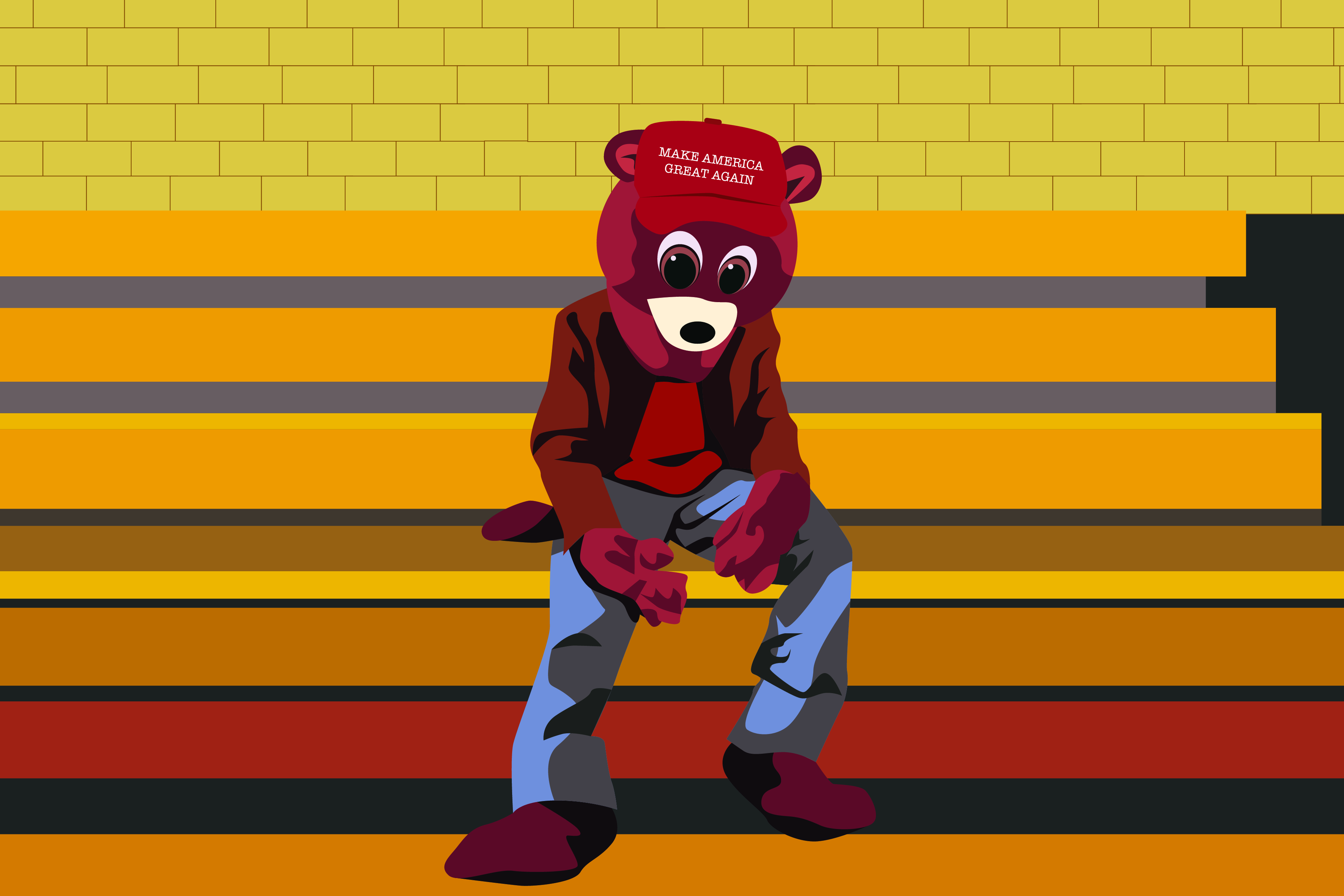 Kanye West, a man who never runs short of surprises
Kanye West first revealed his genre redefining musical style and bombastic personality to the public eye in 2004 with the release of "The College Dropout." The album was a mainstream success and 3,358,000 albums were sold. West continued to gain traction and define his sound with consecutively successful and inventive albums; "Late Registration," "Graduation" and "808s & Heartbreak" helped define what 2000s hip-hop was and solidified West as a hip-hop superstar. He continued to maintain relevance within the music industry by consistently releasing albums, appearing on records and producing. West's musical identity, success and loud style have undoubtedly correlated with elements of his personality.
A striking moment portraying Kanye West's unique perspective was during NBC Universal's "A Concert for Hurricane Relief," for Hurricane Katrina, when he ad-libbed accusations of racism regarding how black victims of the natural disaster were being portrayed by the media and treated unfairly. It was during this event that West infamously said "George Bush doesn't care about black people."
One of the most unforgettable moments in Kanye West history was during the 2009 MTV VMAs when he decided it was in his best interest to steal the microphone from Taylor Swift while she was accepting her award over Beyoncé for Best Female Video.
"Yo Taylor, I'm really happy for you, Imma let you finish, but Beyoncé had one of the best videos of all time! One of the best videos of all time!" West said as Swift stood shocked and Beyoncé appeared utterly confused.
Kanye West's acts of outrageousness have built a culminating and telling tale that has seemingly begun to climax with his unshakeable support of President Trump. He originally met with Donald Trump in 2016 and recently visited his presidential acquaintance in the White House for a meeting in the Oval Office. After delivering a pro-Trump speech while sporting a "Make America Great Again" hat on his most recent appearance of Saturday Night Live (which was ultimately edited out), he then tweeted out a picture of himself wearing his MAGA hat claiming "this represents good and America becoming whole again […]."
He recently announced a new album named "Yandhi" that was scheduled to release on Sept. 29 and although he has typically delivered to the fullest with his music, the album was nowhere to be found. He later admitted that he had not finished the album and rescheduled the release for Nov. 23. It appears that West is attempting to once again redefine himself through his musical personality with the specific self reference and allusion to Gandhi in the naming of this new album. West has had no problem in establishing himself in multiple fields, and he is continuing this trend.
Kanye West has continuously proven his talent through his various passions and through his artistry. However, the world of Kanye West is also full of surprises and seems to be aboard a one track train of incredulity with no stops in sight.
Written by: Ethan Pearson – arts@theaggie.org