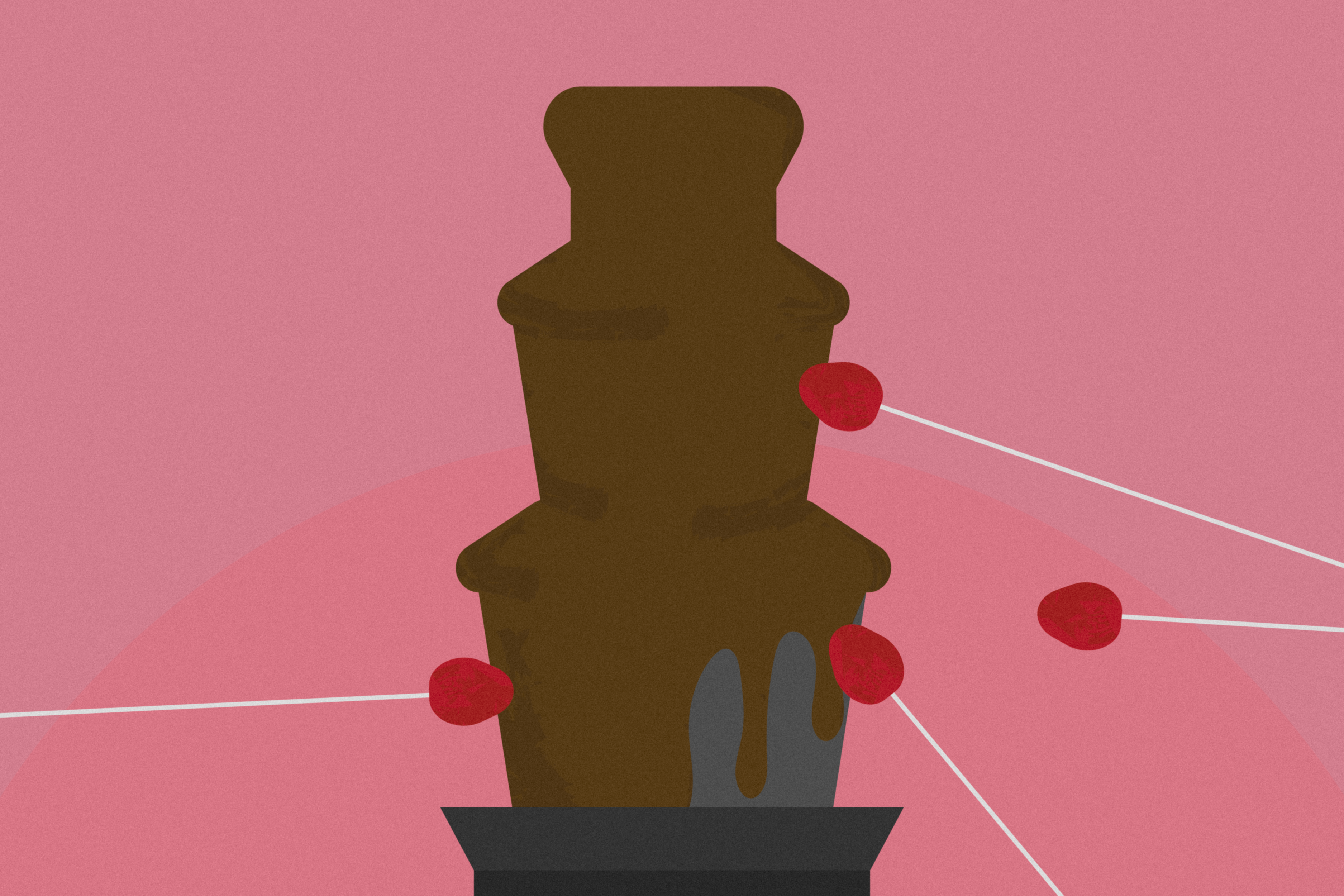 Davis Odd Fellows' third annual Davis Chocolate Festival to help send children to summer camp
Chocolate lovers are in for a treat, as the Davis Odd Fellows is holding its third annual Davis Chocolate Festival as a fundraiser to cover summer camp costs for underprivileged kids. The festival will take place on Sunday, Nov. 4 from 3 to 6 p.m. in the Odd Fellows Hall in downtown Davis.
The Davis Odd Fellows Lodge is a fraternal order that "emphasizes active community support as well as social activities for members, in addition to the historical traditions," according to their website.
Kurt Roggli, the co-chair of the Davis Chocolate Festival, has been an Odd Fellows member for about eight years. He helps organize the Davis Chocolate Festival with Dave Rosenberg, who was the former grand master of the Davis Odd Fellows.
"Chocolate is something that everybody likes — we thought this would be a great idea to indulge on our delights with chocolate and get people to come," Roggli said. "Most of these Odd Fellows events try to raise money for a good cause, and one of the causes that Odd Fellows is involved in is sending needy kids in town to camp to give them something to do."
Julie Roggli, the co-chair of the Davis Chocolate Festival, is helping her husband coordinate this year's festival. She elaborated on the types of vendors and demonstrations that will be present at the festival.
"It's all things chocolate — we've got seven vendors coming who will all have samples of chocolates from their stores, and they'll also be selling chocolate," Julie Roggli said. "We got a chocolate fountain, which will have cake and fruit, which people can dip with. We will also have a caterer that will be there and will have chocolate-filled sweet and savory crepes. We have a bar with chocolate infused drinks. There's also music by According to Bazooka, a local group. […] we have a cupcake-decorating demonstration, and we have a chocolate-dipping demonstration. It's two floors of everything you can think of with chocolate."
The entry fee is $7, and vendors will give out free samples. Although people have to buy from the vendors if they want to take chocolate home from the festival, Kurt Roggli mentioned that people will still be able to get their fill of chocolate from the samples provided.
"We will also have crepes available for sale," Kurt Roggli said. "The chocolate popcorn will be given away. The chocolate fountain will be free. If people come, they'll probably get their fill of free chocolate, but if they want to take stuff home, then they'll have the opportunity to buy some. The money that we're collecting as the entry fee is what helps us send kids to camp."
Julie Roggli explained that their goal for this festival is primarily to raise money to send kids to summer camp.
"The proceeds to this will go to the Davis Odd Fellows encampment, which helps with underprivileged kids for summer camp," Julie Roggli said. "This is the third year we've done this."
Kurt Roggli mentioned that he looks forward to the cookie bake off the most, as this will be a new demonstration.
"In the past, we had music. This year, we will have music with a good band, but the thing I am looking forward to the most is the bake-off," Kurt Roggli said. "Maybe 25 people in town will put in their chocolate cookies that they make and we have judges like the Chancellor of UC Davis. They will be making final judgements about which cookies will be the best."
The judges for the bake off include UC Davis Chancellor Gary May, food columnist Shelley Dunning and former Assemblywoman Helen Thomson.
In addition to the bake-off, Jennifer Schmidt, the owner of Davis Creamery, will give out ice cream and chocolate samples.
"We plan on serving different kinds of custom made chocolate ice cream," Schmidt said. "We will be doing our regular chocolate, and we do a Mexican chocolate."
Kurt Roggli believes the event will be successful.
"I think if people come, they'll have a really good time," Kurt Roggli said. "There are demonstrations, music, free food — what more can you want?"
Written by: Stella Tran — city@theaggie.org