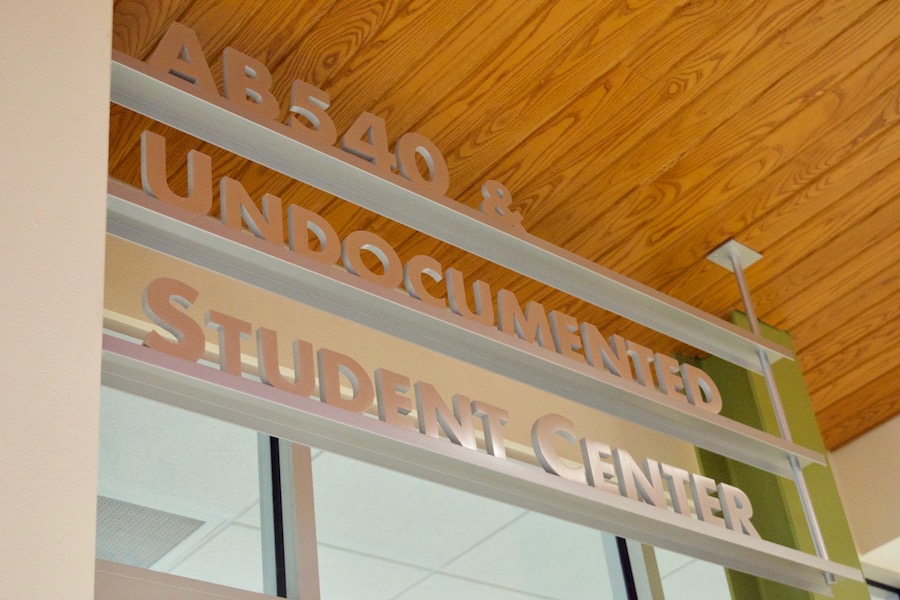 Emily Prieto-Tseregounis named director after 11 faculty members demand vacancy be filled
On Oct. 26, after six weeks without a full-time director, UC Davis News announced that the AB540 and Undocumented Student Center's interim director, Emily Prieto-Tseregounis, will permanently fill the position.
The center's previous director, Andrea Gaytan, resigned on Sept. 14 and now serves as a dean at Sacramento City College, Davis Center. Prieto-Tseregounis, then the assistant vice chancellor of student affairs, was appointed as interim director upon Gaytan's departure.
Prieto-Tseregounis is the daughter-in-law of controversial former UC Davis Chancellor Linda P.B. Katehi.
The announcement followed demands from staff in the Chicana/o Studies Department and an ASUCD Senate Resolution authored by the ASUCD DREAM Committee that the UC Davis administration respond to the vacancy.
Eleven faculty members, including nine professors from the Chicana/o Studies department, signed and delivered an open letter to Chancellor Gary May on Oct. 10 demanding a full-time director be hired for the AB540 and Undocumented Student Center.
"We the Chicana/o Studies faculty and staff would like to see the position for the Director of the AB540 and Undocumented Center posted within a week," the letter said. "In addition we would like to see the implementation of an interim plan that includes a dedicated full time staff member at the center for the duration of the recruitment."
Senate Resolution #3 calls "for support from the Association and ASUCD President, Michael Gofman, to demand that UC Davis Administration immediately begin the active, open and nationwide listing for the position and hiring process of a full time permanent Director for the AB540 and Undocumented Student Center."
Additionally, the resolution addressed a lack of transparency involved in the hiring process of a director and staff members. A minimum of two undocumented students and two alumni of Scholars Promoting Education and Awareness (SPEAK) — a subgroup within the center — were requested as representatives within the search and hiring process.
Criticism regarding how staff workloads were balanced during Prieto-Tseregounis' time as interim director also arose.
"It is not the responsibility of student staff and volunteers to take on the workload of full-­time university employees without proper compensation," the resolution said.
SPEAK organized a Facebook event on Oct. 29 to pack Vice Chancellor for Student Affairs Emily Galindo's office. The event initially served as a demonstration to demand the vacancy be filled, but once news reached the group that Prieto-Tseregounis had been permanently appointed, a post on the event page criticized Galindo for making the decision without student input.
The center was established in 2014 as the first-of-its-kind on a college campus in the nation. It provides legal, financial and academic services to students and their families, if applicable.
Before Prieto-Tseregounis' appointment as permanent director, she still held her position as an associate vice chancellor, essentially having two jobs within the university.
"In our view, she cannot have two full-time jobs and do them well," Natalia Deeb-Sossa, an associate professor of Chicana/o Studies and one of the letter's signers, said in reference to the interim posting. "Given that both positions are critical, that is not okay."
On Oct. 16, UC Davis News released an article announcing that the AB540 and Undocumented Student Center would receive permanent funding from Student Affairs. The announcement stated that permanent funding would allow the center to hire additional staff members.
"We knew about it already in the summer so that they announced it last week is just a way to distract us because we already knew they had permanent funding even before Andrea Gaytan had resigned," Deeb-Sossa said. "I really think we need a national search for a really good candidate and that's why we wrote that letter which we don't think is demanding much."
When asked if the funding from Students Affairs would assist in the hiring of staff at the center, Prieto-Tseregounis replied in the affirmative, stating she hoped it would.
Student staffer at the center, Alondra Franco, a fifth-year neurobiology, physiology and behavior and Chicana/o studies double major, stressed the importance of having a well-staffed space for undocumented students on campus.
"Having a safe space to go to is very impactful," Franco said. "You don't know what kind of day someone has until you talk to them, and that's why it's important staff members be here."
According to Prieto-Tseregounis, there are approximately 700 undocumented students at UC Davis. The largest demographic of those students is from the Asian/Pacific Islander community, with the second largest being the Latino/a community. The AB540 and Undocumented Student center has provided this community of students with grants up to $500, waivers for DACA applications and mentorship programs.
Prieto-Tseregounis was involved with the center's conception in 2014 and oversaw Gaytan's work during her time as director.
Prieto-Tseregounis plans to commence hiring for a new mentorship and development coordinating position under the title of assistant director in the upcoming days. She hopes that further hiring will commence in that amount of time, as well.
"The director position is a very collaborative role in terms of working with the community advocates, working with the volunteers," Prieto-Tseregounis said. "I feel like it's really important for the director to provide resources for the students that work here to ensure that there is resources for the community."
When reached out to for comment, Galindo referred The Aggie to Prieto-Tseregounis.
Written by: Elizabeth Mercado — campus@theaggie.org