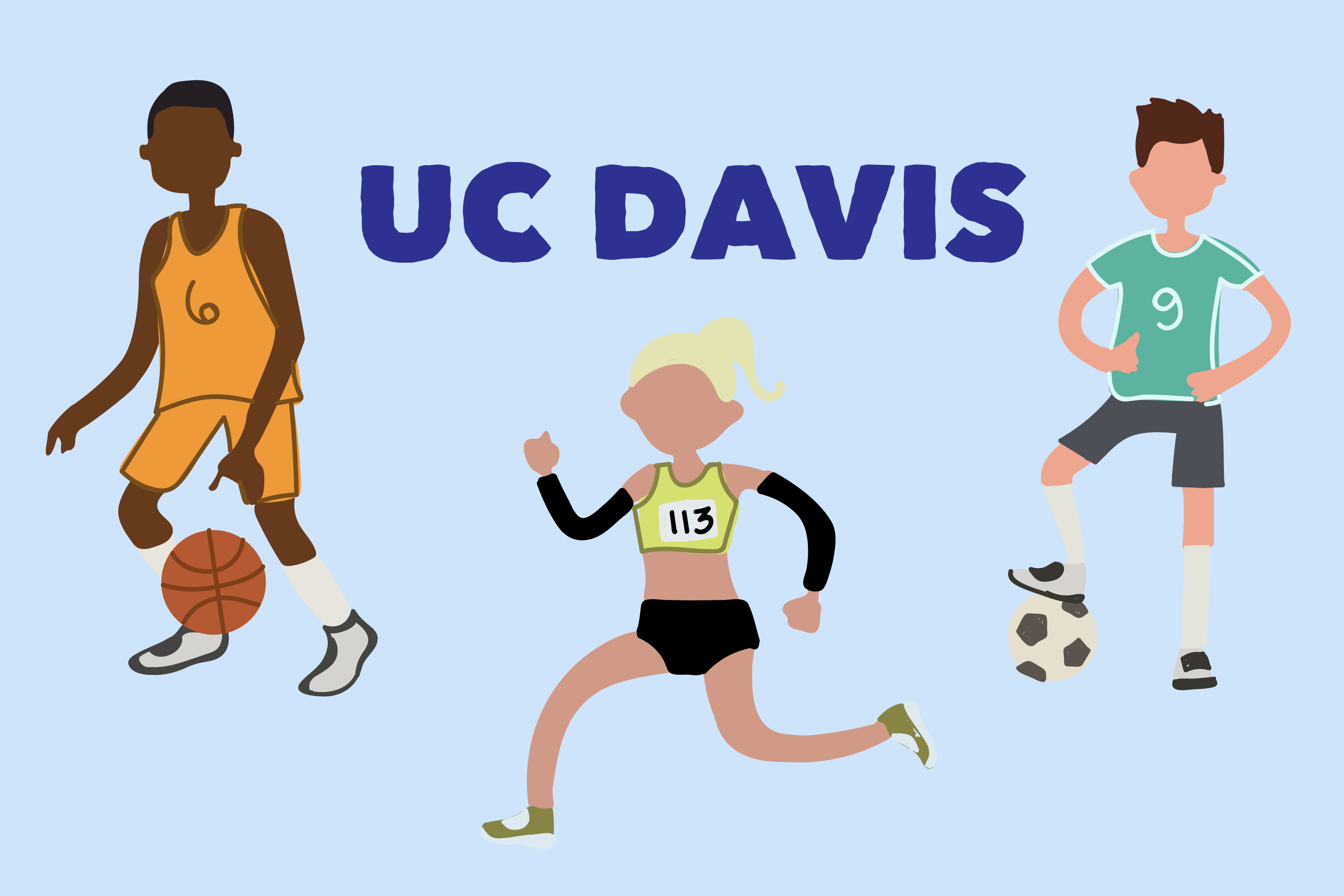 A look into collegiate level recruiting processes, its importance to team development
While playing for a collegiate sports program may seem like a relatively simple task to accomplish, there is a lot more to joining a collegiate team than meets the eye. Even though a player is able to show up at a collegiate level try out and join a team as a "walk-on" player, recruiting is what drives the formation of collegiate level teams, specifically at the Division I level.
"I refer to recruiting as the lifetime of any program because that's how you get the talent," said Nicole Miller, assistant coach and recruiting coordinator for the UC Davis women's volleyball team. "There are kids that are interested in your institution and sometimes those kids can help your program and sometimes they can't. In order for [the team] to be competitive and to achieve the goals that you want, you have to recruit those type of athletes."
Being the lifeline of the program, there is no specified time for recruiting players. A year-round surge of emails and discussions about bringing on new players is what makes recruiting an especially busy aspect of college sports.
"For one position, we can talk to maybe 12 to 15 players, and maybe have half of those come and visit," Miller said. "But if it's for one class, we can be emailing around 100 kids and maybe only some are interested, and then we have to get it down to the ones that we like. It is a lot trying to get them interested and then the communication piece as well."
Because of the fact that one specific player out of high school can have multiple colleges or universities looking to recruit them, the recruiting process is a multi-step one. This helps coaching staff ensure that the players being brought on are right for the team.
"The steps would be communicating with their coaches to get an idea of what [the athlete's] character is," said Dan Conners, the UC Davis women's volleyball head coach. "You have to communicate with them to gauge their interest in Davis and how they fit within the program, as well as watch them multiple times to make sure that what we evaluated we continue to see as helpful for our program moving forward. They [the steps in the process] are all equally important and each one plays a role."
For Child and Meisel Families Director of Men's Water Polo Daniel Leyson, getting to meet with a player in person is one of the biggest factors in recruiting them.
"The official visit is a huge part of it," Leyson said. "Face-to-face contact is a huge part of it. I really like doing the home visits and sitting with the athlete and their parents and talking about our program. I think it is a great environment to see how they interact with their parents, or if the parents are doing all the talking is important to see if the guy is right for us."
Recruiting athletes, however, doesn't come without examining the prospective recruits academically. For Miller, current academic status can be a big factor in deciding to bring someone on.
"When I first talk to [a potential recruit]," Miller said. "If I talk to a junior, and they are interested in Davis, I will ask them about their academics, what they want to study and their SAT, because that matters for us since [the university is] highly academic."
Not every athlete is being actively recruited by a slew of other programs. The players who are under the radar, but still have enormous potential, draw some coaches to diversify their recruiting style.
"Our job at Davis is to really try to find those people that are under the radar because the big, top level guys still are not yet coming to Davis, and that is just how it's been," Leyson said. "We are trying to break into that, and it's hard because those are big schools that have different things to offer. We try to find those guys that are maybe overlooked because schools are looking at other players. It is a lot of research."
Even though recruiting can be an incredibly stressful process of constant contact with multiple people, and wondering if players are going to produce once they get to the university, it is this process that coaches tend to enjoy.
"The only stress it might cause for me is the amount of time that it takes, and just balancing that with my work schedule and life," Conners said. "Outside of that, I enjoy the recruiting process. I like evaluating players and communicating with them. I like talking to them and about their background and how they see the world and those sorts of things."
Written by: Ryan Bugsch — sports@theaggie.org