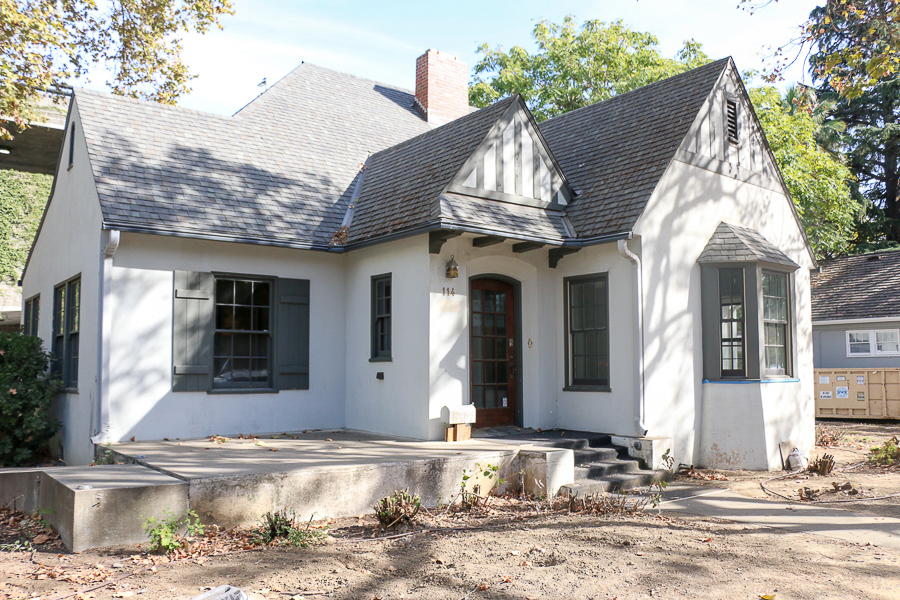 Cat cafe soon to arrive in Davis
The city of Davis has a lot to offer its residents, including restaurants, bars, coffeehouses, shops, paintball and a weekly farmers market — missing from this list is a cat cafe. A cat cafe is a place where people can enjoy the company of cats while indulging in a sweet treat and a cup of coffee. The first cat cafe called "Cat Flower Garden" opened in Taipei, Taiwan in 1998, and this unique concept has since spread throughout the world. Davis will soon be home to a cat cafe of its own called The Pawrlor, which will be located at 114 E St.
"It's a great place to come and study, relax, unwind [and] decompress," said Chiantel Sexauer, founder and owner of The Pawrlor. "Plus, I know that a lot of students can't have animals where they live because they're renting and so it's a great place to connect with animals, especially if they have some at home that they miss."
Owning pets seems to be quite uncommon for UC Davis students, and Jiawen Zhang, a second-year undeclared social sciences major, supports this idea of having a cat cafe as an alternative to owning pets.
"[I would be interested] because I really want to have a cat, but [I can't] because I'm living with a roommate and my roommate doesn't like cats," Zhang said.
Sexauer first got the idea of opening a cat cafe when she saw the idea sprouting in Asia on Facebook and decided to work on opening one in Davis. She is partnering with Journey Coffee Co., which originated in Vacaville and offers organic, fair-trade in-house roasted coffee accompanied by freshly baked goods, teas, smoothies and more.
"We're offering a different type of coffee," Sexauer said. "I know that there's a lot of coffee shops in Davis, so we're bringing something different. It's local, it's organic, it's fair trade, so it's a different taste, [and] it's another option."
Sexauer also intends on pursuing a beer and wine license to offer even more variety to The Pawrlor's menu.
Savanah Fernandez, a first-year student, supports the idea of a cat cafe coming to Davis.
"I love animals and I think that it would be important to have a cat cafe or something similar to it for students who are usually stressed out [so they can] relieve their stress and kind of relax and be around furry little friends," Fernandez said.
The creation of The Pawrlor has not been an entirely smooth process. Although Sexuaer obtained a loan to cover expenses, it has not been enough to cover all that is needed. She is currently running a Kickstarter campaign to cover the remaining expenses required to open the shop, some of which include renovation, building permits, licenses, equipment, supplies and landscaping. The Kickstarter campaign ends on Nov. 4 and The Pawrlor will be hosting multiple fundraisers in the future. On Nov. 10, there will be a "Paint Night at the Pawrlor" where attendees can paint alongside feline friends. More information regarding the Kickstarter campaign and future fundraisers can be found on The Pawrlor's website and Facebook page.
Sexauer is working with both the Yolo County Animal Services Shelter and Front Street Shelter to ensure all of the cats at The Pawrlor are fosters and available for adoption. Although originally slated to open in November, this cafe will tentatively open its doors to the public early next year.
Written by: Ethan Pearson — arts@theaggie.org