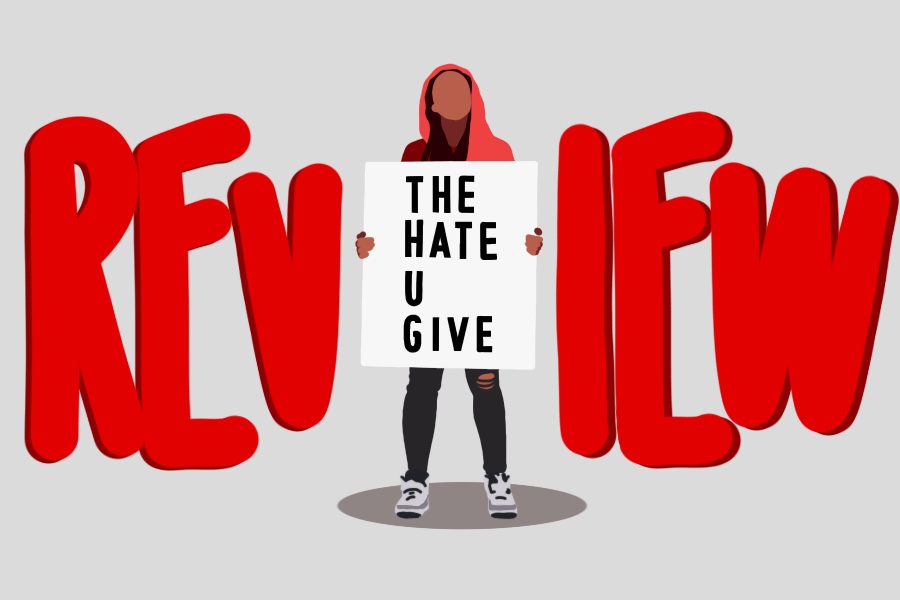 Amandla Stenberg movie focuses on self-love, racial politics
Amandla Stenberg, the actress from "The Hunger Games" and "Everything, Everything," is back in theaters to teach about the hardships that marginalized communities face in their day-to-day lives. "The Hate U Give," based on the novel by Angie Thomas, starts off with a family of five having the talk, but not the one with the birds and the bees. This talk was about what to do when a cop pulls you over, a conversation that many black households have to have in an increasingly polarized world. The movie started off strong and ended with a shocking twist.
"The Hate U Give" follows Starr Carter, played by Amandla Stenberg, who is caught between two worlds. But when Starr witnesses the unfortunate reality that far too many black families have had to face in this society, a ripple in her world is created. Starr is in the car with her childhood best friend Khalil, played by Algee Smith, when a white cop shoots him. This moment sparks a debate within Starr on whether or not she is strong enough to fight and speak up for her best friend, who can no longer speak up for himself.
Khalil's death makes Starr doubt her day-to-day routine of code switching. Due to the drastic contrast between her two communities, Starr often employs code switching to fit in. Depending on who she's with, Starr dresses differently, acts differently and uses different language. During one of Stenberg's interviews, she addressed the reality of code switching in black communities.
"[Black kids] have to be so careful about the way they act and present themselves from such an early age because they understand that they are not afforded a childhood in the way their white counterparts are," Stenberg told Trevor Noah during an interview on "The Daily Show."
During the movie, Starr's narrative represents the all-too-real struggle of stereotyping and double standards faced by marginalized communities. Slang that makes white people look cooler has the opposite effect on her and she is instead labeled "ghetto." She is also careful to avoid any type of retaliation in fear of being labeled the angry black woman. Starr uses code switching in order to avoid the stereotype that is ultimately placed on her, just as it is placed on so many African Americans every day.
The movie sheds light on many different problems that the black community faces, problems which are relevant and need to be talked about. The most prevalent issues depicted were police brutality and the unjust legal system which disproportionately criminalizes African Americans and other marginalized communities. The movie expands on the definition of racism and explains that racism is ingrained so deeply into society that it is commonplace.
"The Hate U Give" repeatedly references Tupac's song "THUG LIFE," which stands for  "the hate you give little infants f*** everybody." This reference consistently ties into the movie's theme. Starr comes to the conclusion that it isn't the hate you give infants, but the love you show that is much more powerful.
Much like Starr, Amandla Stenberg is a profound activist that is currently using her platform on social media to encourage others to educate themselves on certain topics, such as racism and homophobia, that are currently affecting the country. Her acting allowed the audience to connect with these issues on a more emotional level.
When the original cast was announced, there was concern over whether or not Stenberg should play Starr due to the fact that she is a light-skinned black woman and the book cover showed a dark skinned black woman. Stenberg took a step back and evaluated whether or not the role was hers to play. The author of the novel, Angie Thomas, spoke on a panel at the 2018 Essence film festival and stated that Amandla was the person she pictured Starr to be, settling the issue.
"The Hate U Give" is a refreshing movie. It discusses heavy topics and provides a new perspective on systemic racism within our society. "The Hate U Give" is currently playing at Regal Davis Holiday 6.
Written by: Itzelth Gamboa — arts@theaggie.org