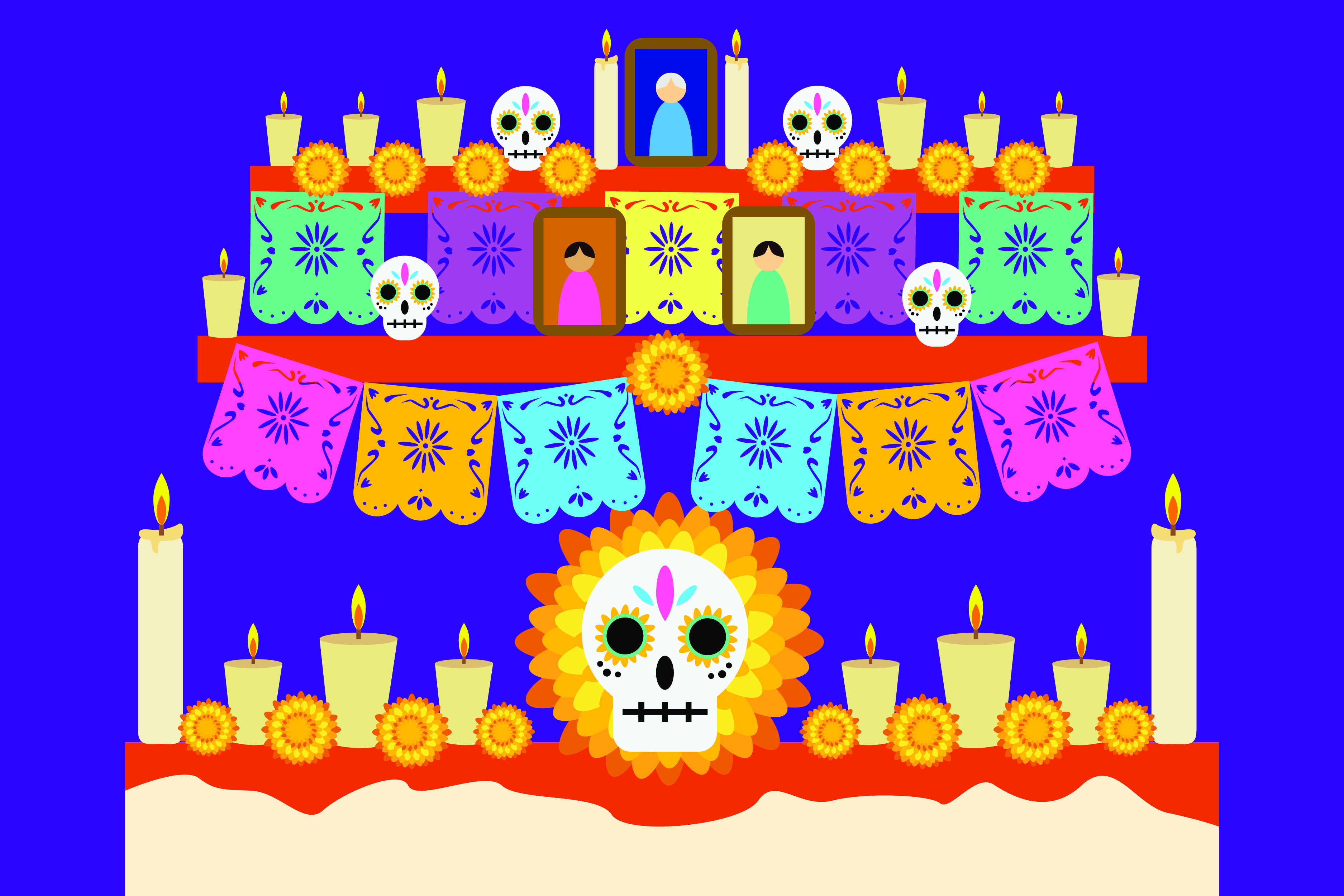 Davis Cemetery District hosts vibrant cultural event featuring traditional performances, rituals
The Dia de los Muertos ceremony was hosted by the Davis Cemetery District on Oct. 28 to connect community members of all backgrounds and experiences. The annual celebration included various decorations and performances true to its Mesoamerican roots.
"What people can expect when they go is a display, which is referred to as an altar — really colorful — with photos of different community members that people want to remember and honor," said Melissa Moreno, the co-coordinator of the event.
While the holiday is typically observed by people of Mexican heritage, the event encouraged individuals of all descents to honor their ancestors on a collective altar. The goal of the event was to promote a sense of belonging in Davis' multicultural community.
"[It's] a tradition that invites everybody of different traditions and cultures to acknowledge their own ancestors and reflect and honor their own loved ones," Moreno said. "So it is an opportunity for everybody across ethnic and culture groups that live in Davis."
Performances featured indigenous dances by Mexica Aztec dancers, Mariachi music, poetry and various other artists, according to Moreno. Ross Hernandez, a second-year graduate student in comparative literature and the co-director of UC Davis' Mariachi Cielito Lindo, spoke about his ensemble taking part in the celebration.
"I'm looking forward to being able to share some songs with everyone and I hope people join in singing," Hernandez said. "Everybody has a different way of celebrating it. I'm happy that [the event] is open to everybody because everybody comes from a different background and there's no one unified Mexican-American experience."
The holiday originated to celebrate, rather than mourn, passed loved ones. The lively rituals include placing treats and drinks on the altar, as it is believed that for one night, the dead will return to earth.
"My childhood has been embedded that it's a time to celebrate our past and people we have lost," said Leilani Suarez Vega, a first-year biological sciences major. "So it's a time to remember them and celebrate their life and have fun with it. I'm hoping to see a lot of things that I have seen when I celebrated [Day of the Dead]."
In past years, Day of the Dead has become increasingly present in mainstream media, sharing the tradition and popularizing the sugar skulls, vibrant attire and traditional cuisine of the holiday. Films such as "The Book of Life" and "Coco" capture and celebrate Latino culture through depictions of traditional rituals true to Day of the Dead. Moreno, a resident of the Sacramento Valley for many years, observed an increase in the number of Day of the Dead ceremonies occuring in Davis, Dixon and Woodland.
"This is the year that I have seen the most Day of the Dead events taking place in our valley," Moreno said. "The celebrations have already started and they will be going until like mid- or past mid-November. It seems to me that it definitely will continue to raise awareness about the importance of community and family."
The event allows people to pay respect to loved ones and, ultimately, fosters community in a time of tension between different cultures.
"Given the national climate of cultural assaults, cultural events like the Day of the Dead are opportunities for others to strengthen communities and really create forms of unity and solidarity […] and expressions of diversity," Moreno said.
Written by: Renee Hoh – city@theaggie.org