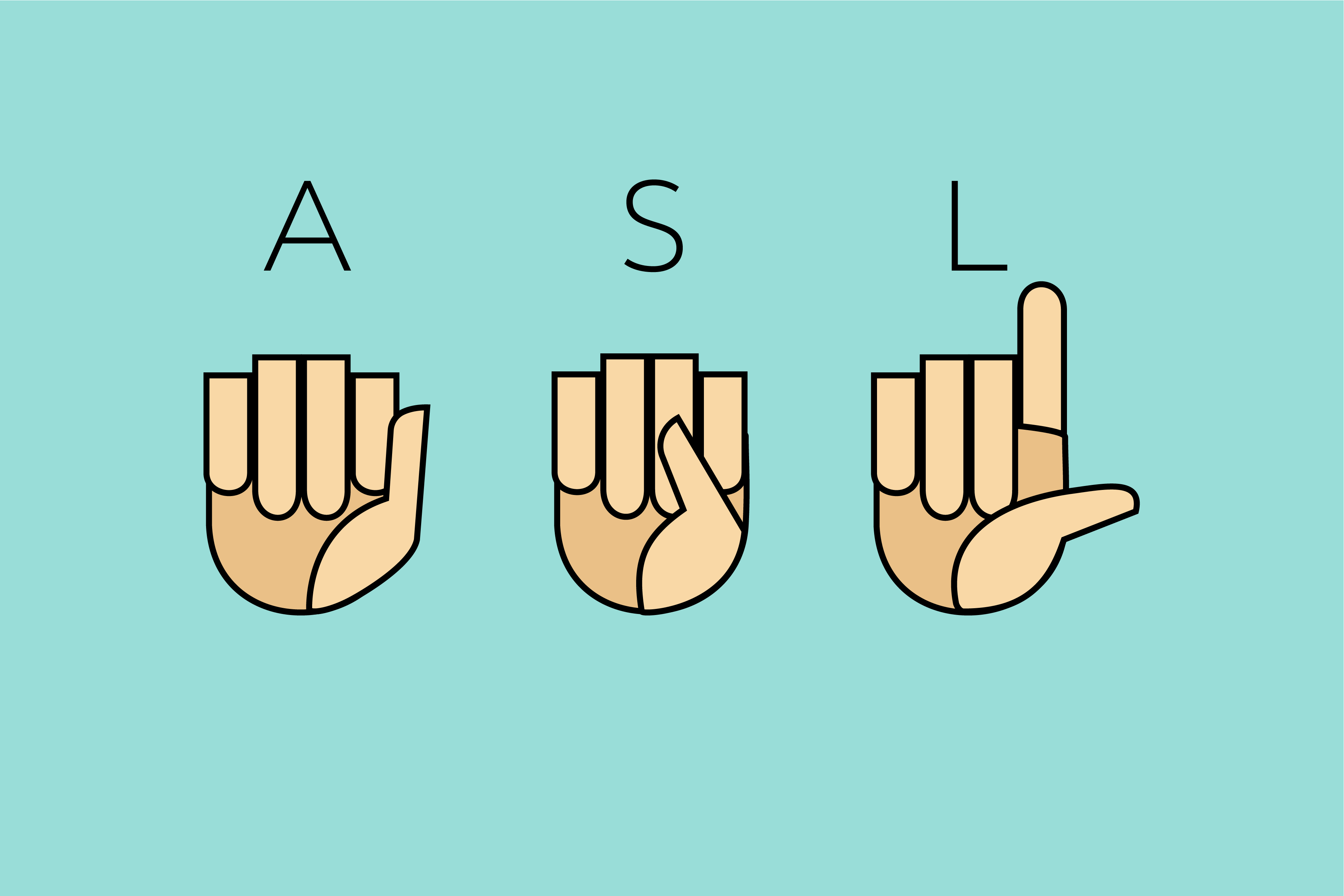 Students and faculty members fight to bring ASL course to campus
The UC Davis Department of Linguistics will offer an American Sign Language (ASL) course for the first time ever this winter. Set to appear on the Winter Quarter 2019 registration calendar, the course will go under the title LIN 105. The course was approved as a result of a collective efforts by students, faculty and thousands of members within and outside of the Davis community.
This summer an online petition circulated on social media asking for local support in convincing the UC Davis administration of offering ASL courses on campus. The petition, spearheaded by Hailey Gleason and Brooke Pritchard of the ASUCD Academic Affairs Commission (AAC), gained momentum quickly. Within a week, the petition received thousands of signatures and garnered support from a wide array of communities.
"[The project] was first brought to my attention by one the of [ASUCD] senators Rahi [Suryawanshi]," said Hailey Gleason, a second-year environmental science and management major. "Before she graduated, she had brought the idea to our commission and wanted to see if anybody would be willing to work on it. I told her I'd love to work on it. Then [Pritchard] asked if she could help and I [thought] that'd be awesome because I really value her input."
Once they brainstormed ideas on how to get the project going, the two AAC commissioners met with faculty members and members of the school administration board to discuss their concrete plans for the execution of the ASL course.
"We started with people on campus that we knew would have an investment in [the project]," Gleason said. "We met with Dr. Corina who is a faculty member on campus that does research in ASL. He was all for it, and he recommended that we talk to the Raul, the chair of the linguistics department, so that we [would have] a place to house ASL if it was to become a class. [Raul] was very receptive of it as well. He said that they had been wanting to do it for a long time, but there hadn't really been any push from students. Then we met with the Associate Dean of Letters and Science, Ari Kelman, and he was excited to hear our ideas but he couldn't guarantee that [ASL] was going to become a class. He said that if we figure out a way to […] get enough support on campus and students showed interest, he would be willing to help us introduce the class into the two-year long process that gets classes on campus."
Gleason and Pritchard knew that in order to build enough momentum for the project to get approved, they would have to reach the public through multiple platforms and mediums. Elise Israel, a second-year animal science major and the publicity chair of ASL Club on campus, said that she was thrilled when the two approached the ASL Club with the idea of starting an ASL course on campus.
"They reached out to [ASL club] and asked if we wanted to start a class, and we were like 'of course we do,' and so once they wrote the petition, I did everything I could to get people to sign the petition," Israel said.
The overwhelming support of the petition proved more than sufficient to give the project its final push. Hours of meticulous planning and organizing paid off when the school registrar announced that the proposal to have an ASL course on campus was approved.
The prospective course will give students the opportunity to learn about the historical, cultural and societal implications of ASL. In addition, students will have the option to enroll in LIN 197, a complementary course designed to enhance students' understanding of ASL through practice of signing.
"The professor [who will teach the course] will be Dr. Corina, and it's not really the actual sign language that will be taught, it's more the background of [sign language]," Israel said. "There is a conjunction class that goes with it, which will be 1-2 units, where you learn the sign language. Undergrad students, like me, would teach you, and I would get credit for that also."
Nikki Villalon, a fifth-year animal science major and president of ASL Club, hopes that the ASL course will make the UC Davis campus more inclusive of members within the deaf community.
"I feel like we should be able to have people in the deaf community feel more comfortable with us, and I want us to be more comfortable with them," Villalon said. "There's a huge deaf community here [at UC Davis], and we want to be able to [communicate] with them. I want to be able to have us come together."
To the students who were involved in the process of getting the ASL course approved, this victory is one that is not only shared amongst themselves but also with members of the deaf community and society at large.
"I think that this is good for promoting the understanding of different communities and incorporating them into society at large," Gleason said. "I really want that for our campus, especially since we promote that in the 'Principles of Community.' I think it's important that we make sure that we hold ourselves accountable to that."
Written by: Emily Nguyen — features@theaggie.org