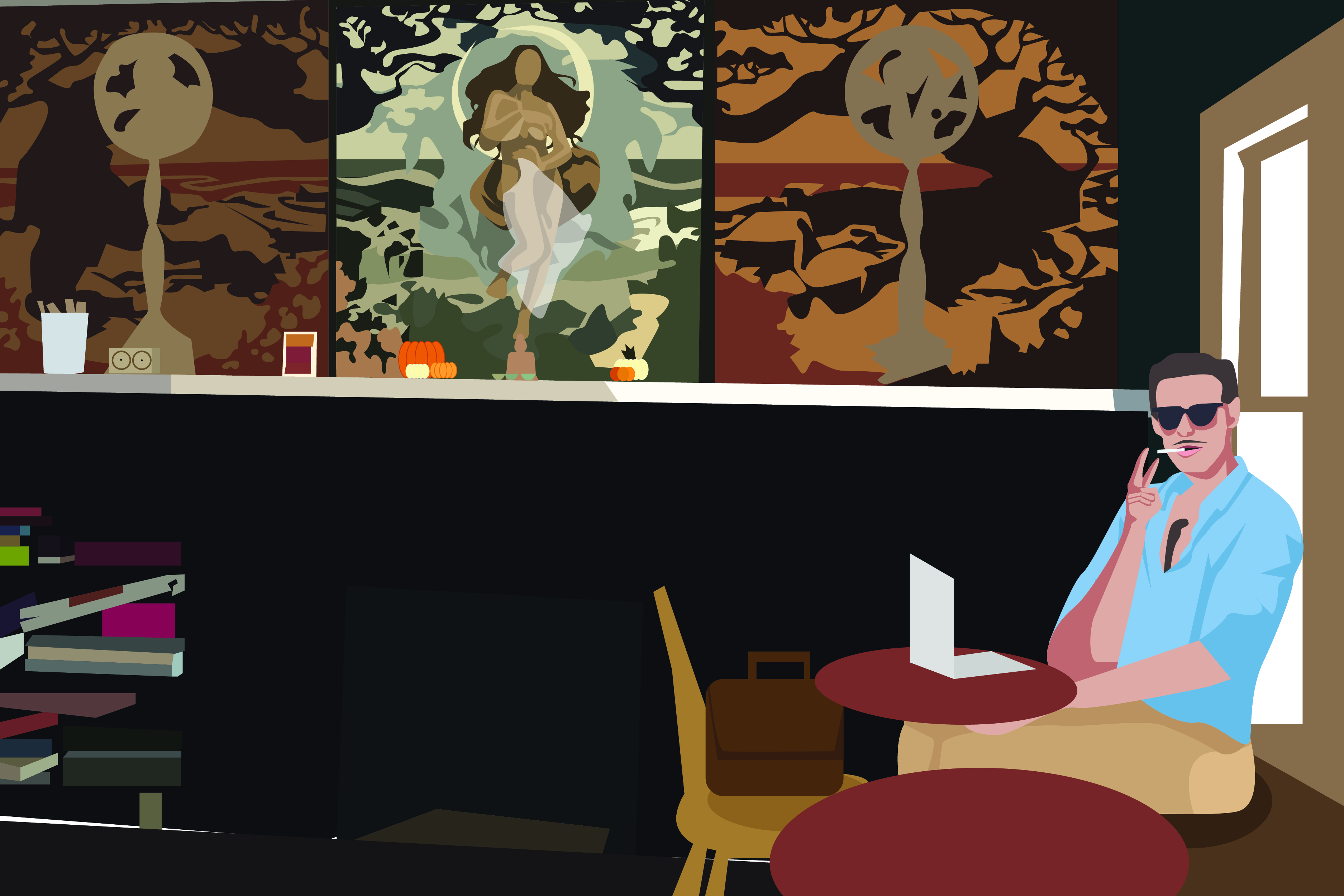 Professors and students respond to new policy
As a part of its new "Get Aggied!" engagement initiative, which builds connections between Davis businesses and the University, the Aggie Alumni Association has designated local cafe Delta of Venus as the official office space for "cool" instructors on — though technically, off — campus.
"Delta of Venus was the obvious choice," said the president of the Aggie Alumni Association. "When you walk in there, you see the purple walls, those wooden chairs, the patio — I mean, chalkboard menus? Come on. Who doesn't feel like a hipster in there?"
(The president insisted we describe his look during this interview: a flannel scarf, ripped jeans and shirt, and pompadour haircut tied back in a messy bun attempt.)
The Aggie Alumni Association recently issued a press release to accompany the announcement. In it, the association drew several parallels to professor office hours on campus.
"For students wishing to join their coolest professors for office hours, the location will be the only significant change," the release reads. "Due to Delta of Venus' irregular hours, students will still find themselves struggling to make office hours that always seem to be during their other classes. Students wishing to avoid office hours will still find themselves awkwardly encountering their instructors when they go to the cafe, and that extremely uncomfortable recognition and sheepish waving will retain its usual feeling. And, best of all, students can still expect to walk in on their cool instructors eating a sandwich and make excruciating small talk until they are comfortable enough to ask about what they originally came for."
The press release also outlines how an instructor's "coolness" rating is determined on the popular site RateMyProfessor — a personalized statistic based on clothing choices, meme knowledge, music taste and general aesthetic.
Plenty of Aggies, including professors themselves, took to the change immediately. Many students enjoy the cafe's friendly atmosphere and mention that, before the policy, they had "literally no reason" to step into their professor's office.
"I hate having to trek all around campus just to find different offices for office hours," said one student. "And now, since I try to only have professors with high coolness ratings, it makes my life easier just to go to Delta."
However, some professors are saying this new policy is alienating for instructors who students might not consider as "cool." One professor, who thought it might be more "hip" of him to remain anonymous, told the Aggie his thoughts.
"I mean, what does cool even mean these days?" the professor said. "I'd say I'm pretty cool. I trade silly bands. I wear pretty 'dank' clothing on a regular basis. I donate to D.A.R.E. What more do I have to do to get to these kids? Maybe they're just confusing what's hot with what's cool." (The professor also insisted we mention his rattail as further assurance of his coolness.)
Written by: Conner Shaw — cjshaw@ucdavis.edu
(This article is humor and/or satire, and its content is purely fictional. The story and the names of "sources" are fictionalized.)