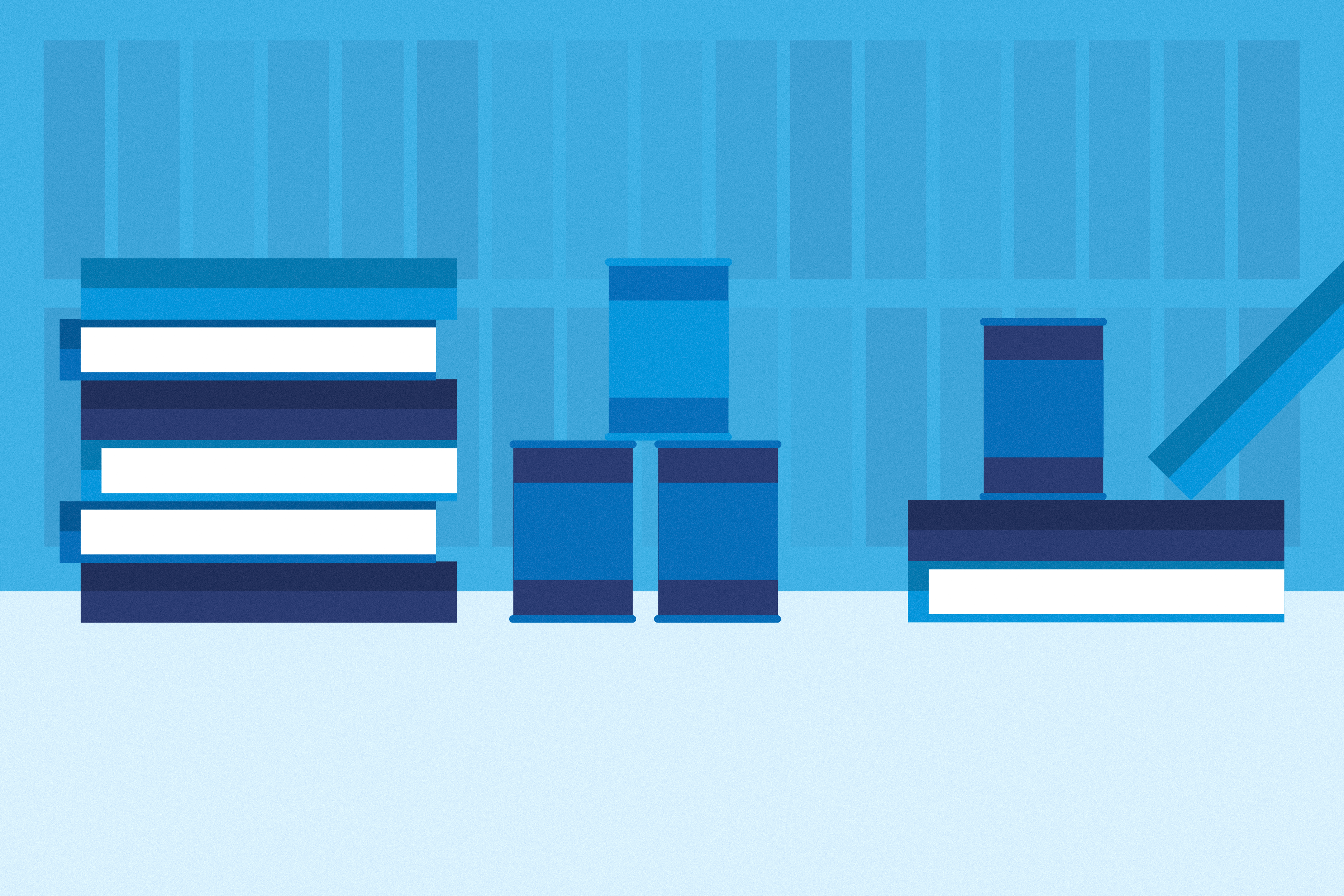 Community members can clear overdue fines with food donations
As the holiday season approaches, the Yolo County Library is kicking off its annual Food for Fines program. The event allows library cardholders to use food donations to clear overdue fines.
Each food item donated to any Yolo County Library between Nov. 13 and Dec. 31 will clear $1 of fines. There will be no limit of reduction in fines, and the food will be given to the Yolo Food Bank. The library also accepts donations from people who do not have fines but still want to give to the community.
This program is part of the library's December Kindness Month, wherein the library is encouraging visitors to participate in small acts of kindness.
Food for Fines is still relatively new, and has continued to grow since it started in November of 2015. Last year, Yolo County residents donated 4,681 pounds of food through Food for Fines, making it Yolo Food Bank's second largest food drive of the year.
Dana Christy, the East Yolo Library regional manager, is looking forward to this year's drive.
"Hopefully [it will go] equally as well," Christy said. "We collect donations in all of our branches, and we're hoping to collect 6,000 pounds, which would be a record for us."  
Suggested items for donation include canned food, meats, fruits, vegetables, beans and soup. Canned or boxed meals, cereal, rice, pasta, fruit juice, shelf-stable milk and peanut butter will also be accepted.
According to a county press release, "The Yolo Food Bank recommends nutritional options such as 100 [percent] fruit juices, low-sodium soups and whole grains. They will not accept rusty or unlabeled cans, non-commercial items, alcoholic beverages or mixes, food packaged in glass, or perishable, expired, open, used or homemade items."
Through drives like Food for Fines and coordination with a network of organizations and businesses, the Yolo Food Bank provides more than four million pounds of food annually to Yolo County residents who struggle with food insecurity. As stated by the Yolo Food Bank's website, as many as 17 percent of Yolo County residents are affected by food insecurity, despite Yolo's status as a vibrant agricultural economy.
Some students at UC Davis are well aware of these food issues throughout the region. Evan Dumas, a fourth-year biotechnology major at UC Davis, is the president of Food Recovery Network. The organization coordinates food donations from UC Davis markets and dining commons, as well as from city farmers markets.
"[Food insecurity is] an unfortunate, real problem that I think based on what I've seen doesn't need to exist, just because there's so much all around that's wasted and not used appropriately," Dumas said.
Dumas appreciates what the library is doing through Food for Fines.
"Food for fines — I think that's a really cool name and a cool program … [and] I think applying an incentive to [donation] is a really smart way to go about it," Dumas said. "It's the most harmless and kind way of encouraging people to donate food."
Maura Rorbaugh, a Davis resident, is considering participating in the program because it may allow her to donate without adding another errand to her day.
"Probably it would most depend on if I'm going to the library," Rorbaugh said.
Rorbaugh, who said she visits the Mary L. Stephens Davis Library about once every two months, commented on Food for Fines.
"It seems like in some ways, [the library will] get money that they wouldn't have gotten otherwise [to] go to a worthy cause, if people are going to want their fines off their record," Rorbaugh said. "So I think it sounds like it's a really good idea."
Written by: Anne Fey — city@theaggie.org