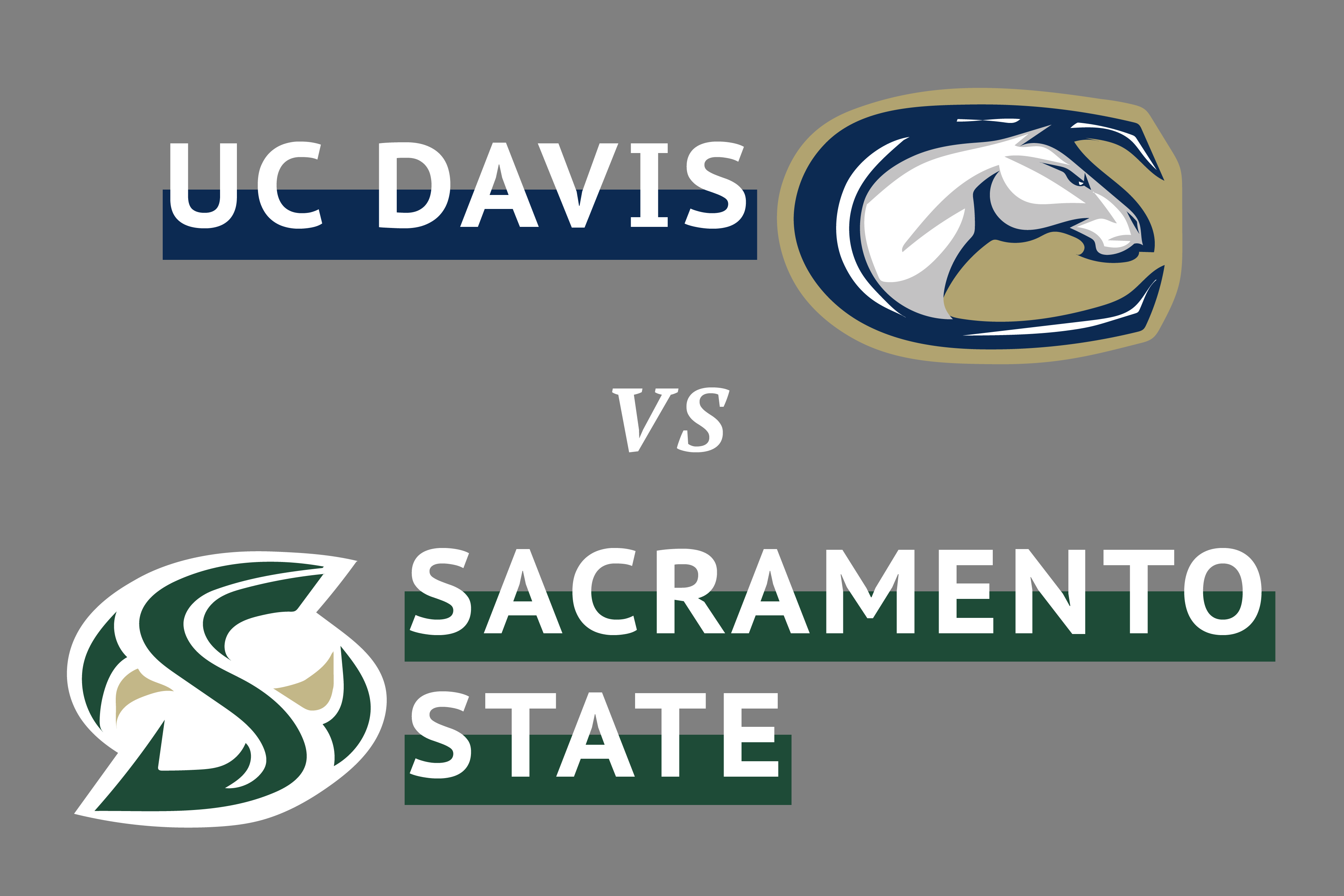 UC Davis and Sacramento State will play in Reno, Nev.
Editor's note: This story is developing. We will update as we learn more.
Following a week in which all UC Davis classes were cancelled due to poor air quality, the UC Davis Athletics department announced Friday morning that this Saturday's Causeway Classic football game will be moved to Mackay Stadium in Reno, Nev. "due to uncertainty regarding air quality in Davis."
UC Davis Athletics had made it clear in the days leading up to Saturday's contest that it planned to monitor the air conditions in Davis. The department issued a statement on Thursday saying that it is "closely watching" the air quality index, and that an update regarding the plans for the game will be given by 10 a.m. Friday morning.
Athletics noted that its decision was made in accordance with NCAA guidelines that govern what actions should be taken in the presence of unsafe air conditions. These guidelines state that outdoor activities should be shortened or modified when the AQI reaches 150, and "serious consideration should be given to rescheduling the activity or moving it indoors" at AQIs of 200 or above.
The decision to move the game to Reno was done "to prioritize the health and safety of student-athletes from both schools," according to Friday's announcement. As of 11:30 a.m. on Friday, Davis' AQI is projected to be around 174 on Saturday while Reno's is projected to be well under 100, according to airnow.gov.
Anyone with tickets to tomorrow's game will be allowed to attend and any UC Davis student with a valid Aggie ID will still be able to get in for free. Parking at Mackay Stadium will also be free. For those who have purchased tickets and can no longer attend the game, Athletics announced that it will be able to address ticket refunds early next week, since the Athletics ticket office is currently closed.
For those who did not purchase tickets in advance, a $5 donation is suggested upon entry to the stadium. All donations will be given to the American Red Cross to support its Camp Fire recovery efforts, according to Friday's announcement.
Located on the campus of the University of Nevada, Reno, the Mackay Stadium is 150 miles from Davis and is more than a two hour drive away.
Regardless of the unfortunate and peculiar circumstances, the Aggies are still looking to take back the Causeway trophy and finish their regular season with a win on Saturday. A win over Sac State would earn UC Davis its first ever Big Sky title and give the team a likely shot at hosting a football championship subdivision playoff game.
Written by: Dominic Faria — sports@theaggie.org