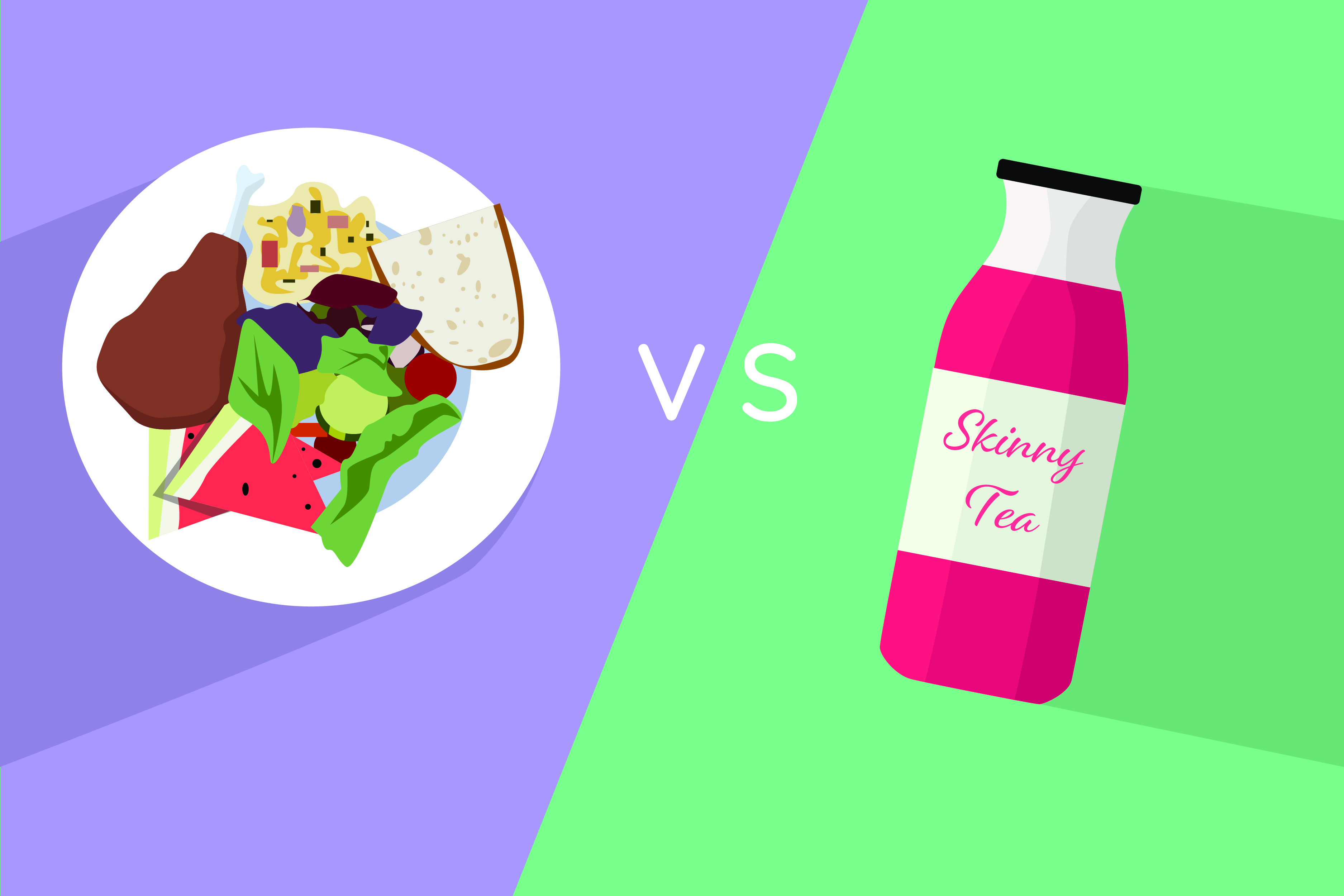 How the rise of skinny tea on social media affects real-world perceptions
Social media has quickly become a resource for health and nutrition, leading to an increase in the promotion of products that promise to increase metabolism and detox the body. "Skinny tea," a trend popularized by social media, claims to cleanse the system and lead to effortless weight loss.
"'Detox' has become a hot marketing buzzword. Most of us are very fortunate to have a working liver that detoxes our body for us every day!" said Debbie Fetter, a lecturer in the Department of Nutrition at UC Davis. "Products frequently being shilled on Instagram, such as the skinny teas, can be considered supplements, which means the U.S. Food and Drug Administration is not required to strictly regulate the exact ingredients as it would do with food products. Skinny teas can contain laxatives, which cause you to use the bathroom frequently, leading to short-term weight loss because of the water loss. However, this weight loss is not sustained on its own, and overuse of laxatives can lead to nutritional deficiencies and other problems."
Rachel Scherr, an assistant research scientist in the Department of Nutrition, reviewed the ingredients found in two brands of skinny teas, Flat Tummy Co. and Skinny Fit. Scherr mentioned that it's not just about the ingredients themselves but also the dosage. For example, green tea has many health benefits at specific doses. If specific doses aren't taken into account and are also mixed with other ingredients, there's no way of knowing that it will be as effective. Another common concern about skinny teas is whether they contain laxatives.
"There are ingredients that are acting as laxatives," Scherr said. "First, Senna is a known laxative. Rhubarb can cause diarrhea in some people. Cassia Chamaecrista also is known to have laxative effects when used with Senna and Rhubarb. Similarly, Dandelion may have a laxative effect on some people. I'll admit, some of these ingredients are not familiar to me and there is little on reputable websites that describe their effects. For example, Cleavers tea is suggested to have mild laxative effects, but I don't completely trust the sites where I am finding this information! The SkinnyFit tea seems to contain less laxative ingredients."
Beyond the dubious health benefits of skinny teas, many of the companies behind the products have been under attack for idealizing certain types of bodies, leading to a shift in how people view their health.
"I think society wants to label looks as health in order to justify focusing on looks," said Laramie Taylor, an associate professor and chair of the Department of Communication at UC Davis. "It's easy for a company to tell you that you look wrong and that their product can make you look better! It's harder for a company to tell you that your body isn't functioning in the way it should and that its product can make it function better. That's probably my definition of a healthy body, by the way — one that can do what it needs/wants to do. One other thing you might think about when you're looking at the images, is the role of race in the images they use to promote these teas. Most of them are very self-consciously diverse, but the diversity only goes so far. This is probably relevant in the U.S., where different subcultures have traditionally endorsed different body ideals for women (thin ideal vs. thick ideal, for example)."
The rise of skinny teas has created conversations about body image and health on all social media platforms, and it's hard to tell who is at fault for the negative repercussions of these detox products.
"The question of whether companies or influencers are establishing the ideal body is probably too simplistic," Taylor said. "It's probably a reciprocal process — models are presented as attractive, audiences either select for them or against them, marketers try to infer the characteristics driving audience preferences and use those to select the next models. But these processes can be disrupted as well, in part because audiences aren't always shallow. Muscular female bodies weren't seen as attractive in the 80s, but audiences selected athletic bodies. There are definitely individuals that are disruptive in this space, individuals who attract audiences but present a very different kind of body."
Anyone considering using a skinny tea for weight loss should understand that it's not a long-term solution, and physical appearance doesn't always correlate to good health.
"There isn't one simple solution for being healthy — living a healthy lifestyle takes a lot of work, and it's a lifelong adjustment," said Fetter. "Health also comes in many different shapes and sizes, and we can't necessarily tell from a person's looks just how healthy they are. Eating your veggies, finding an activity you enjoy and taking care of your overall wellness are a few of the main takeaways for being your healthiest self."
Written by: Kriti Varghese — science@theaggie.org