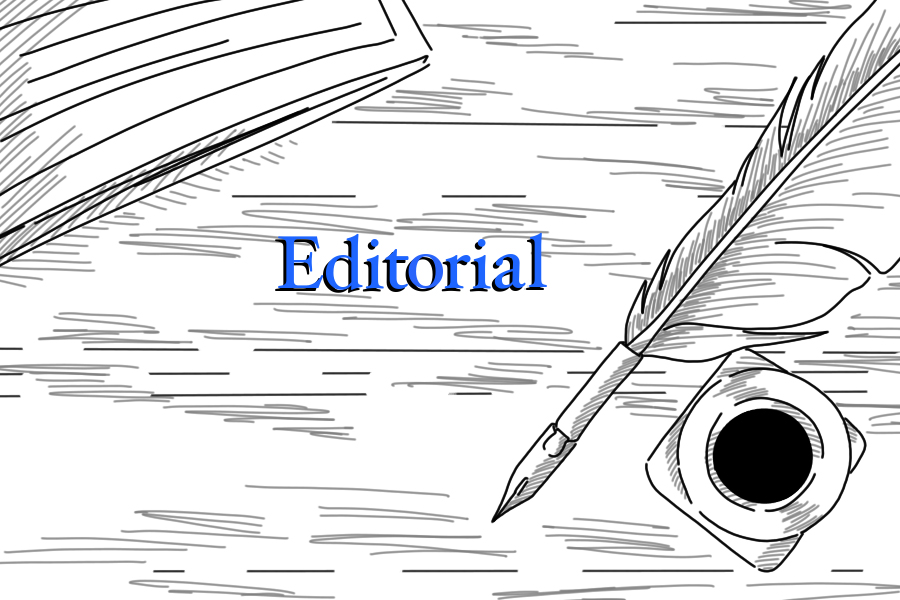 The Editorial Board shares people they're thankful for
Emily Stack, Editor-in-Chief
Being the elder sibling is a privilege and a responsibility, but it's easy when your sister is as wonderful as mine is. Besides being a delightful person in her own right –– she's a talented painter and dancer with a quick mind and sass to rival my own –– she constantly surprises me with her clear-eyed wisdom and has talked me down from many a panic attack or wrathful rant. When we're both at my parents' house, we still share our childhood bedroom and stay up talking until the wee hours. She's been my best friend since she was born, and I'm thankful beyond words to have her.
Olivia Rockeman, Managing Editor
My life simply wouldn't be the same without my three roommates, who truly give me a place to call home in Davis. I can't think of anyone else who would pick me up off of Russell Boulevard after a bloody accident involving a JUMP Bike. Or someone who would continue to share her banana bread with me after being woken up by my ridiculously early morning alarms every weekday. Or someone who would already be awake when that alarm goes off, willing to have a heart-to-heart before 7 a.m. Cass, Lai and Fairy, I am thankful for you today and always.
Harnoor Gill, Science Editor
I am, strangely enough, thankful for my goofball of a brother. He's 12 years old and I can safely acknowledge that the days before his birth were a little less interesting. I would characterize him as a smart and funny introverted spirit that likes basketball, video games and spending time with me. If I was instructed to use two idioms to describe our relationship, which I cannot truthfully say I have been, unfortunately, I would say that we are two peas in a pod that sometimes fight like cats and dogs. Our unhealthy infatuation with the Harry Potter series is unsurpassed by many others, so it's probably a good thing that we were sworn to bear each other's burdens. It is also comforting to know that there is another human being that is surviving life with the heritable idiosyncrasies of my parent's union, namely the social awkwardness that we are both plagued with. Misery does indeed love company. Oh, before I go, I told him that I am writing about him and he has politely but persistently demanded that I mention his rapper name, so…happy Thanksgiving to Young GOAT.
Olivia Luchini, Features Editor
As an Editorial Board, we were distinctly told that we could not all write about our thanks for our mothers, so I've chosen the second-most important individual with an "M" name in my life: Mulaney, John. Throughout college and particularly when attending a university as large as UC Davis, it is not a rarity to feel isolated or alone and in need of a good chuckle. Throughout all of the four years I have been here, I have utilized John Mulaney's work in some capacity to retain joy in the most exciting and dullest of quarters. Whether it is his stand up, his episode hosting Saturday Night Live (SNL) or one of his many other projects (like a certain very raunchy cartoon), John Mulaney's unique sense of humor seems to focus on the aspects of life that go most unnoticed. More than anything, Mulaney has always been my biggest idol in writing, having mastered stand up and having served as a writer on SNL while maintaining originality and wit. This is probably a complex way of saying that I'm just thankful for comedy, but I supposed John Mulaney shall be the sacrificial turkey this Turkey Day to get roasted by my love and affection.
Hannah Holzer, Campus News Editor
In times of chaos, it's always humbling — and sometimes overwhelmingly so — to take a step back and recognize the sheer magnitude of support and love I have in my life. My family, friends, roommates, coworkers of past and present and teachers cause me an ineffable joy and gratitude. But I'd like to specifically name, on this day of gratitude, my ever-brilliant, charismatic and caring roommate Leeann who keeps me grounded like no one else does. Leeann and I have shared a room for over two years and still give each other daily recaps every night. She's the only person who will give me an honest take on a poor outfit choice and she reads every tweet I send her without fail. One of my very best friends, Leeann is the most thoughtful person I have ever met and I'm forever grateful for her sincerity and friendship.
Kaelyn Tuermer-Lee, City News Editor
Being three years older than my brother, I've always wanted to take credit and say I've taught him so much of what he knows. But that's not really true — I only helped teach him the basics when he was little, the rest was all him. He's so smart and talented in every way and he makes me the proudest older sister. I know he'll always pick up the phone, even when he's busy, to talk to me when I'm sad or miss home. One time, he called me saying that he really missed me and just wanted to hear my voice, which was just about the sweetest thing I've ever heard. I am beyond thankful to have watched him grow into the wonderful person he is today and to know that I can always lean on him no matter what.
Dominic Faria, Sports Editor
I would be remiss not to take a moment to be thankful for the city of Davis, Calif. –– my newest and truest home. I fell in love with its crazy bike circles, wild turkeys, always friendly people and overwhelming quirkiness since the day I moved here from the Bay Area. I will never outgrow the profound friendships I have formed here. I'll never take for granted how this place continues to challenge me to achieve and to better myself. I will forever cherish the days and nights spent with people that mean so much to me in this weird, manure-smelling town –– especially when I needed so desperately to escape from my life where I used to live. So here's to you, Davis. Thank you for being my home.
Liz Jacobson, Arts Editor
While everyone else rushes home to hug their mom this Thanksgiving, I still have a month to go until my hug. So I thought I'd let everyone know that today, I am thankful for you, mom. Even from 5,613 miles away, you keep me grounded. Everyday, or rather every night at exactly 9 p.m., I am reminded and in awe of your strength, your compassion and your penchant for a nice, big cup of black coffee. Without a doubt, I owe my best qualities to you. While I never got your knack for science and math, I absolutely would not be the person I am today without you. Thank you for passing down to me your love of both Impressionism and modern art, the Beatles and The Lord of the Rings. I can't wait to see you soon.
Taryn DeOilers, Opinion Editor
I met my best friend and college roommate Amber in seventh grade, when she was in her Newsboys phase and I was in my angsty Paramore phase. Since then, I've been honored to see her blossom into the kindhearted, hilarious, brilliant, humble and accomplished woman she is today. She has been a wonderful friend to me, never failing to give level-headed advice or point out — gently and considerably — if I'm putting my morals to the side when making a decision. The past decade with Amber has been composed of late-night group projects, attending one another's proms and formals, taking road trips to Oregon and Colorado, dancing (terribly) to Janelle Monáe and perisistly and diabolically trying to make each other cringe — this last one making up at least 95 percent of our friendship. I'm not sure what I'll do next year, when we graduate and possibly live in different cities for the first time ever. But I do know that Amber will always be my best friend regardless of where we are in the world, and that's more than enough to be thankful for.
Written by: The Editorial Board