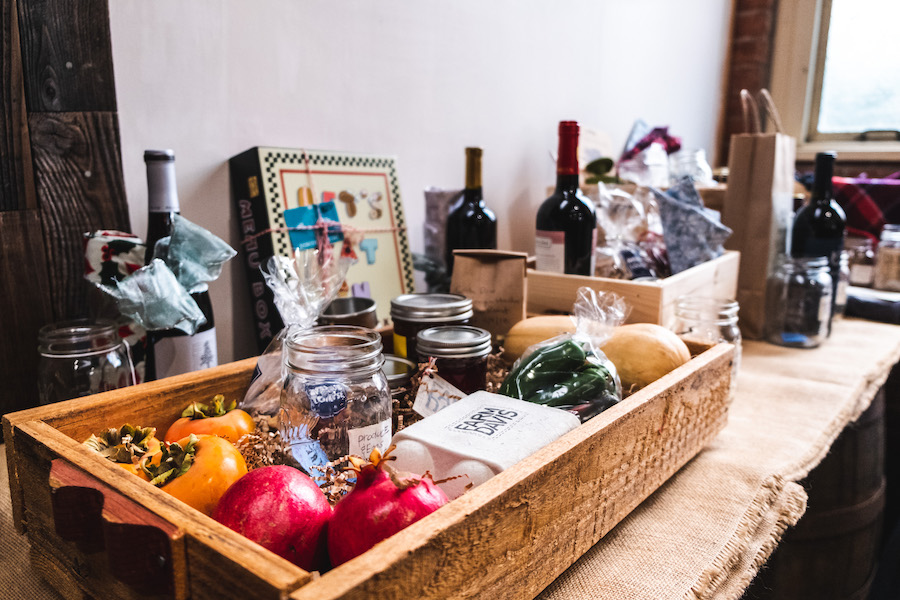 Dunloe Brewing hosts event featuring homebrewed beer, raffle
Local organization FARM Davis hosted its annual fundraiser at Dunloe Brewing on Saturday, Nov. 10. The event raised awareness for FARM Davis' sustainable farming and community engagement philosophies, as well as financed its mission to provide for local nonprofits.
To fundraise, the event provided a tostada bar with a pay-what-you-want discipline, as well as a raffle featuring various handmade and kitchen-related goods.
"Our goal is to build community around growing food to give away," said Robyn Waxman, the founder of FARM Davis. "We have a fundraiser once a year. We don't sell anything, so the way we have to make money is to rely on the generosity of the community."
In addition to donations, a portion of Dunloe Brewing's profits from that night went toward FARM Davis. Brennan Fleming, the owner of Dunloe Brewing, commented on the fundraiser.
"Everybody wins when we do these events," Fleming said. "We do a lot of them — not as much as last year — but so far this year, it has been every once or twice a month that we have people in here doing something."
The majority of volunteers were UC Davis students, according to Waxman, although the fundraiser was open to all community members. Fleming reflected on the new customers that visited the brewery for the fundraiser.
"It's been a pretty good crowd, a lot of good people, definitely a different crowd than what we normally have," Fleming said. "That's the goal of these things to get new people in and get them to try the beer and hopefully they come again."
The FARM Davis project began in San Francisco as part of Waxman's graduate research thesis. Now, the organization boasts three plots of land across Davis, farming thousands of pounds of food to donate to local nonprofits such as Davis Community Meals, Empower Yolo and STEAC as well as to low-income housing facilities, according to their website.
"We started with a farm and the idea was to grow food and give it away and that it was a very slow way of protesting, but that it was a more productive and effective way," Waxman said. "People could see the results of their work — maybe over a longer period of time — but that there were direct tangible results harvesting the food that we grow and giving to people who can't afford it. It's just an amazing feeling that you've accomplished, that you've done work to accomplish."
Emily Shea, a second-year graduate student in agricultural and environmental chemistry at UC Davis, has volunteered at FARM Davis nearly every other week for the past two years. She typically helps with the heavy lifting, structural work and composting around the farms, in addition to harvesting and planting. Shea expressed her feelings of responsibility to provide for the Davis community.
"As students, we're considered guests in the city of Davis and I think it's important to try to give back to our community while we live here, even if it's for a small amount time," Shea said. "So I think that it's important to build those connections with community organizations and low income people who might be benefitting from the organization."
Ultimately, FARM Davis aims to create community through the act of farming and sharing their harvests.
"People became interested in this piece of land and the success of this piece of land," Waxman said. "I think a good community project has agency, control, decision-making and investment in it, so it's not someone else's project, it's not my project — it's all of our project."
Written by: Renee Hoh – city@theaggie.org